Kelly Club: Birthday Party 2002-4
This series is not part of the regular Kelly/Shelly Club series of single dolls per se (they have a different Asst No to begin with), but like previous birthday set I put them here anyway. Mattel swapped Desiree for an AA Kelly, but the others are the same with a CC Kelly, Belinda and Liana. This group doesn't have a cardboard cupcake cup though (no idea what the bring as accessories behind the liner as these are unopened). The two Kelly dolls come with a ballon - and now their outfits are the same design but colored differently, as are their balloons. This I like! Belinda brings a teddy bear and Liana a cake with four candle holes. Don't know if there are any candles to put in the cake, but they are probably behind the liner. All four girls wears a cardboard party hat.
More and detailed photos in my (Swedish) blog.
© Dolls and photos all belong to me, unless otherwise noted.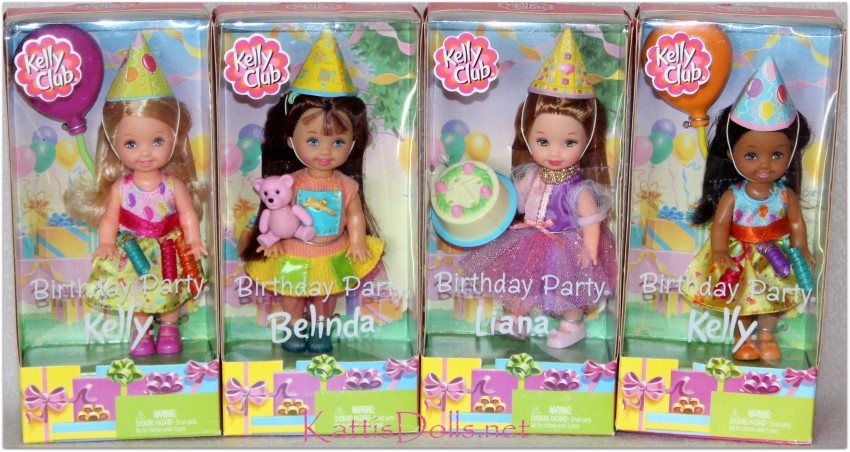 Kelly Club: Birthday Party, ©2002
Asst. No. 55703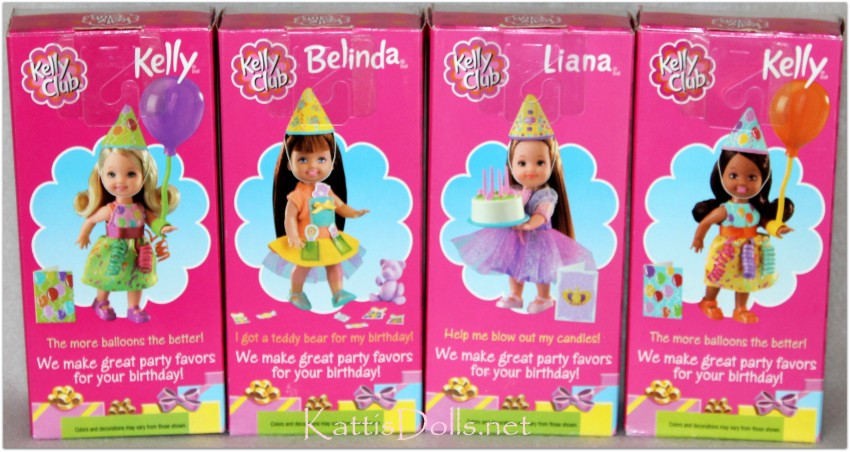 -