Goldilocks Kelly 2000
Goldilocks is a huge bakery in the Philippines, well known for their birthday cakes and they had a Kelly doll made for them in 2001 (©2000). The doll had to have been inspired by Goldilocks and the Three Bears, no bear included though, even if there is one on the back of the box.
She is adorable in a yellow plaid dress with lace hem. She has green eyes and a lot of blonde hair.
More and detailed photos in my (Swedish) blog.
© Dolls and photos all belong to me, unless otherwise noted.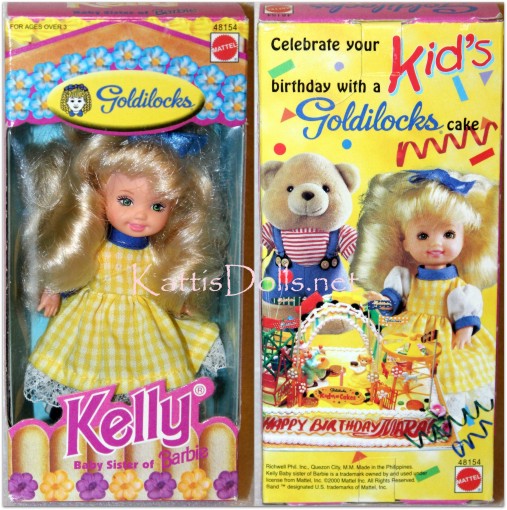 48154 Goldilocks Kelly, ©2000
Richwell Phil INC, Philippines
-