Li'l Friends of Kelly/Shelly ©1995
Kelly/Shelly got three new friends the year after she burst into the Barbie family of dolls. The first three friends were Chelsie, Becky and Melody/Susie. The name changes occured when some of the dolls crossed the Atlantic and arrived to Europe and Melody became Susie.
These three girls tagged along with Kelly/Shelly the first year before new friends came into their life. Becky was only seen in this first series, for many years before another appeared but this Becky is the most serene looking friend of all of Shelly/kelly's. Adorable in her fair skin and brown hair and eyes.
More and detailed photos in my (Swedish) blog.
© Dolls and photos all belong to me, unless otherwise noted.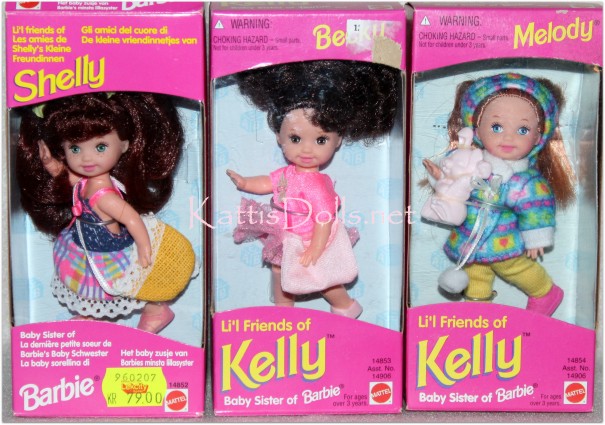 Li'l Friends of Kelly/Shelly, ©1995
Asst. No. 14906