Barbie and Kelly - Pink Holiday ©2008
Barbie and Kelly are deckin' the halls all in pink. They are trimming their metallic pink tree with pearl garlands and sparkly baubles. The girls are also all decked up in pink, silver and white fur. Kelly has the NoNeck body with her closed mouth head sculpt and Barbie is a GG2 BB doll. The family cat Blissa is included - as a cardboard illustration climbing the ladder on which Kelly stands to reach the top of the tree.
Included in the set is a bracelet for a kid.
More and detailed photos in my (Swedish) blog.
© Dolls and photos all belong to me, unless otherwise noted.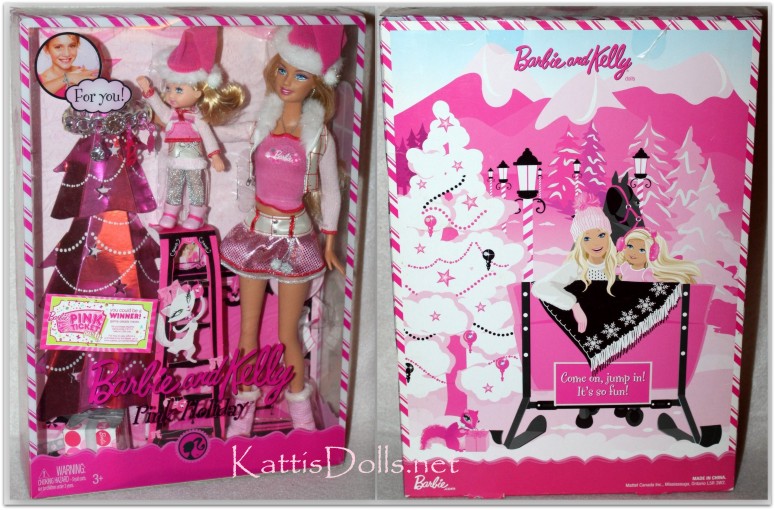 P9341 Barbie and Kelly - Pink Holiday, ©2008
-