Barbie - Sleeping Beauty, 3 Doll Gift Set (Toy's r Us) ©2007
Barbie is wearing a glittery princess gown and she takes her sister along to a ball. There are two sets of these, the pink one I have, and a greenish colored dress sets with the sisters in a nutmeg brown hair color (the green set can be seen in the blog, link below).
Glitter it is! Their gowns are filled with glitter and sequins and tinsel strands sewn into the skirts.
More and detailed photos in my (Swedish) blog.
© Dolls and photos all belong to me, unless otherwise noted.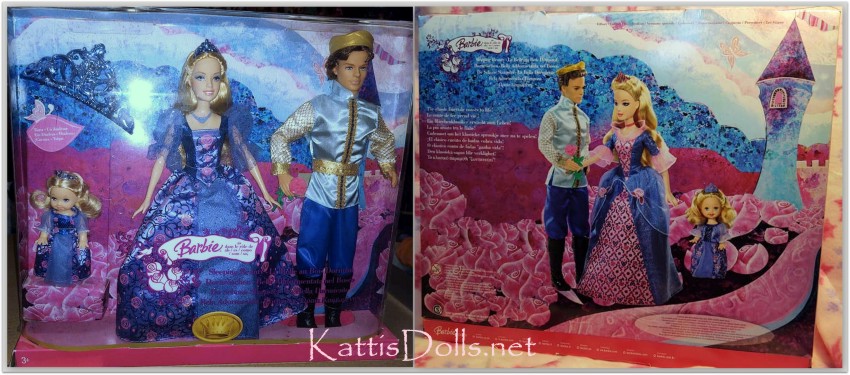 M0954 Barbie Sleeping Beauty 3-doll Gift Set, ©2007
-