Groom and Ring Bearer ©2006
This set is just another nameless set of boys. We can assume the male adult is a Ken doll, that is marrying his Dream Bride, but the boy has no name and just goes by the name ring bearer. The Ken/Groom doll also comes in a single set and there as AA version too, but not in this set with the kid, as far as I know. Groom and ring bearer both have brown, rooted hair. They wear matching "tuxedos" in a led grey color, to black pants. Cummerbunds and bow ties are made in a light pink toned satin. Black shoes. The boy carries a tulle trimmed pillow in same light pink satin as their bow ties, with a child ring sewn to it, with a bright pink, heart shaped "stone".
More and detailed photos in my (Swedish) blog.
© Dolls and photos all belong to me, unless otherwise noted.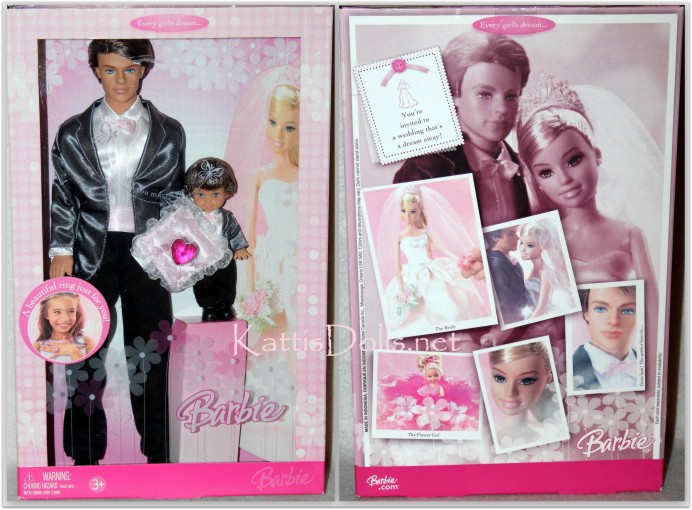 L3830 Groom and Ring Bearer, ©2006
-