Happy Family Neighborhood - Sounds Like Home ©2004
The Happy Family Neighborhood got new neighbors that moved in next door in their interactive house. It was family of four, mom, dad and two girls, one Kelly (or Ryan if we talk Happy Family) sized and one Krissy sized (same sculpt, head and body). The Dad and big girl could only be bought in this huge gift set, while Mom and baby girl also were sold in a separate set, with a bit more detail designed clothes on Mom. Dad has a unique face sculpt, only used for this doll. Mom is made with the Lea sculpt.
More and detailed photos in my (Swedish) blog.
© Dolls and photos all belong to me, unless otherwise noted.
G8562 Happy Family Neighborhood - Sounds Like Home, Smart House, ©2004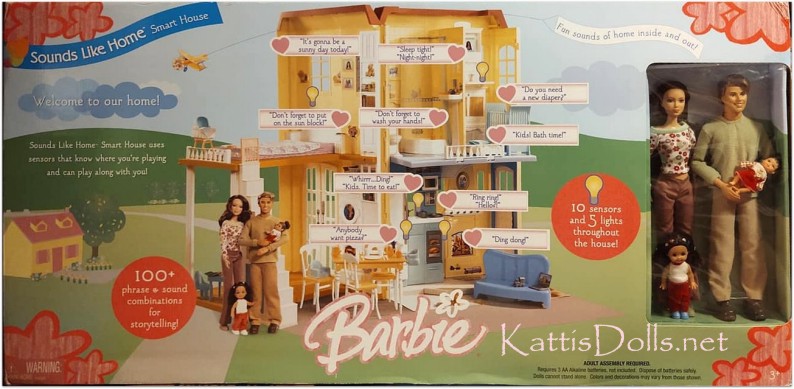 Photos: Erica King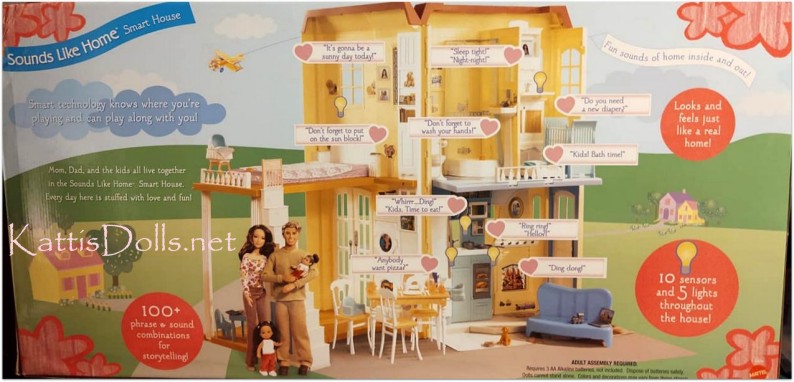 -