Barbie & Kelly - Season's Special ©2000
This set was sold in India and some of the old KellyKlub-ers got their hands on them. It is a precious set with barbie and Kelly celebrating christmas in red coats lined with fur, right along with a chubby stuffed Santa. The girls are both blonde, Barbie with green eyes and Kelly has brown.
The box is cleverly printed as a small brick house with huge windows, where we peak into the living room where the sisters are greeting the stuffed Santa to their yule tree and open fireplace.
More and detailed photos in my (Swedish) blog.
© Dolls and photos all belong to me, unless otherwise noted.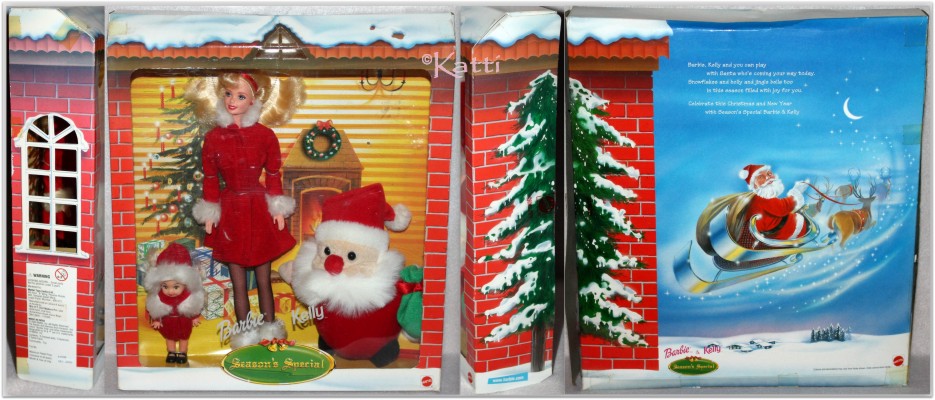 43095 Barbie & Kelly Season's Special , ©2000
India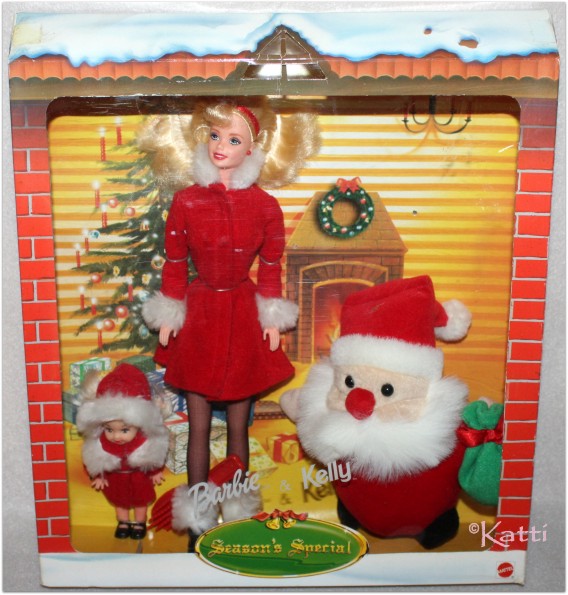 -