Barbie & Kelly Matching Fashions ©1999
WOW! These four stylish mix'n match fashions help Barbie and Kelly get ready from sunrise to sunset!.
That is printed on the back of these four sets, of which I own four myself. Barbie and Kelly wears matching outfits as light purple night gowns, pink dance dresses, blue plaid suit/dress for a day at the office and the one I don't have, flower printed dresses with an apron for Barbie to wear around the house. Barbie come with pumps matching her outfits, while Kelly only gets white sports sneakers - even with the night gown.
These sets were manufactured in the Philippines by Richwell Phils.Inc.
More and detailed photos in my (Swedish) blog.
© Dolls and photos all belong to me, unless otherwise noted.
64537 Barbie & Kelly, Matching Fashions, ©1999
Phillippines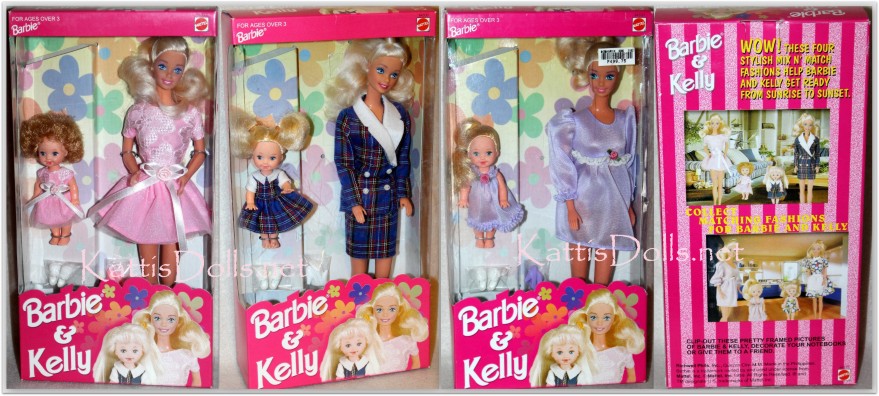 -