Swim Buddies Ken & Tommy ©1999
Ken is giving Tommy swimming lessons. They come with a floater and swim fins for Tommy, yellow diving glasses, sun oil, a pair of water bottles, a towel and a bag to put it all in. Ken is dark haired with blue eyes and Tommy as blonde as you can get in the summer sun, with bright blue eyes.
Tommy has a special type of body with ballerina feet and a button in his back you can wind up so he can kick his feet through water. Ken wears a pair of blue and yellow swim shorts, a pair of blue sunglasses and a whistle around his neck. He looks like he has spent all summer on the beach, while Tommy is as pale as any Caucasian young boy could be. This set only comes in Caucasian, as far as I recall.
More and detailed photos in my (Swedish) blog.
© Dolls and photos all belong to me, unless otherwise noted.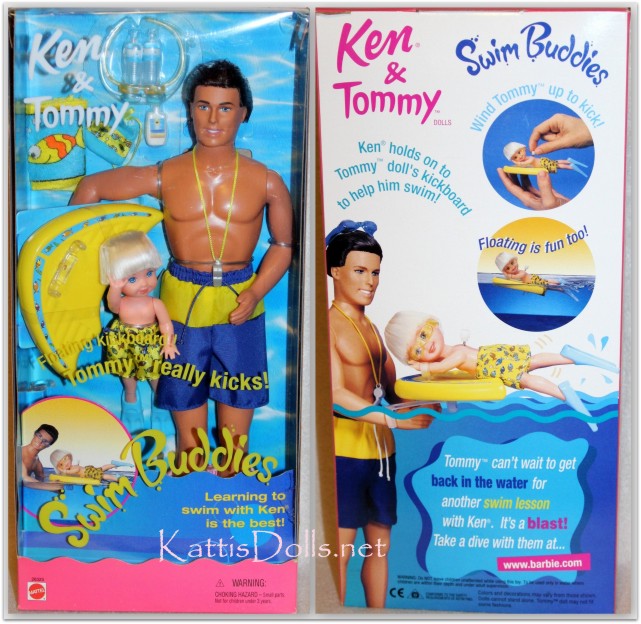 26323 Swim Buddies Ken & Tommy Gift Set, ©1999
-