Easter Egg Hunt Barbie & Kelly Gift Set ©1997
The first of several easter gift sets with Barbie and her sister Kelly. Barbie and Kelly are out hunting easter eggs, a common American pastime around easter time. Here it's not at all that common, but kids rather dress up as witches and goes out to beg for candy (like at Halloween).
The girls have straight, blonde hair and matching outfits in yellow and pink/white gingham with tulips. Kelly wears a pair of rabbit easrs and Barbie a gingham hat. They carry a white wicker basket (molded plastic of course) filled with spring flowers, tulips and daffodils. This first set only came in Caucasian.
More and detailed photos in my (Swedish) blog.
© Dolls and photos all belong to me, unless otherwise noted.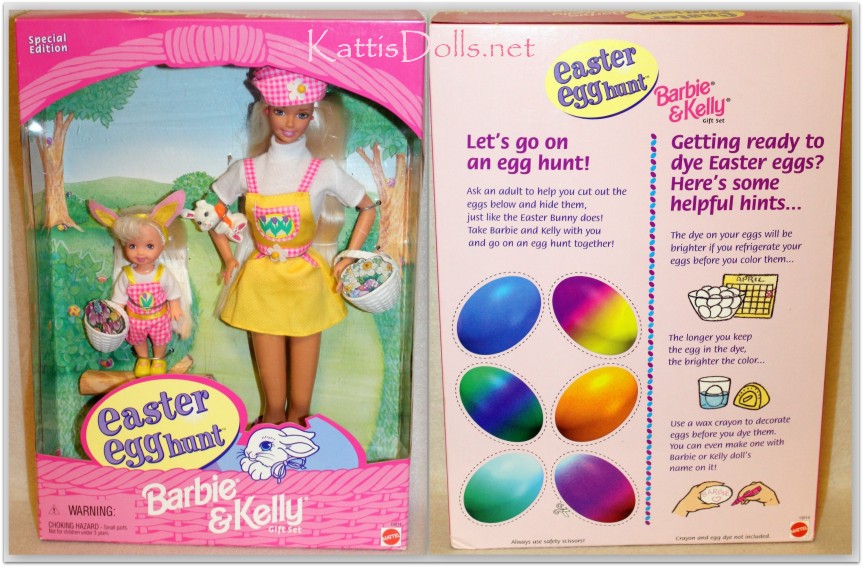 Easter Egg Hunt Barbie & Kelly Gift Set, ©1997
Special Edition
-