Ariel & Merbaby Sandy ©1997
Mattel made a Disney set with Ariel, The Little Mermaid, that went swimming with a kid, Merbaby Sandy. She is the only "Kelly" doll with this yellow tone hair and pink streaks. I have bought a few loose Sandy dolls before I found a complete set in box, not NRFB, but close to new condition. Ariel is rather oogly eyed, but Sandy is as cute as she could ever be. They come with an inflatable swimming ring in a star shape, for Sandy to sit on.
More and detailed photos in my (Swedish) blog.
© Dolls and photos all belong to me, unless otherwise noted.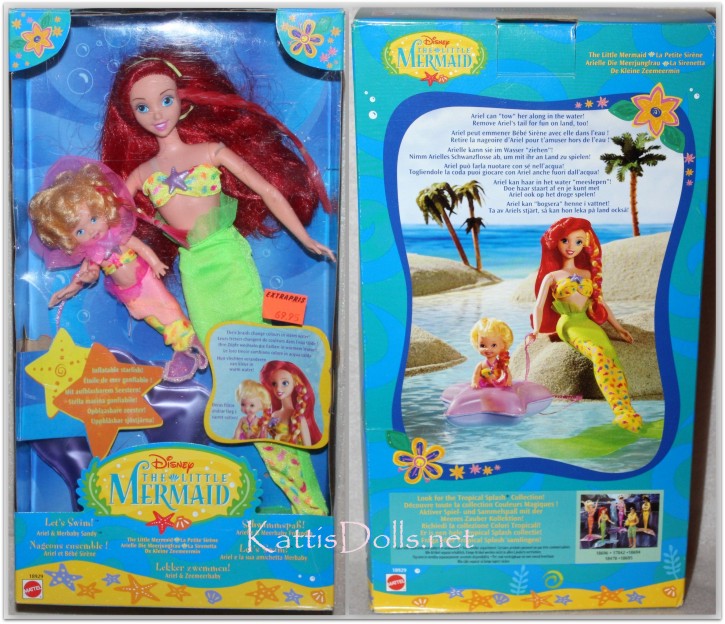 The Little Mermaid
18929 Let's Swim! - Ariel & Merbaby Sandy, ©1997
-