Ron Weasley. At last we got new dolls for him. With the new movie series of the Fantastic Beasts and the 20th jubilee the Harry Potter world had a renaissance and Mattel have released a bunch of new dolls in a rather good likeness to the actors/actresses of the original Harry Potter movies. I decided to gather each character on their own page from now (Feb 2020). Ron, was only made in one version when the Potter dolls hit the markets in the early 00's. Now, with the reboot/new dolls we have so far seen two Ron dolls.
Ron
Copyright: 2000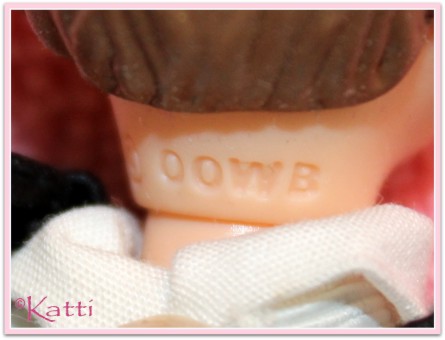 ~~~~~~~~~~~~~~~~~~~~~~
Sadly, this is the only Ron ever produced. I have seen him made in a new smiley version with one of the Olsen twins as canvas (by my friend Loanne Ostlie of Tabloach Productions). And further more. Ron has red hair. This guy has not. It's a weird mustard dirty yellow nutmeg blond - far from the red hair he should have. Didn't he also have freckles? As any other redhead? OK; I won't swear to that one. But he does look like the movie version of Ron, from The Philosopher's Stone, and the actor Rupert Grint.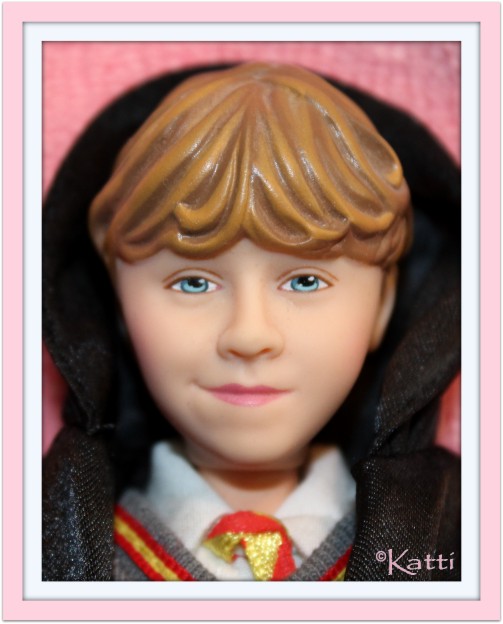 Harry Potter and the Philosopher's Stone:
50687 Hogwart's Heroes - Ron Weasley, ©2001

Wizarding World Ron
©Mattel


~~~~~~~~~~~~~~~~~~~~~~
In time for the 20th year anniversary of the Harry Potter franchise, Mattel made new dolls of the beloved characters.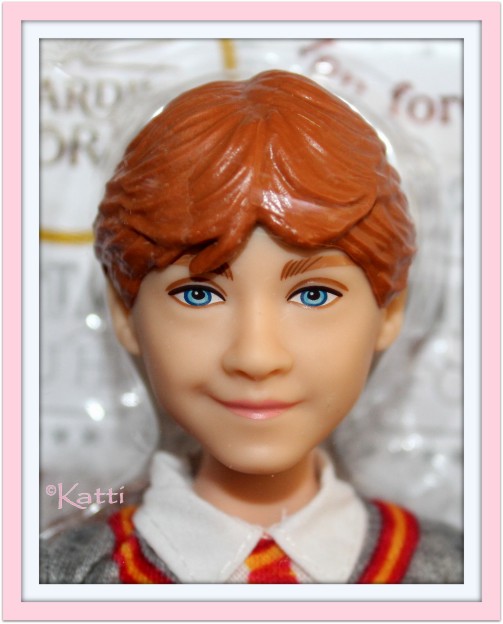 FYM52 Wizarding World - Ron Weasley, c2018
Wizarding World Ron
©Mattel


~~~~~~~~~~~~~~~~~~~~~~
Ron made a return in his dress robes for the Yule-Ball at Hogwart's, during their fourth year.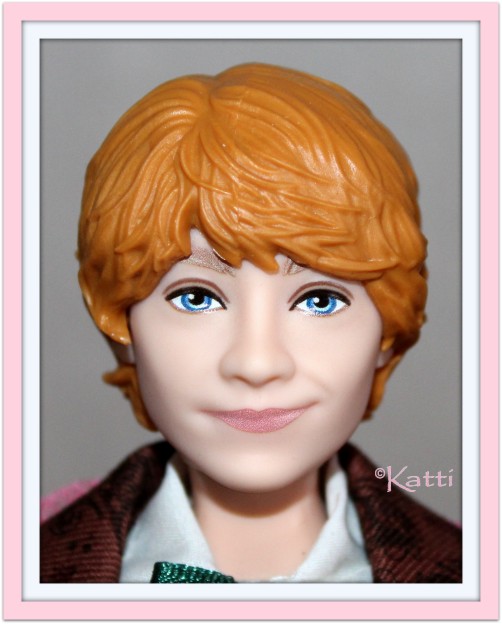 GFG15 Yule-Ball Ron Weasley, c2018