A new black male doll was made in the late 80's. Steven was born. Or moved in. He was only seen in the swimsuit line. At the same period of time AA Ken dolls was made with the same sculpt. The rule is mostly this, if you find a nude "Steven" doll; bent arms - he is AA Ken, PTR arms - he is Steven.
This sculpt has a molded short cut afro, a wide nose and a toothy smile.
Steven
Copyright: 1987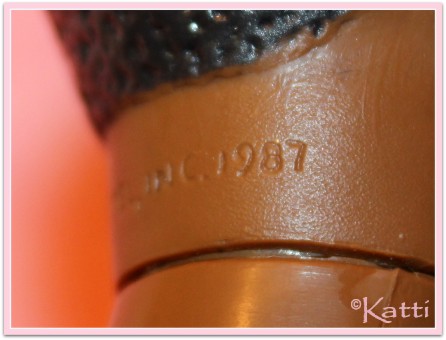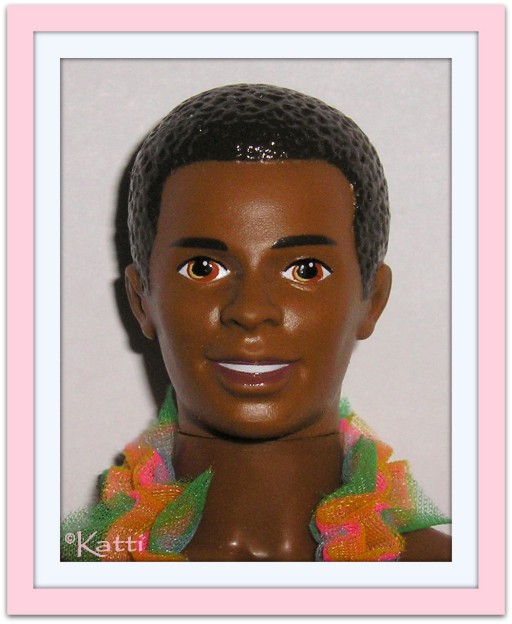 #3251 Island Fun Steven, 1987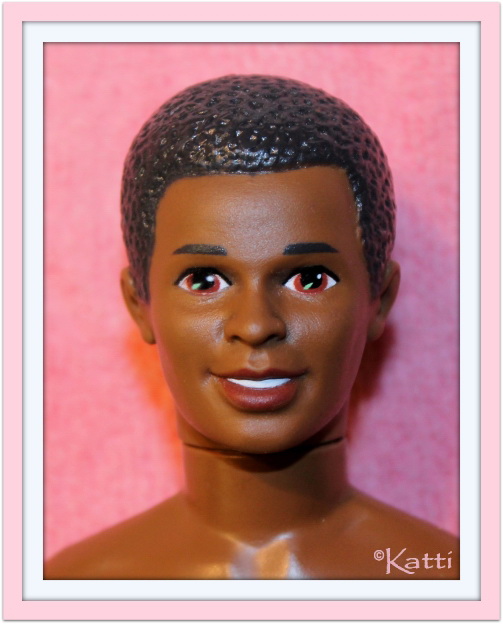 #14353 Sparkle Beach Steven, 1995
Ken AA

The first AA Ken dolls made with this sculpt was adorned with a painted mustasche!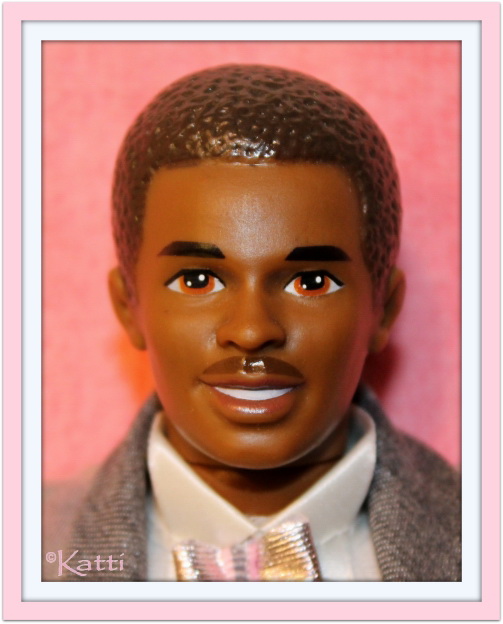 #4555 Perfume Giving Ken AA, 1987


Heart Family Dad

I recently discovered the Daddy of the Heart Family kids also was made with this sculpt, and not only the AA Ken head from 1983. I just never indulged in the search for another sculpt as I never knew! Heart Family visits Disneyland is at least one set where Dad was made with the 1987 Steven face, so, here he is. HF Dad has painted black hair and a narrow painted moustache. The light doesn't do him justice here.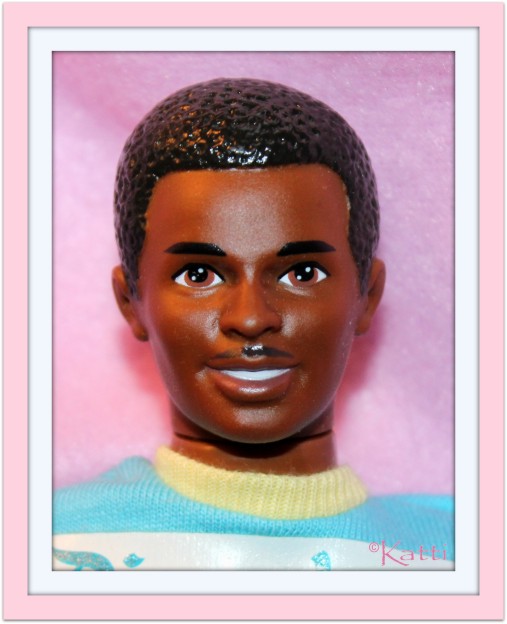 #7606 The Heart Family visits Disneyland Park, 1989
Dad and baby boy
Examples of other sets where this face can be found:
Steven:
Ken AA:
Heart Family Dad AA: