Just a year old, Ken went through his first transformation - of many. M-a-n-y. The flock was discarded and Mattel went with a molded haircut instead. Still blond or brunet in a short crew cut. And blue eyes. And less eyeliner looking lashes.
Ken with this sculpt, came with straight legs or bendable legs, while the torso was the same, stiff one. Marking of the head are not visible, so possibly they are "stamped" inside the rim of the neck.
My boys pictured below, both have darkened heads, compared to their pink toned bodies. They might have been put in harms' way of smoking...
Ken, molded hair
Copyright: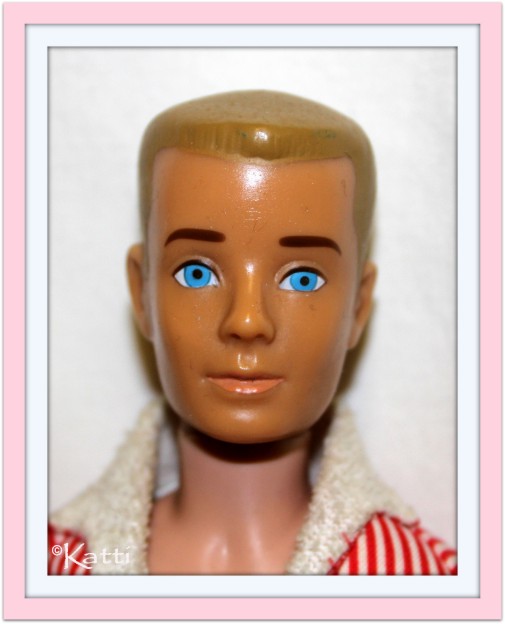 #750 Straight Leg Ken, 1962 --> 1966?

#750 Straight Leg Ken, 1962 --> 1966?