Shani and her friends was a sideline. They were a group of three girls in different black skintones. In 1992 a guy was added, Jamal. He came in the same oval box as the first group of girls, which is great as the second series was a beach line and it was better to get him a wardrobe from start. Jamal had a new face sculpt with a wide nose and dimples. A huge white smile. His hair was molded and painted.
Jamal
Copyright: 1991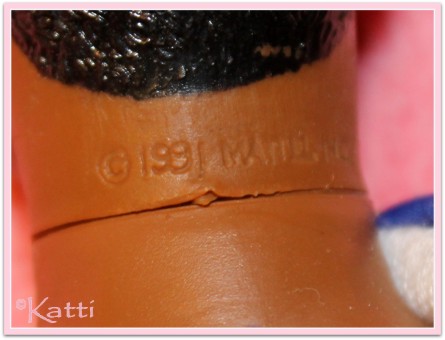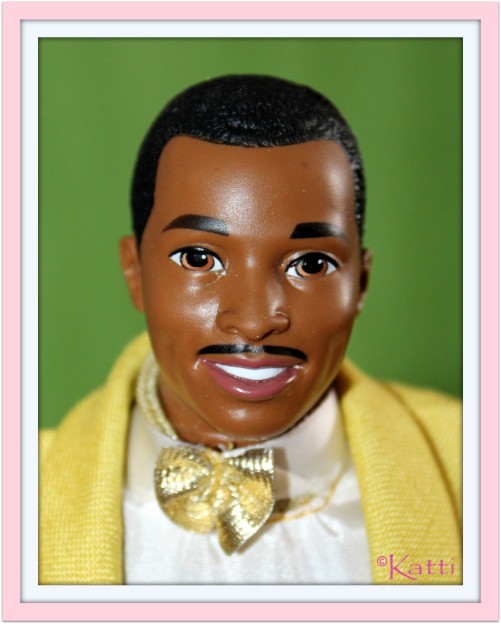 Jamal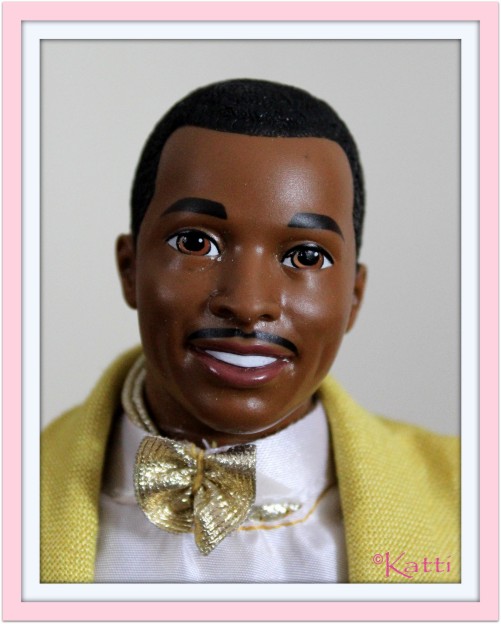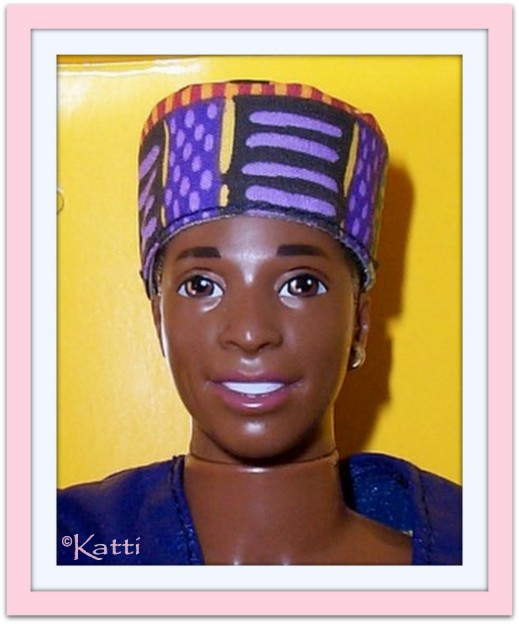 #10288 Soul Train Jamal, 1993
Blurry picture is due to resizing of compressed jpeg
Ken

Ken became a big brother in 1994 and along with that, the black version of Ken was made with the Jamal sculpt. I only have black Ken dolls that came with baby brother Tommy but that's something :)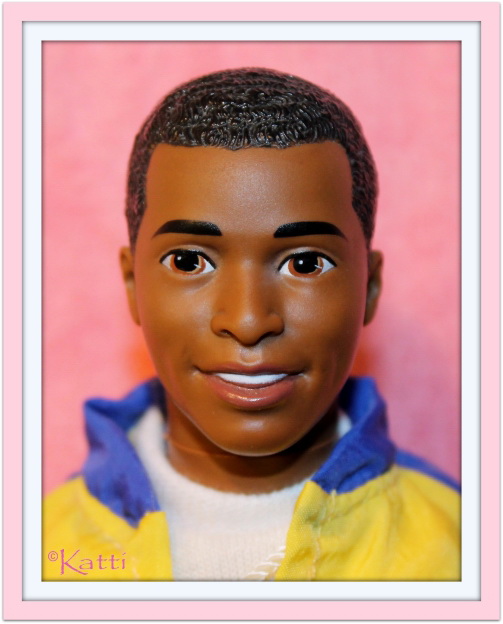 #17588 Big Brother Ken AA,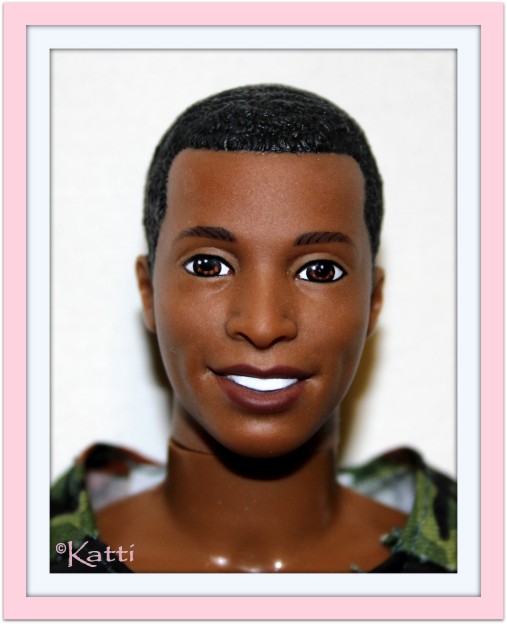 #18899 Dr. Ken (with patient Tommy) AA,
Redressed into some Lanard camo

Steven

Steven was ever only seen in the beach line, the poor guy never got a wardrobe. How sad is that? If you find a guy with this molded hair head and straight arms, he is most likely a Steven. However, the Beach Streak Jamal also had straight arms.

# Rio de Janeiro(?) Steven
Other sets where this face can be found:
Jamal: Beach Streak
Ken: a few black Ken dolls after 1997, until they got rooted hair
Steven: from 1997 (only beach line)