Francie was introduced as Barbie's cousin and is one of the girls considered an actual cousin. She was smaller than Barbie and had a flatter body. The teenager was born around the time she came around and the Twiggy doll for one, was made with the same body. Francie was blonde or brunette and came with the straight leg body at first, but did also get bendable legs and twist waist in later releases. Francie had a small, closed mouth and narrow face. She had brown eyes, mostly with rooted eyelashes. Francie is also the first doll to appear in a black version too. "Dipped" as the collectors tend to call dolls that are caucasian from start but gets another skintone without any changes in the sculpts. She didn't kick off and only after two versions, Colored Francie was cancelled. Today, she is rather hard to come by.
The vintage dolls markings can't be seen, so however they are marked, it's stamped inside the rim of the neck. (checked my vintage Colored Francie and her rim stamp says 1966, confusing much?) The reproduction dolls did get a neck stamp.
Francie
Copyright: 1965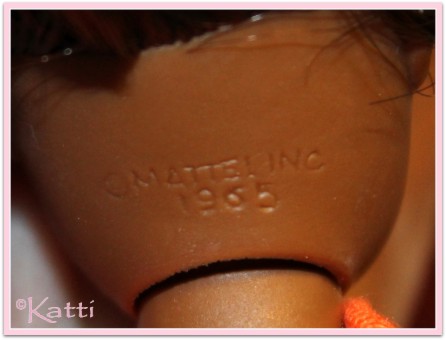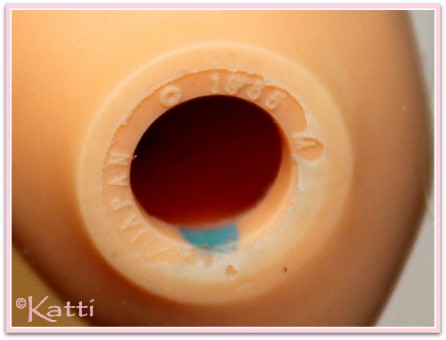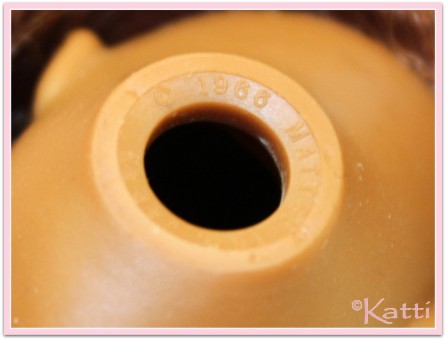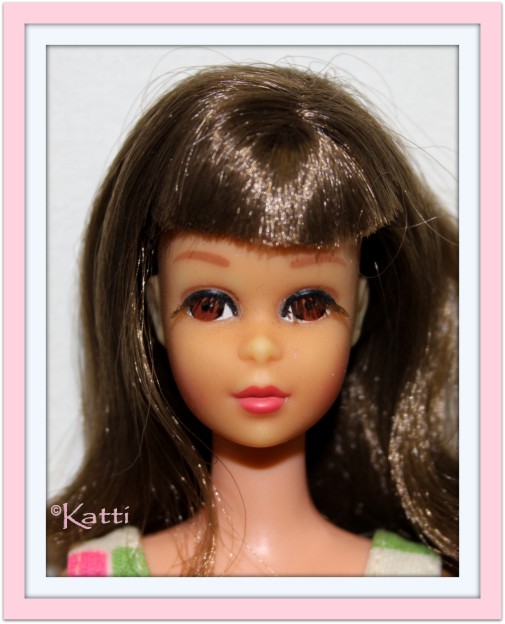 #1130 Bend Leg Francie, 1966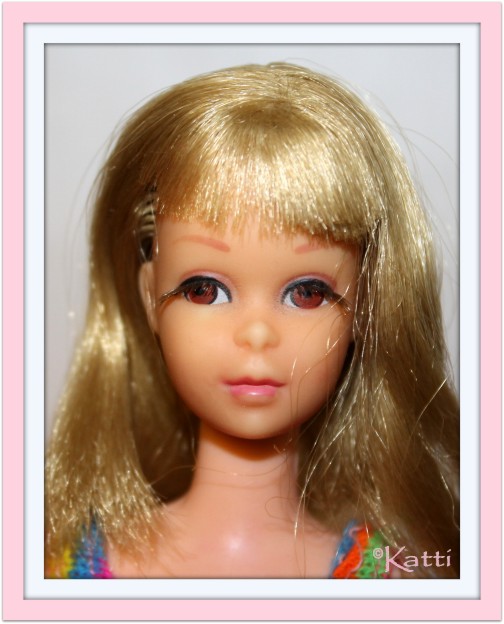 Twist'n Turn Francie

#14608 30th Anniversary Francie
reproduction doll
Blurry picture is due to resizing of compressed jpeg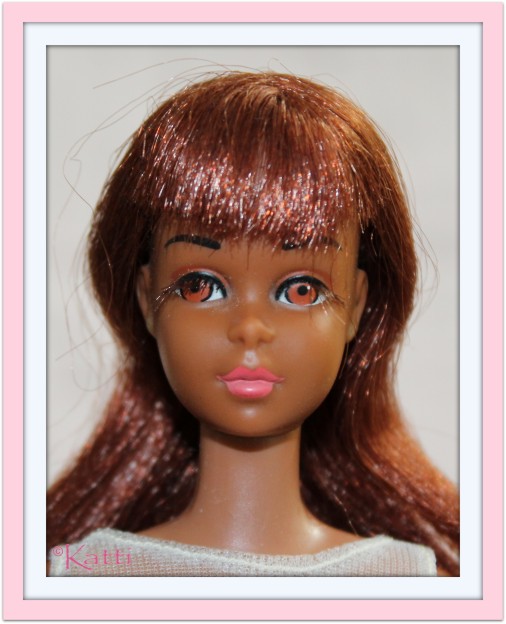 #1100 Twist'n Turn Francie AA, 1967
aka "Colored Francie"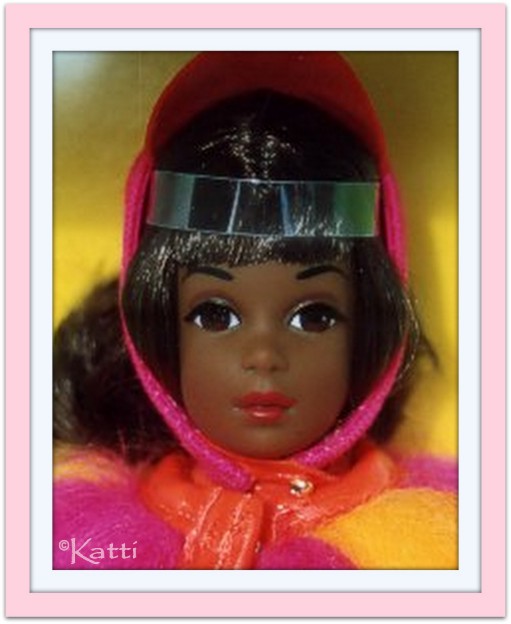 #17607 Wild Bunch Francie AA, 1996
Blurry picture is due to resizing of compressed jpeg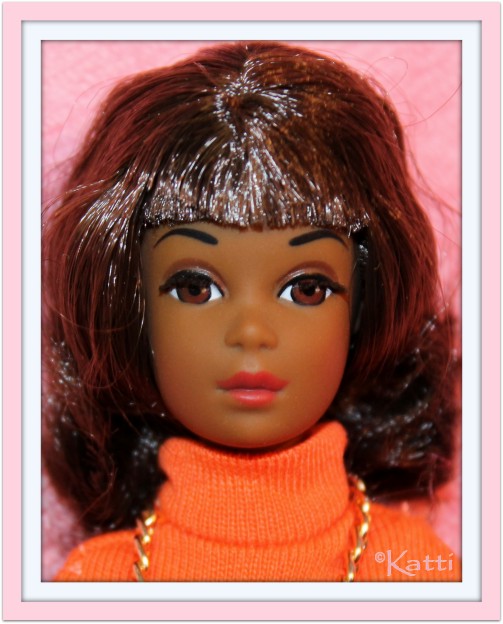 #17607 Wild Bunch Francie AA, 1996
reproduction doll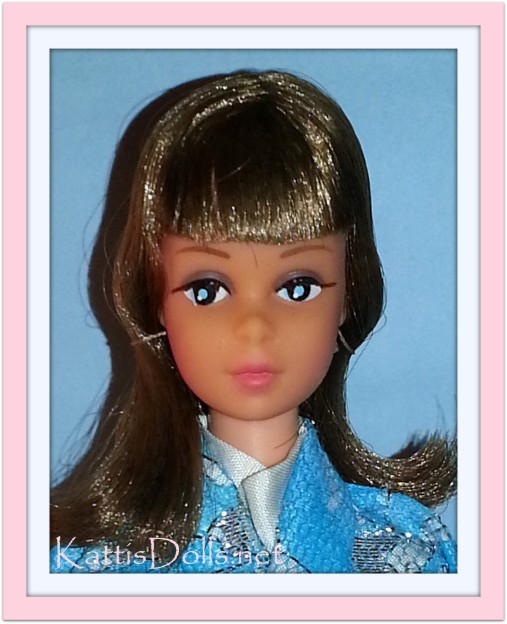 Japan Francie
Doll belongs to/photo taken by and used by permission from Russell Gandy
Casey
Casey was also made with the Francie sculpt, in a special version. She was called Baggie Casey due to her being sold in a plastic bag. A lot of "leftover" dolls were sold like this. Why Casey was given the Francie head is unknown to me. She had brown eyes (like Francie usually have) but blonde hair. The body was the hollow pale pink straight legs plastic versions ("Standard") and the one I recently acquired (YAY!!), has the Mexico hands.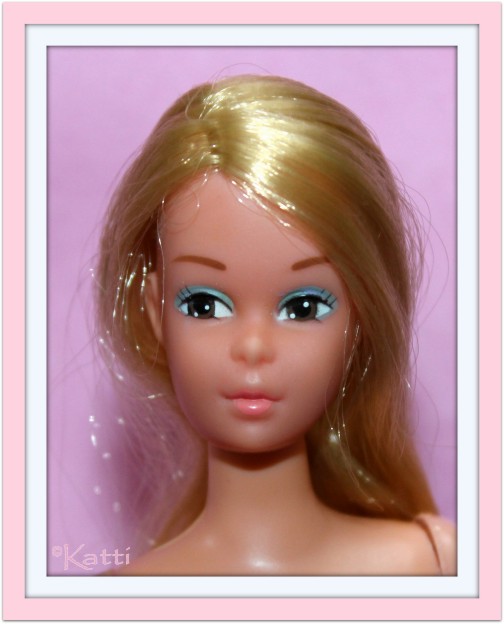 Baggie Casey
bougth nude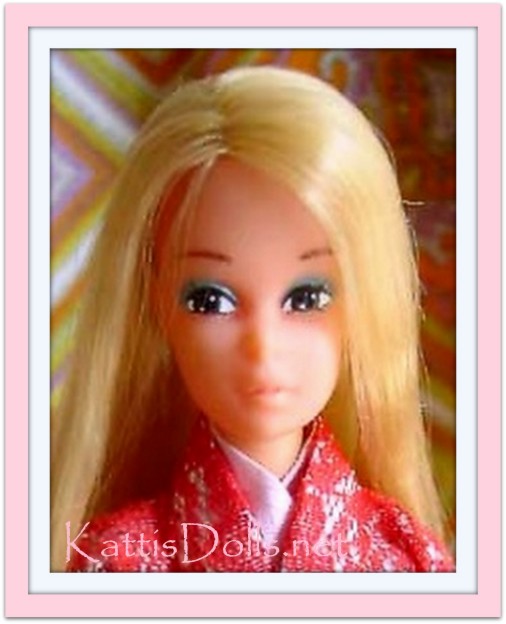 "Baggie Casey"
Doll photo from old site, courtesy of Rebecca Chulew
Blurry picture is due to resizing of compressed jpeg
Truly Scrumptious
Released in two versions only, the character Truly Scrumptious from the Chitty Chitty Bang Bang movie, was made with the Francie head mold. The dolls were otherwise made with Barbie bodies, one Talking version and this one with standard straight legs. Both dolls have blonde hair in a ponytail and rooted eyelashes to her very special painted eyes. You can't mistake her for any other doll, once you see her. Oh well, not only to mention she is the only Francie faced doll with blue eyes.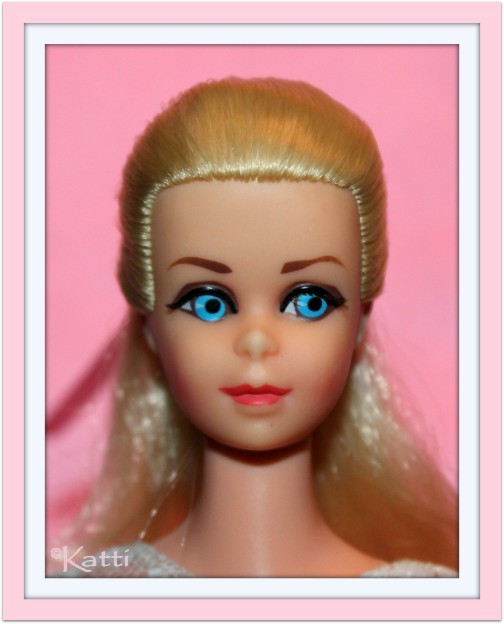 #1108, Truly Scrumptious, 1969
Silkstone Francie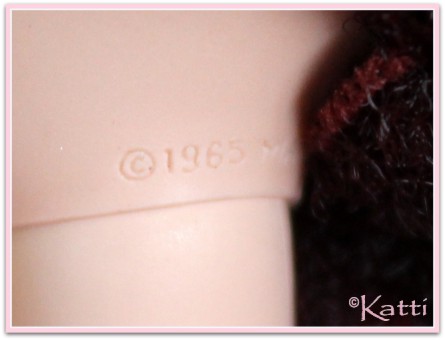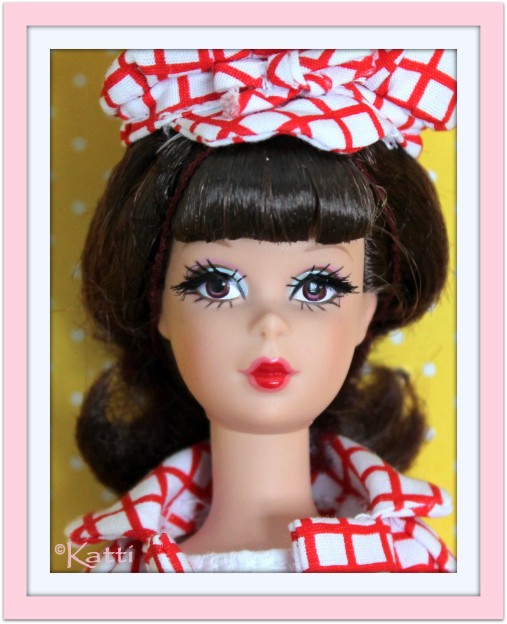 #T7943 Check, Please! Francie, 2011
Other sets where this face can be seen:
Francie: All SL and BL/T'nT Francie dolls, reproduction dolls
Talking Truly Scrumptious from Chitty Chitty Bang Bang
Silkstone Francie dolls