The new Fashionistas line of 2016 gave us only not two new face sculpts, but also three new body types. This face will be made for all types of bodies so I can't name it one or the other. The first batch of the new dolls of 2016 dolls saw this in both the Petite and Tall versions. She is a new smiley face, reminding of a mix of the new 'Teresa' sculpt and the StarDoll. The curvy doll I have seems to have another sculpt but I got it confirmed from Carlyle they are the same, so back to the drawing board and change links :)
Renee is one of the Barbie Adventures friends and she usually sports this sculpt, with long black hair and brown eyes.
With the introduction of this face in a 2022 Barbie Holiday doll, the sculpt got a name; Olivia.
Olivia/Renee/Pizzazz
Copyright: 2015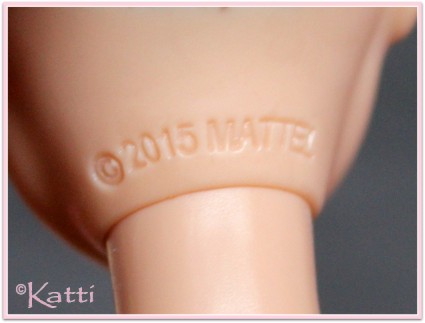 Fashionistas Tall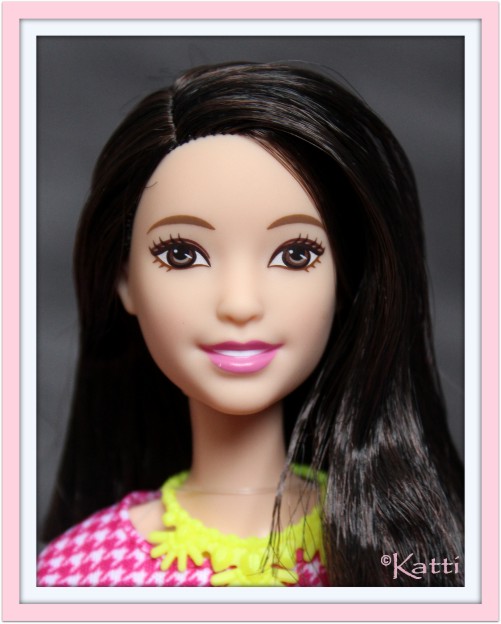 DMF32 Fashionistas 30, White & Pink Pizzazz (Tall), 2015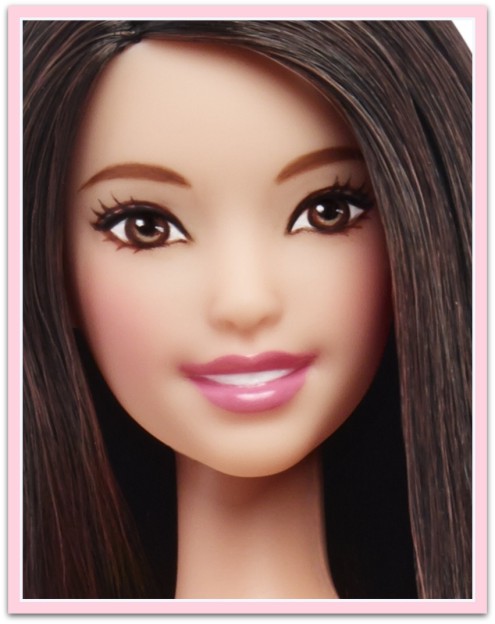 Promo photo from Mattel.
Fashionistas Petite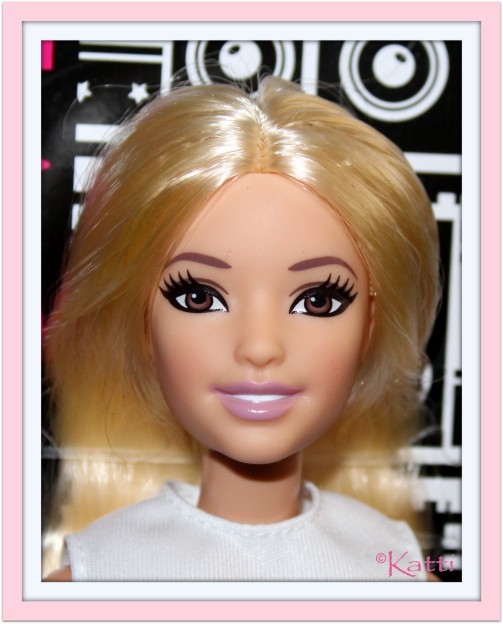 DPX67 Fashionistas 31, Rock'n Roll Plaid (Petite), 2015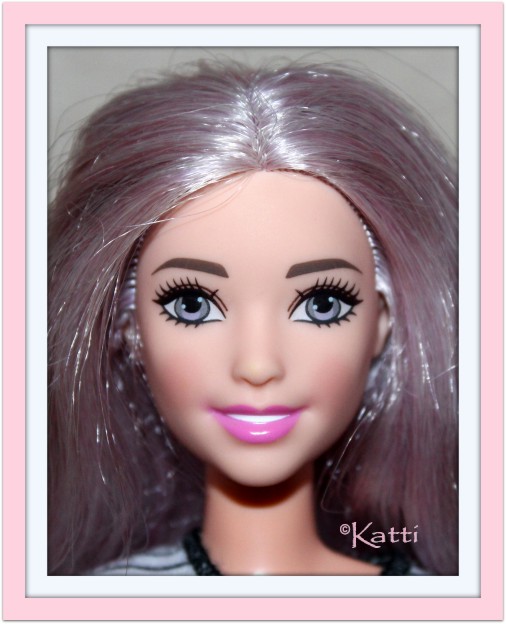 DVX76 Fashionistas 54, Tutu Cool (Petite), 2015
Fashionistas Curvy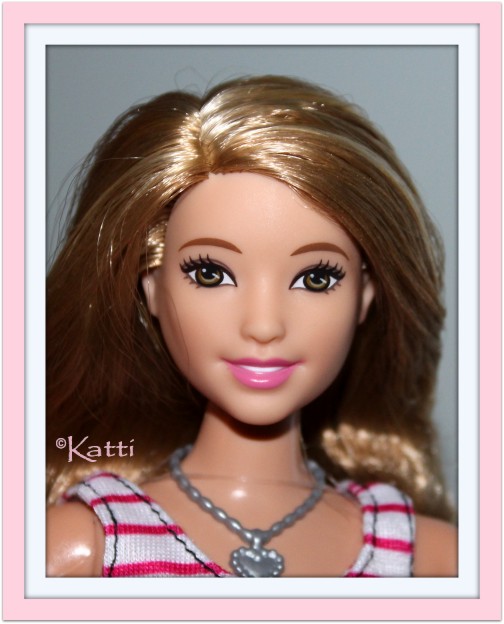 DTF00 Fashionistas 37, Everyday Chic (Curvy), 2015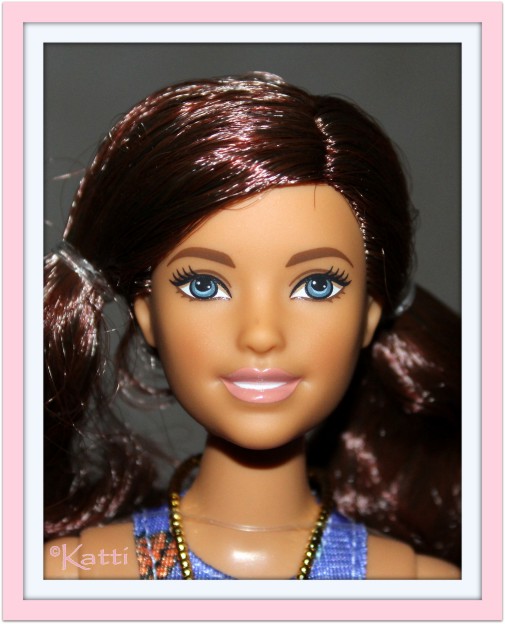 DYY96 Fashionistas 66 - Beautiful Butterflies, 2016
Asst. FBR37
Made-to-Move Curvy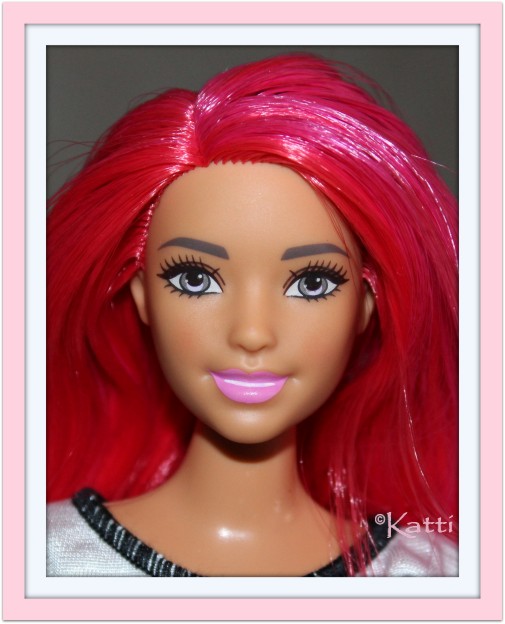 FJB19 Made-to-Move Dancer (Curvy), 2017
Asst. DVF68
-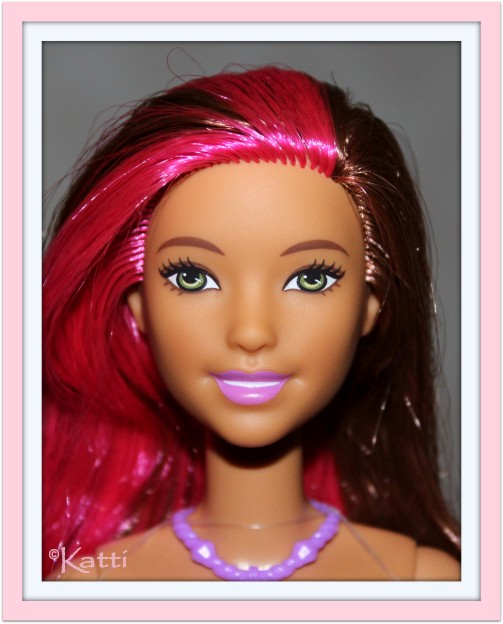 FBD64 Dolphin Magic, Transforming Mermaid, 2016
-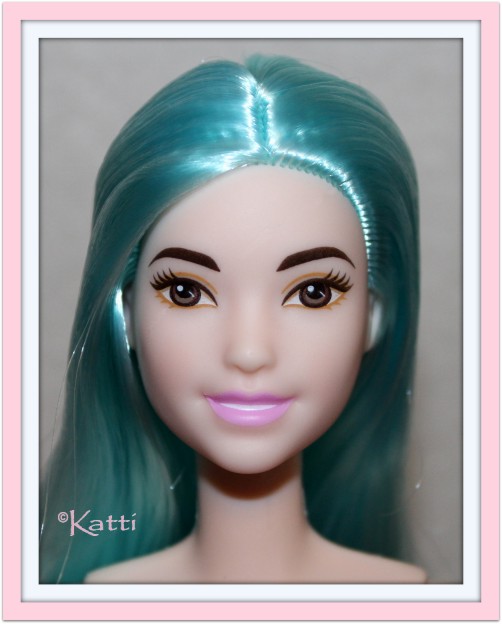 Color Reveal Mermaid, 2021
Other sets where this face can be found