The new Fashionistas line of 2016 gave us only not two new face sculpt, but also three new body types. This sculpt is so far solely seen in the Curvy dolls, with her chubby cheek and pointy chin. I find her adorable. Some people says she is a Karl sculpt but I have yet to examine and compare them.
Barbie, aka 'Curvy'
Copyright: 2015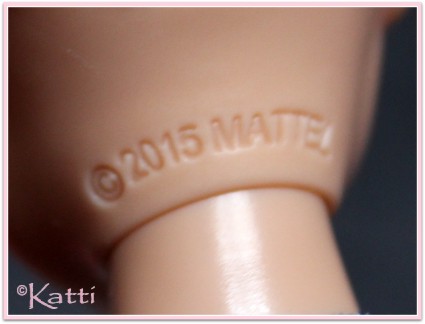 Fashionistas 'Curvy'

#DMF24 Fashionistas 22, Chambray Chic (Curvy), 2015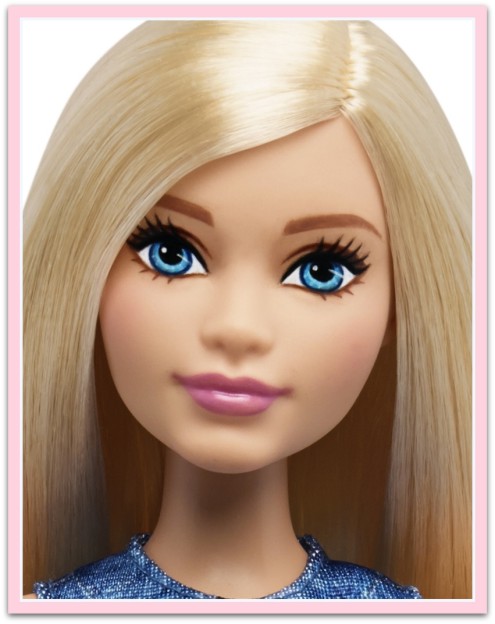 Promo photo from Mattel.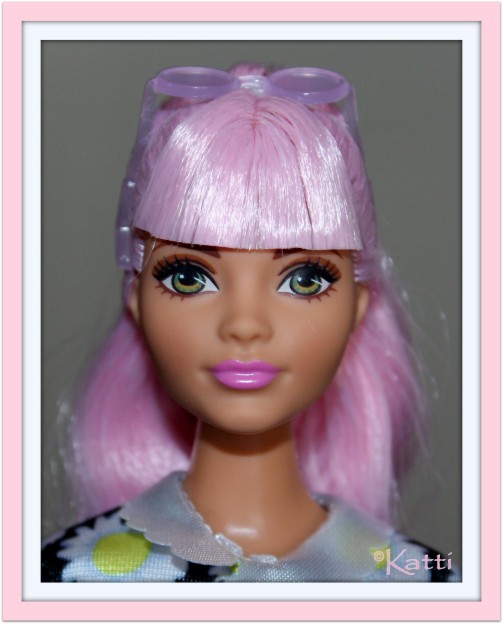 DVX70 Fashionistas 48 Daisy Pop (Curvy), 2016
Fashionistas 'Curvy'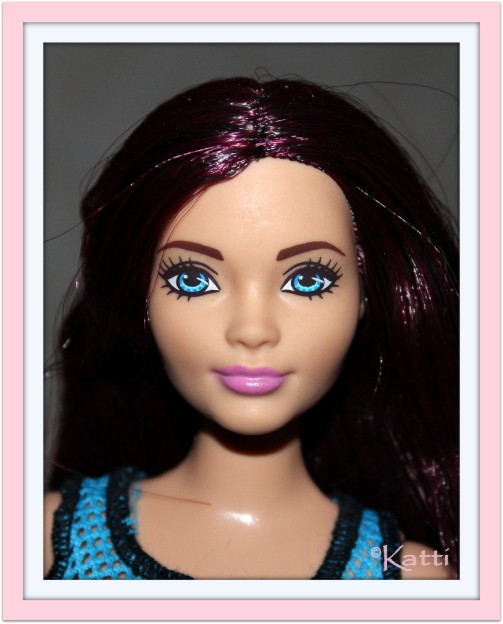 #DTF24 Fashionistas 38, So Sporty (Curvy), 2015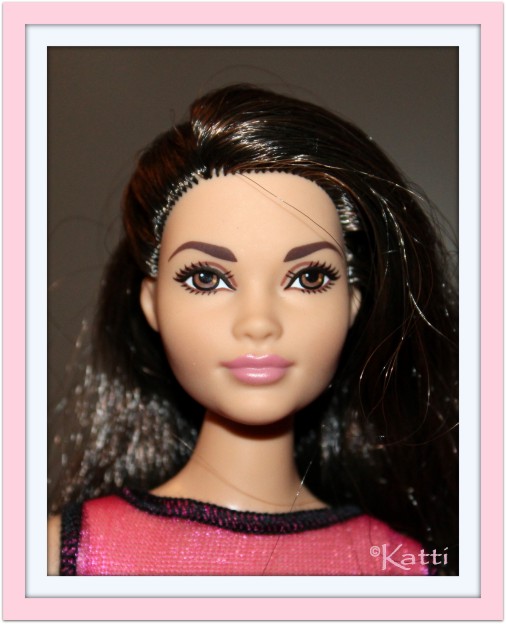 DMF28 Fashionistas 26, Spring Into Style (Curvy), 2015
Fashionistas 'Curvy'

This girl is Asian looking and most consider her just that.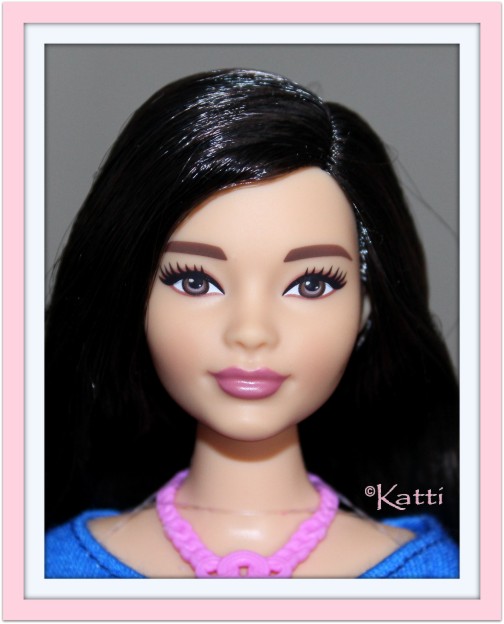 DVX73 Fashionistas 51 Polkadot Fun (Curvy), 2016
Made-to-Move

Colorings and skintones vary a lot today and a doll that was sure to be a latina in the 90's isn't neccessary so today. This girl has darker skin than most caucasian dolls but I won't put any ethnic name on her. She might just have spent man days in the sun.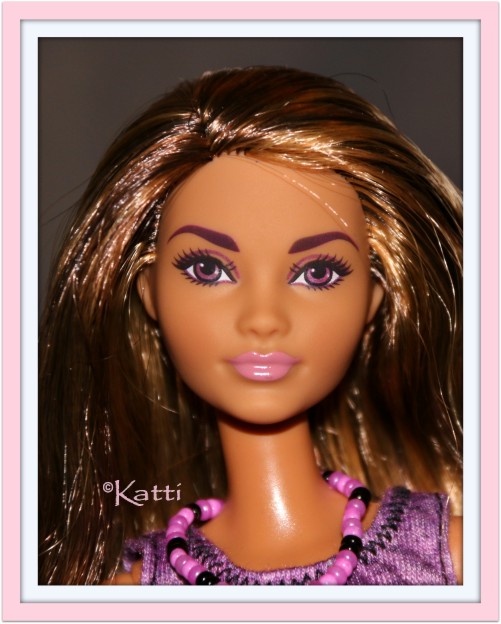 Made to Move Skater, c2016
Other sets where this face can be found