Kira/Marina

Kira, or Marina as she was called in Europe, is Barbies longest lasting Asian friend and the doll giving this sculpt its popular name, rather than original. She was included in the beach line for ten years but also in some of the dressed doll sets, where also Teresa and Christie was included.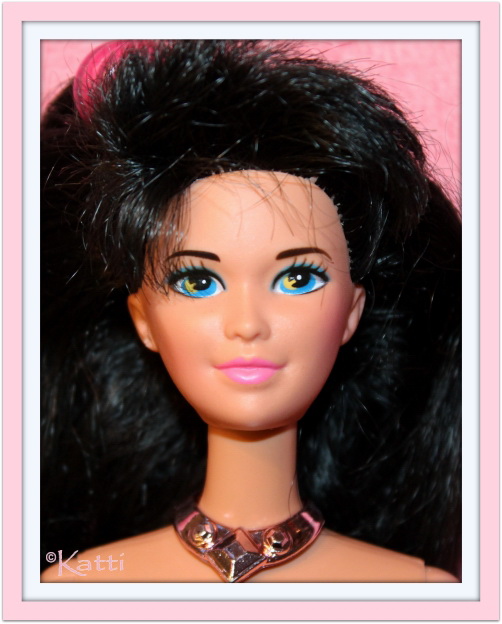 #9427 Weekend Marina, 1990
The US had All American Kira in Reeboks, while European version Weekend Marina wore Adidas.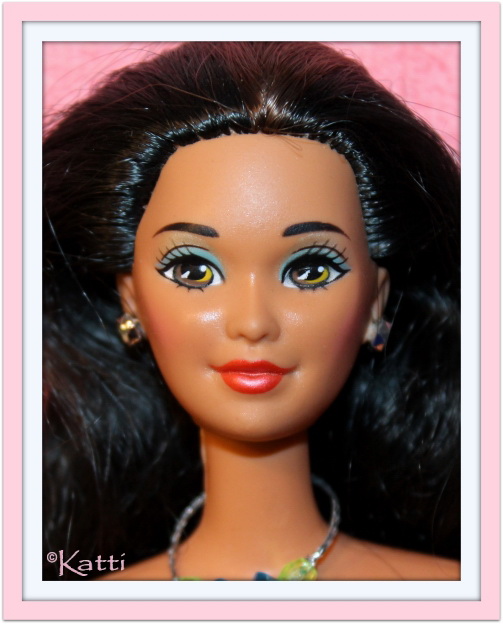 #4924 Glitter Beach Marina/Kira, 1992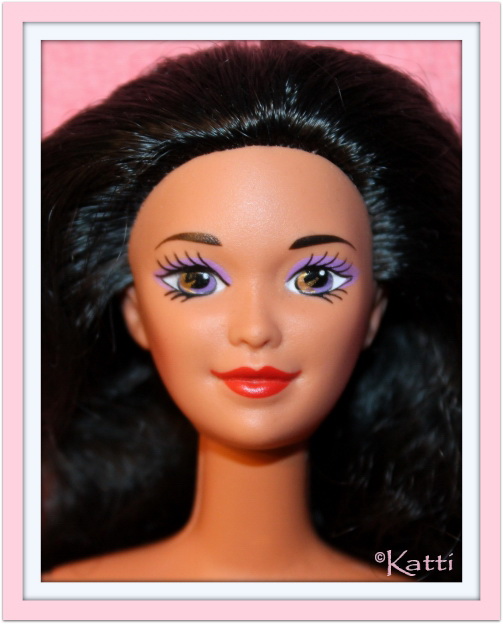 #10956 Sun Jewel Marina/Kira, 1993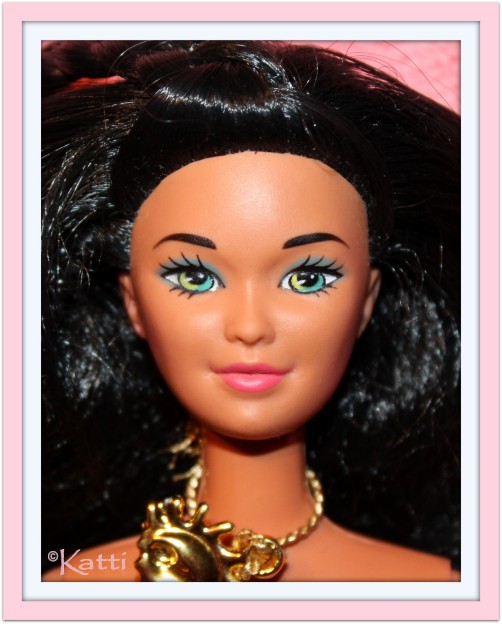 #12449 Hawaii Marina / Tropical Splash Kira, 1994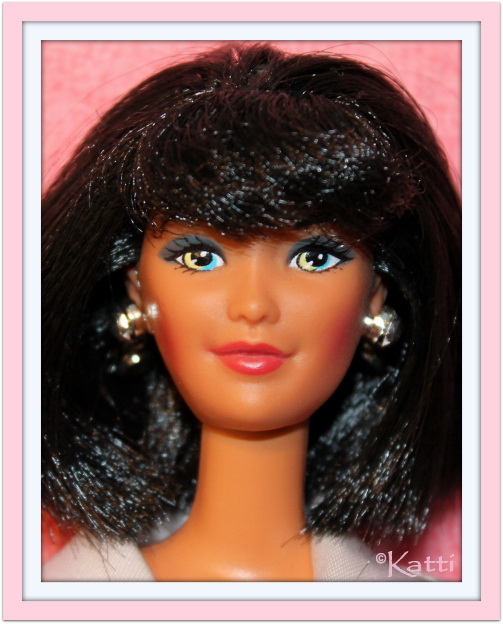 #14351 Sparkle Beach Marina/Kira, 1995
I have cut her hair. These dolls came in two hair lengths, with waist lenght as usual or a really long twopart braid.
Also the hair structure was different, some had silky saran and others a waffly type of strand, hard to describe.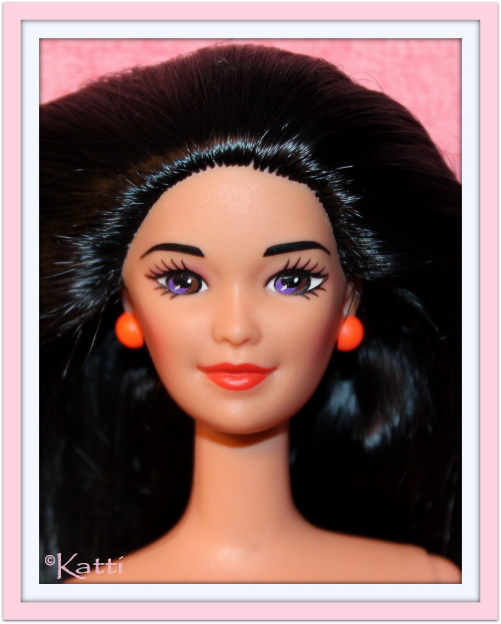 #15431 Ocean Friends Kira, 1995
I found a (Walmart/K-Mart/which-Mart?) special edition of her with tan legs.
These dolls had painted legs to look like a wet suit and Kira's legs was originally purple - and glittery.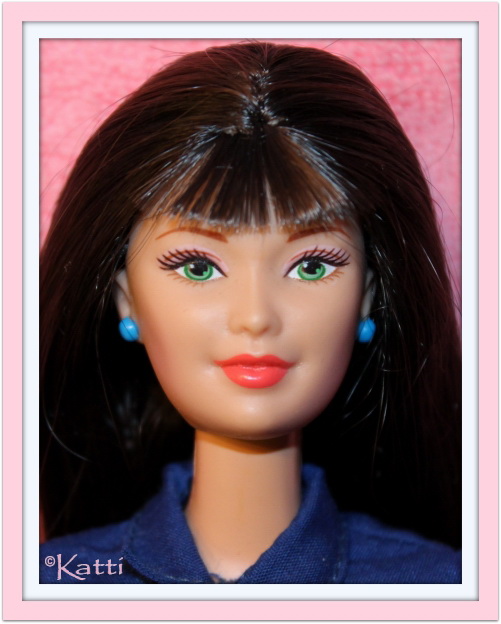 #23424 Sit 'n Style Kira, 1999