Shani and her friends was a group of black dolls in three skin tones. The darkest girl was Nichelle and she had a closed mouth with big lips. She is gorgeous. In the late 90's Barbie was often made with the Mackie face, especially collector dolls and the black counterpart got Nichelle's face. The Shani line is not part of the Barbie line but the bodies and faces was used for them as well, after the Shani line was discontinued. There was a total of four series in the Shani line. Nichelle was present in all four. Two of these had regular Barbie bodies but with new arms that was angled outwards from the body, and two sets got a slimmer body with smaller breasts - later known as the Shani arms and body. Nichelle has huge eyes, painted with a metallic eyeshadow, rooted black hair with or without highlights.
Nichelle
Copyright: 1990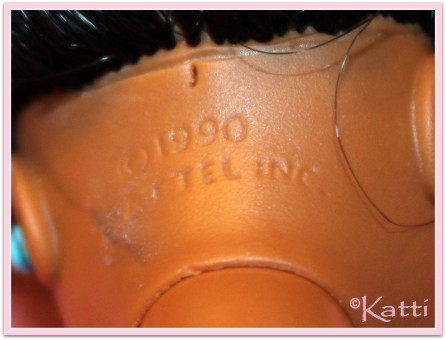 Nichelle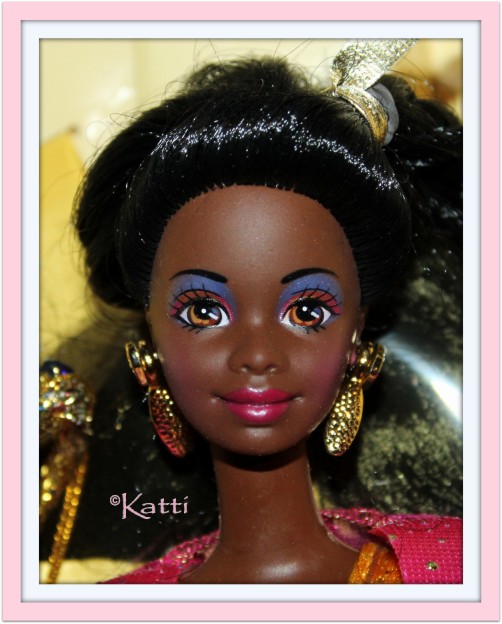 #1751 Nichelle, c1991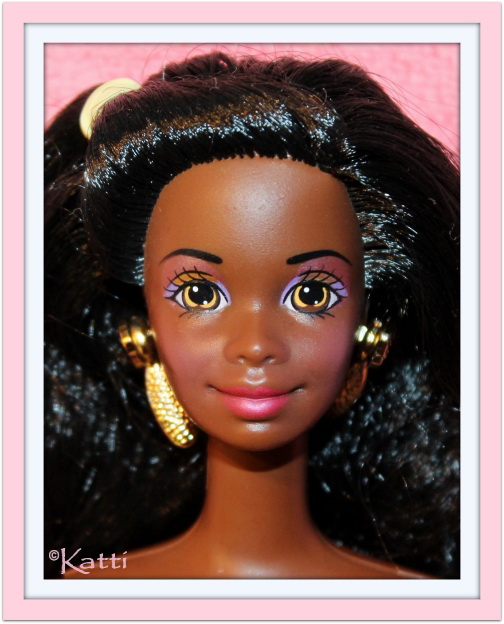 #5775 Beach Dazzle Nichelle, 1991
Christie

In 1999 some Christie dolls was made with the Nichelle sculpt.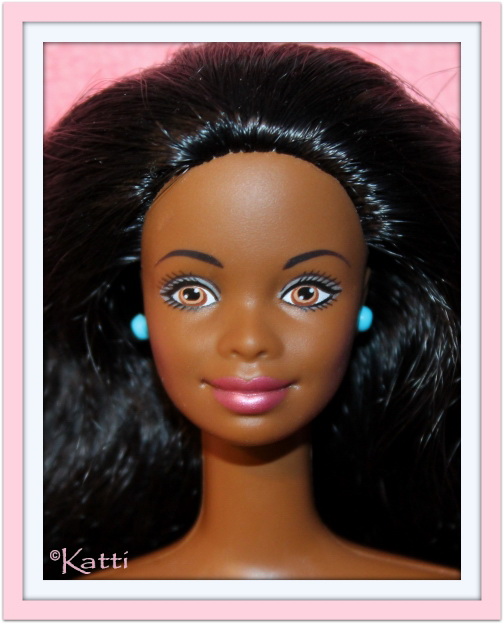 #20536 Florida (Vacation) Christie, 1998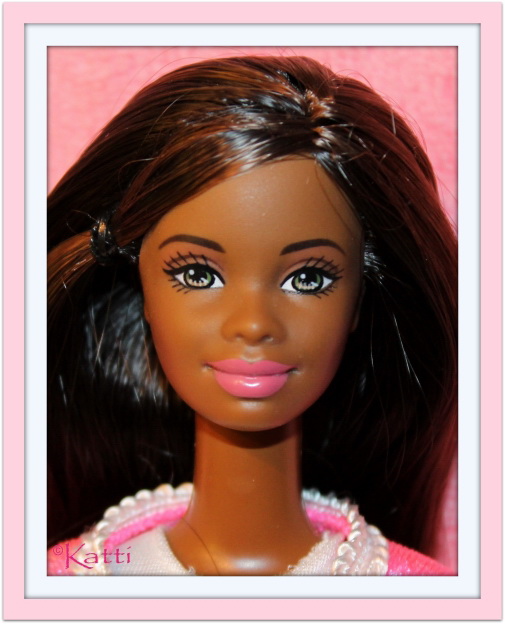 #20360 Butterfly Art Christie, 1998
dressed in a Matching Fashion Avenue outfit


Barbie

Nichelle's sculpt was used for most of the AA Barbie dolls, where the white version was a Mackie. Closed mouth - closed mouth. Quite a lot collector dolls was made with this lovely face during the late 90's.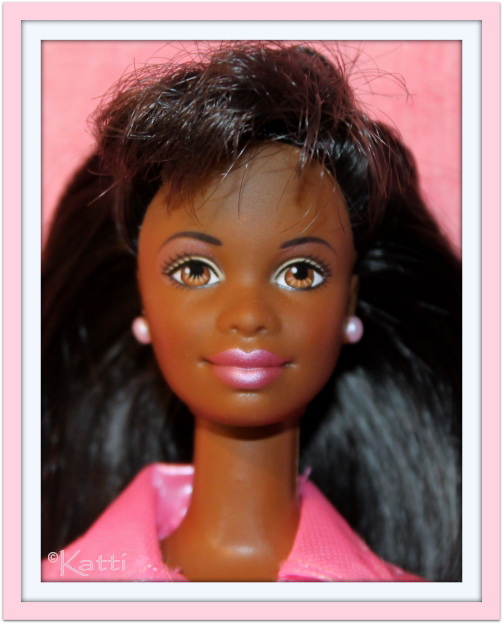 Make a Valentine Barbie AA, 1998


Other sets where this face can be found:
Shani line Nichelle: Soul Train, Beach Streak
Barbie AA: a lot...
Dolls of the World: Kenya
Cheerleader: Louisiana State University AA