Model of the Moment was a series of fashion models with a new body type, called Model Muse. It's a stiff, all hard plastic, body set in a model pose. Nichelle was one of the three models and she comes from the Ivory Coast in Africa. She has one of the darkest skintones ever made for a doll. Which is rather cool when you see The Ghost that has one of the palest skintones ever made (second to the Twilight vampires) which is also made with the Nichelle sculpt.
In 2021 we saw a new and very exclusive doll made with this sculpt, but it got a new copyright year. Barbie KITH had the Nichelle face with flocked hair, so new marking is ©2020.
Nichelle
Copyright: 2004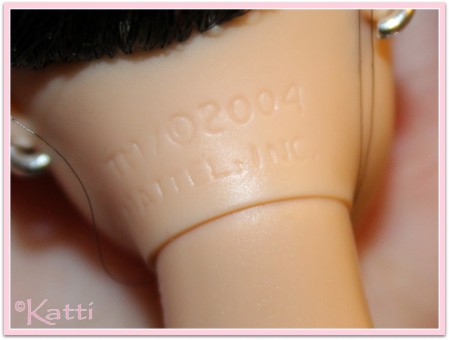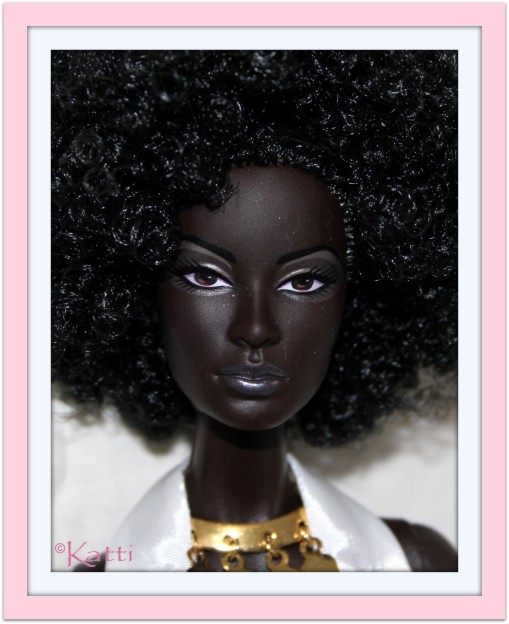 #C3822 Nichelle, Urban Hipster, ©2004
Model of the Moment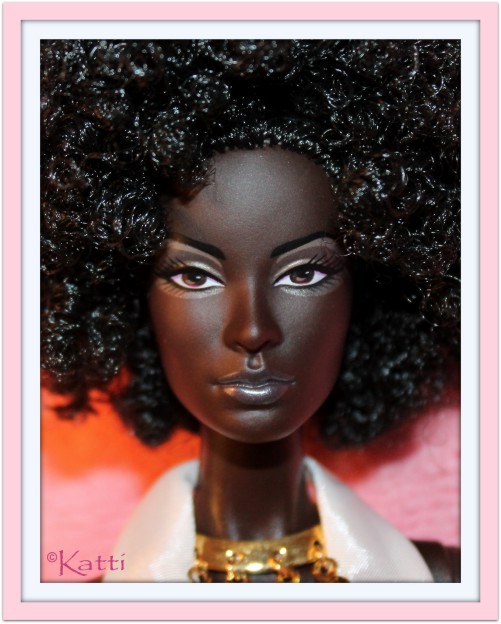 Nikki

Top Model was another model series of dolls, although these are considered play line, even with their Model Muse bodies. Semi collector dolls :) Nikki had a lighter complexion than Nichelle, more of a milk chocolate skin tone. Two versions were made of Nikki.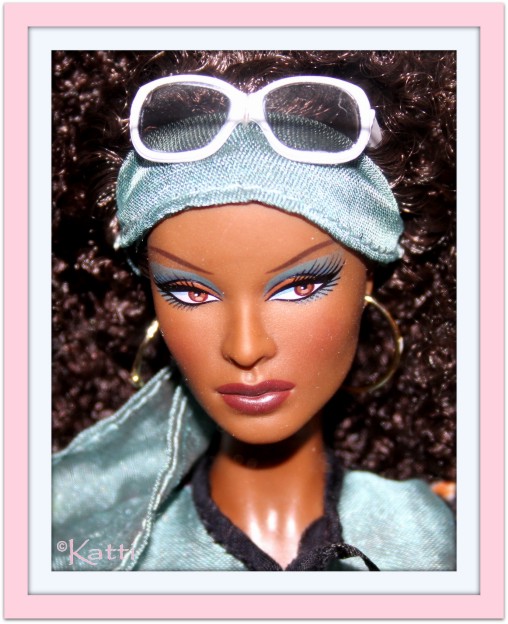 M6777 Top Model Nikki, ©2007


Joan Jett

Ladies of the 80's was a short lived collection with three singers from my youth. Dressed in a t-shirt printed with "Joan Jett & The Blackhearts" Joan was the third doll in the series. All three had Model Muse bodies. Joan was made with the Nichelle sculpt in a caucasian skin tone and jet black hair.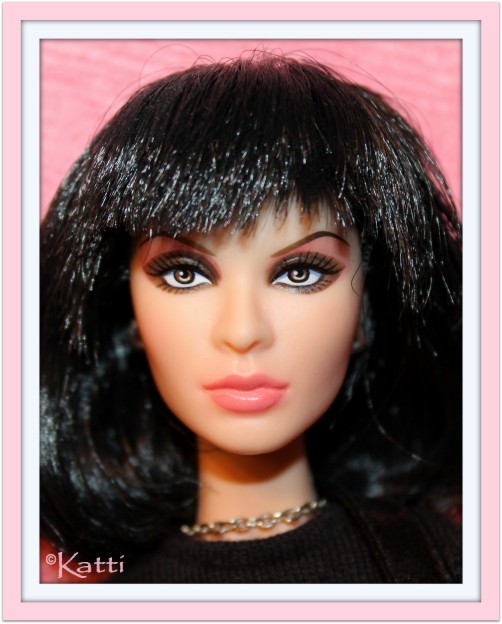 R4461 Joan Jett, ©2008
Ladies of the 80's Collection
Barbie

And then, on to the lightest of them all. A ghost can't have too much color, now can she? The Haunted Beauty Collection started off in time for Halloween of 2012 with this gorgeous doll, the Ghost. A pale white skintone and almost white eyes, the Nichelle sculpt is versatile and well adapted. This is one of my favorite dolls. Ever.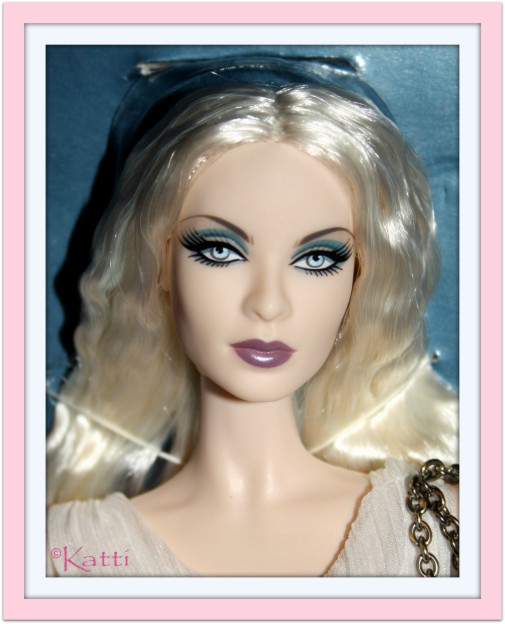 W7819 Ghost, ©2011
Haunted Beauties Collection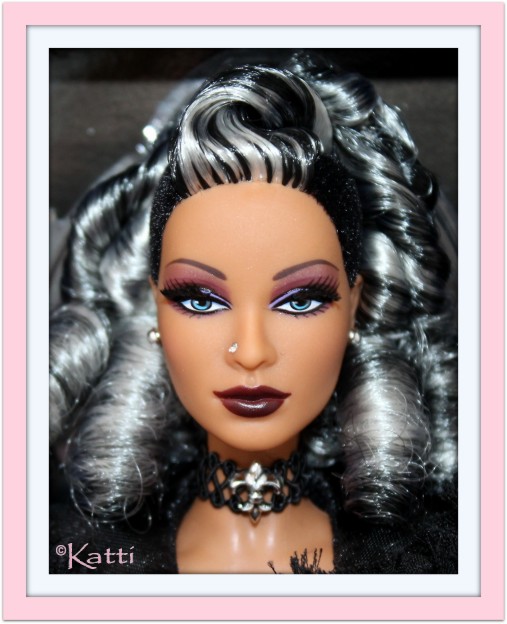 #X8285 La Reine de la Nuit AA, ©2012
2013 National Barbie Doll Collectors Convention doll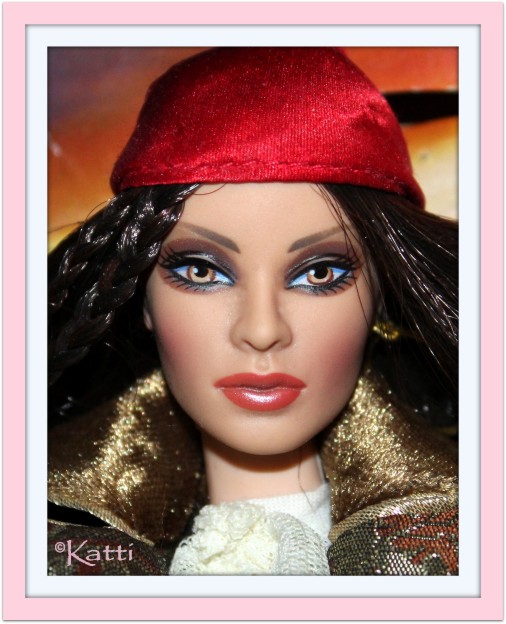 K7972 The Pirate, ©2007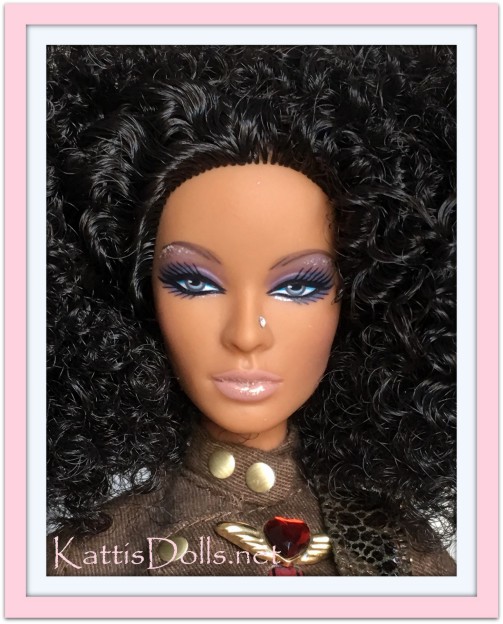 Hard Rock Café Barbie,
Doll belongs to/photo taken by and used by permission from Gerry Borg

Barbie/KITH

This girl has a new copyright year: 2020 (should be 2019 as that is when the dolls photos first appeared?). Anyway. Nichelle sculpt with flocked hair gave a new year stamp.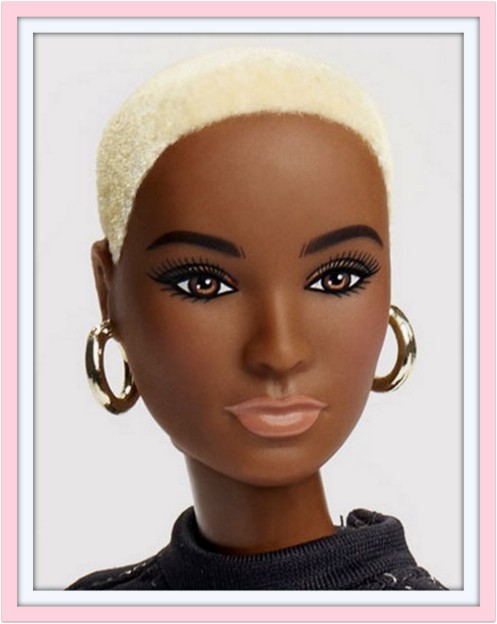 KITH Women X Barbie, ©2020
Photos: Mattel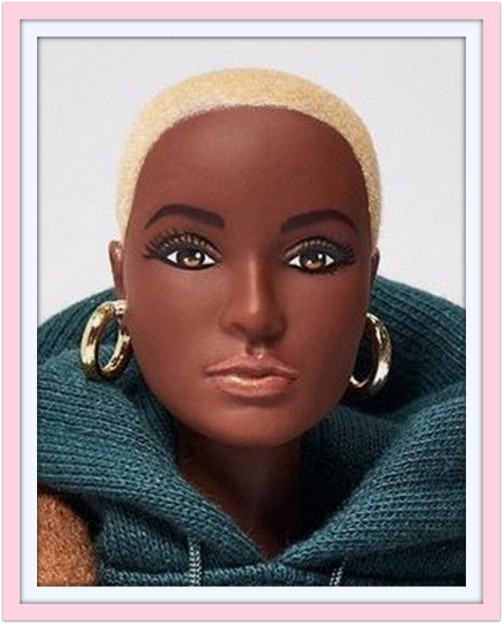 Some other sets where this face can be found
Nichelle: Top Model Hair Wear
Barbie: Zac Posen, Cleopatra
KITH Barbie with new ©2020