Generation Girls Lara and Ana was made with the same face sculpt but this has been dubbed Lara by all and is a favorite mold of Mattel's today. Lara was a young French artist and Ana was a swimmer with Spanish/Mexican origin. A huge variety of dolls has been made with this face over the years since Lara and Ana once was introduced. This page will be gigantous and yet I am only choosing a "few" of all the "Laras" ever made. This is a versatile face that can be adapted by any skin tone - and has so been. From the whitest white in Twilight Alice to the darkest of dark in On Location: Milan, this doll comes in all colors and shades.
Lara/Ana
Copyright: 1998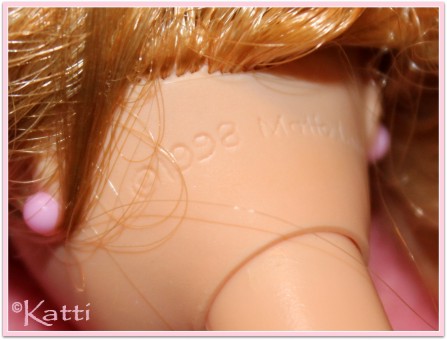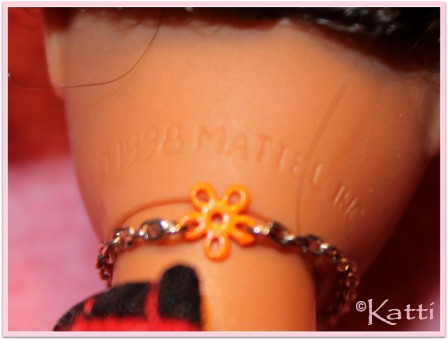 Lara/Marie
Lara is a young and aspiring artist, joining her new friends at the Intl NY high school. She has long brown hair. First version a tiny knot on her head, second version, twe braided strands in front. There were three different versions of GG and Lara was present in all three.
Lara was called Marie in Europe. That is a more common French name than Lara :)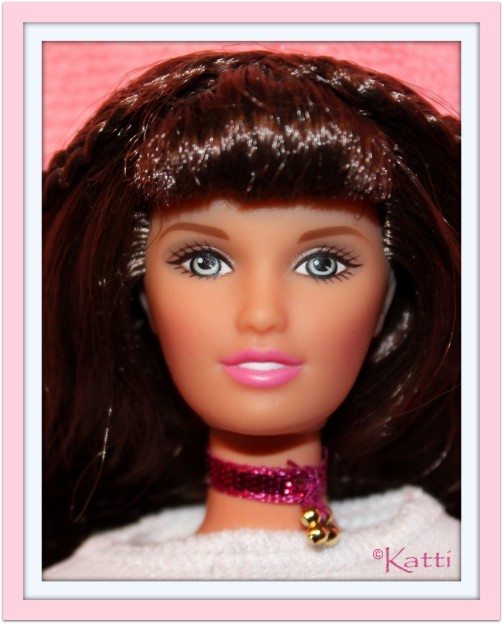 #25769 Generation Girl - Dance Party Lara/Marie, 1999
Ana/Marissa

Ana is a young sports athlete attending the "International High School in New York" as the box says. Ana comes from Mexico and has a tanned skintone, straight, black rooted hair and brown eyes. She has a regular Barbie body with the jointed elbow "chopchop" arms. Ana came in all three GG versions.
When Ana came to Europe she was renamed Marissa.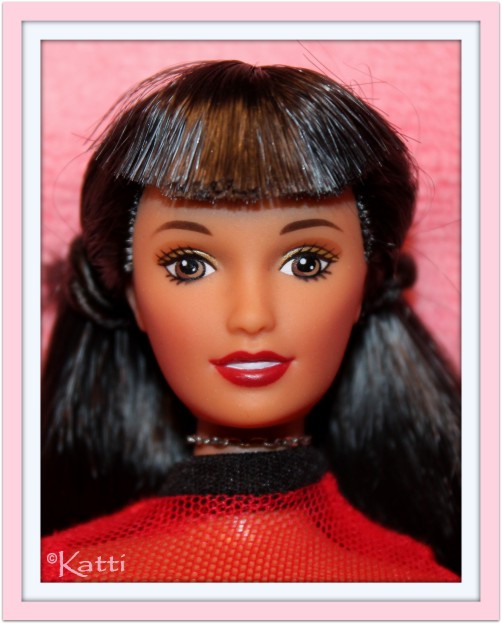 #20972 Generation Girl Ana/Marissa, 1998


Drew

The Fashion Fever series introduced a hole bunch of new friends - or returning friends from other series. Hard to tell. Probably just a name revolving as usual. Names has been coming and going and changed characters all over the place forever. Drew is one of them. The first Drew doll was made with the GG Tori face so we may consider this a new friend. The Fashion Fever Drew most often has red hair in different shades and freckles on and off.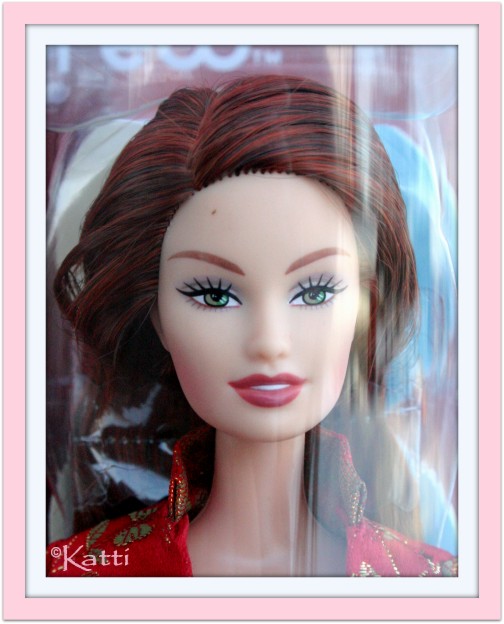 H0654 Fashion Fever Drew, 2003
Photographed through plastic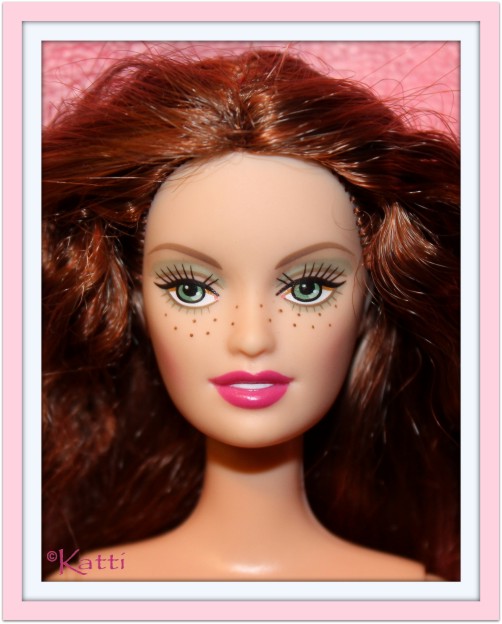 H0895 Fashion Fever Drew, 2004


Courtney

Courtney is another name reuse. Or she changed looks. This Lara faced Courtney was sold alongside Drew above. SHe has dark brown, almost black hair with red dark highlights and blue eyes.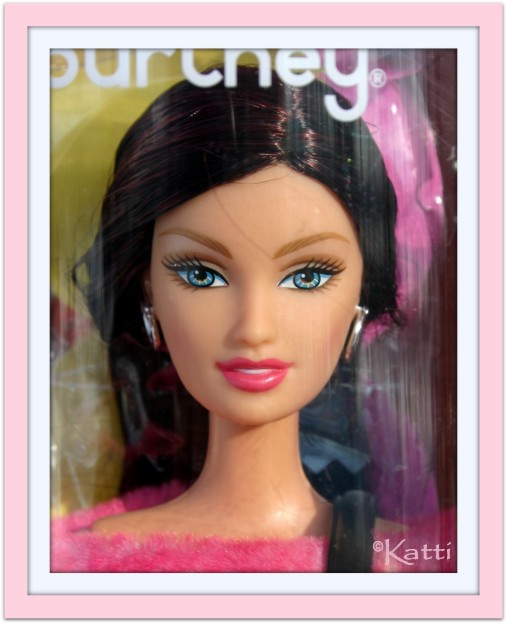 H0917 Fashion Fever Courtney, 2004
Photographed through plastic


Tia

The first time we met Tia, in the Fashion Fever series, she was made with the Lara face. Tia has been sold in three versions, with three different faces, of one either with Teen Skipper's face or Lara's. They are similar and may be hard to tell apart.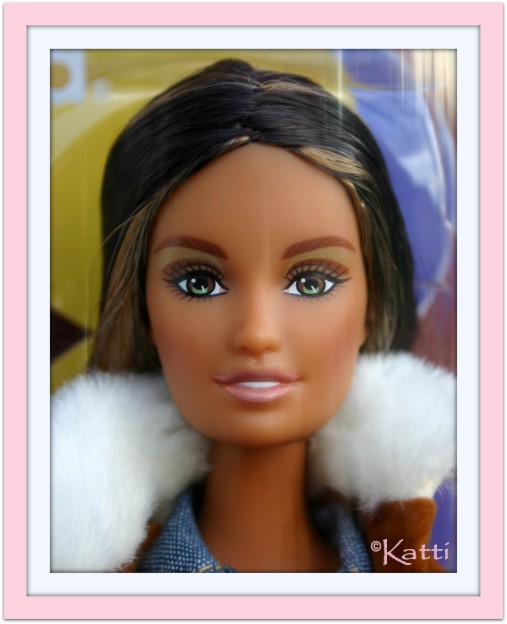 H0947 Fashion Fever Tia, 2004
Photographed through plastic

Fallon

One of the 12 Dancing Princesses was made with the Lara sculpt, Fallon. She has golden blonde hair to olive green eyes. As all the other grown sisters, she has a regular BBB (Belly Button Body) with ballerina arms and a crown attached ontop of her head. I just (Dec '16) learned she came in a dfferent skin tone in Asia, so not just Ashlyn then!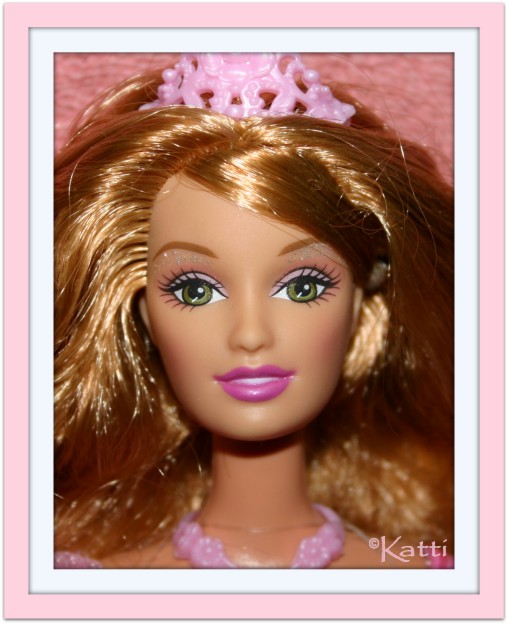 J8905 The 12 Dancing Princesses - Fallon, 2005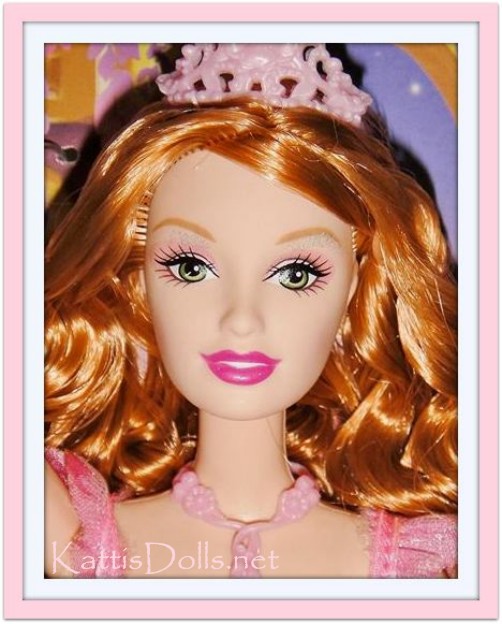 Fallon in fair skin
Doll belongs to/photo taken by and used by permission from Paulus Nelson


Raquelle

The Barbie Diaries was an animated movie, released on DVD and the characters "came to life" as dolls. Three "new" friends were introduced and one was Raquelle. This is the only Raquelle made with this face. Later versions have the Summer face and is a totally different character. Here, Raquelle has red hair in a honey blonde tone - and of course Lara's face.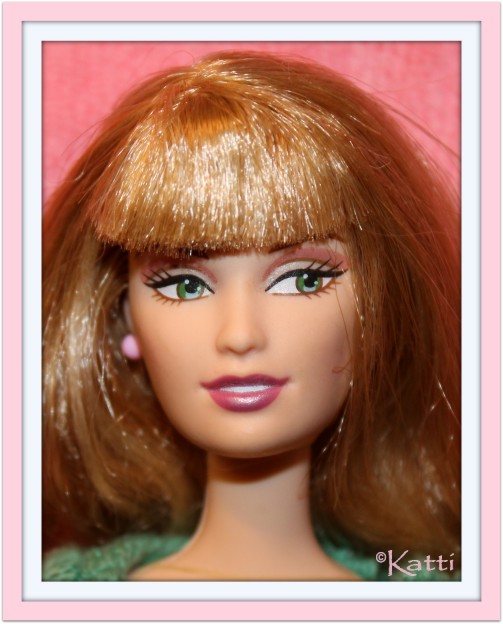 H7592 The Barbie Diaries Raquelle, 2005


Summer

During the hideous hobbit body era, Summer was made with the Lara sculpt. A blownup version of Lara. BHS. Big Head Syndrom - or Balloon Head Syndrome if you will. Weird with a big head and small body. Oh well... It didn't last long. At least not the body part.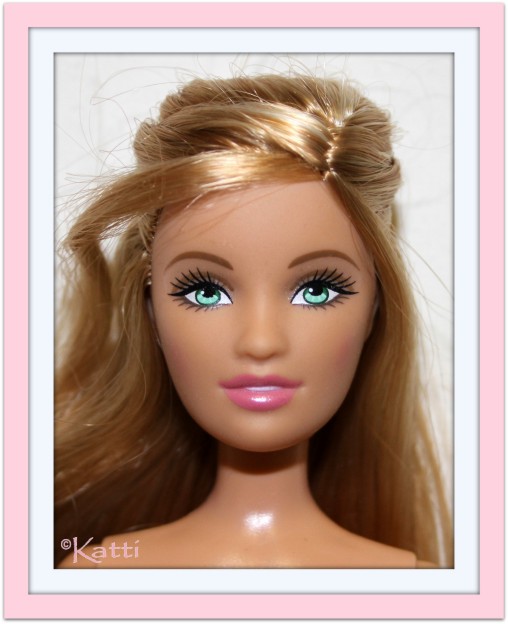 K8419 Fashion Fever Summer, 2007
Boxed set, hobbit body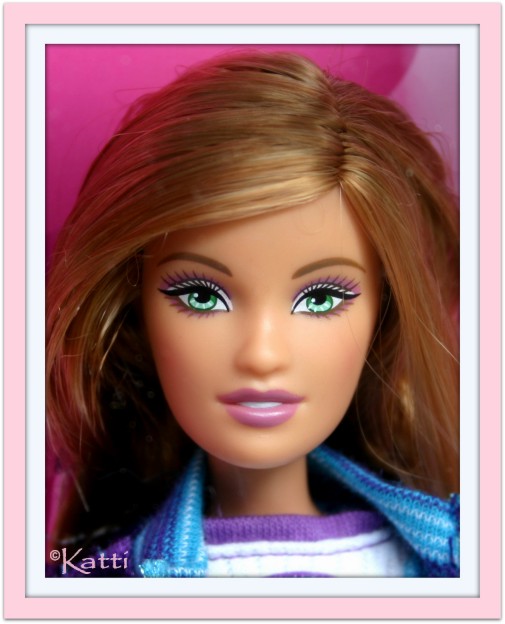 L3328 Fashion Fever Adventurous! Summer, 2007
Boxed set, hobbit body
Teresa

Teresa got a new look when the Top Model series was released. Up to now she has been seen with her own face from 1990 but now she was seen "wearing" the Lara sculpt. Teresa had black hair in all three versions and of course the Model Muse body.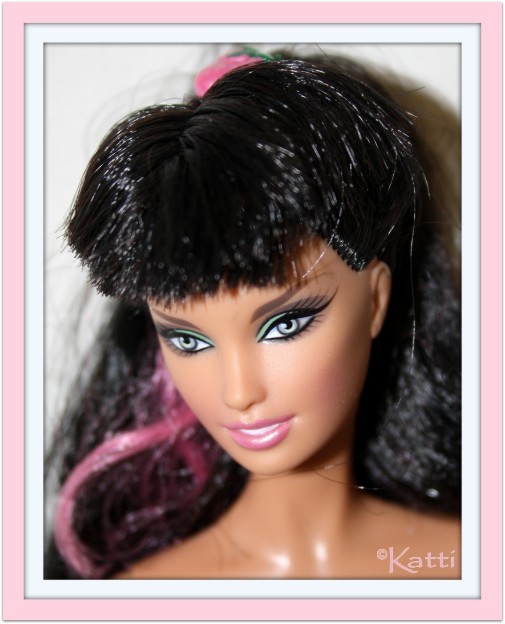 M5797 Top Model: Hair Wear - Teresa, 2007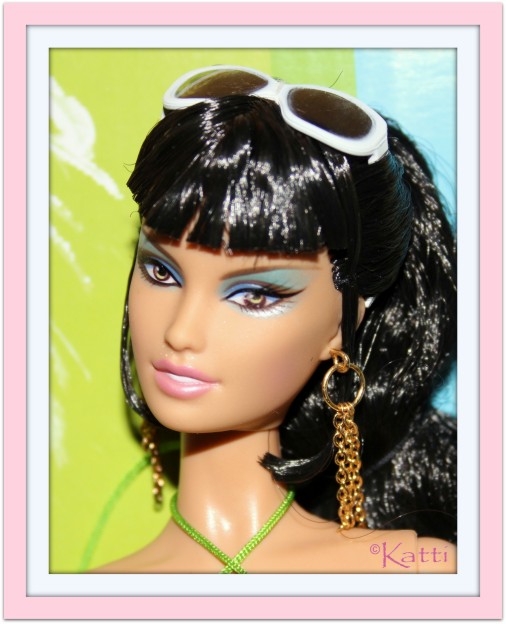 M5804 Top Model: Resort - Teresa, 2007


Barbie Basics Model No 02
Model No 02 was made with the Lare face and her skintone changed through the collections. She was white in her little black sheath in Collection 001, black as a Target Red Collection Jeans girl and a super tanned redhead (how does that match up?) as a swim suit model in Collection 003.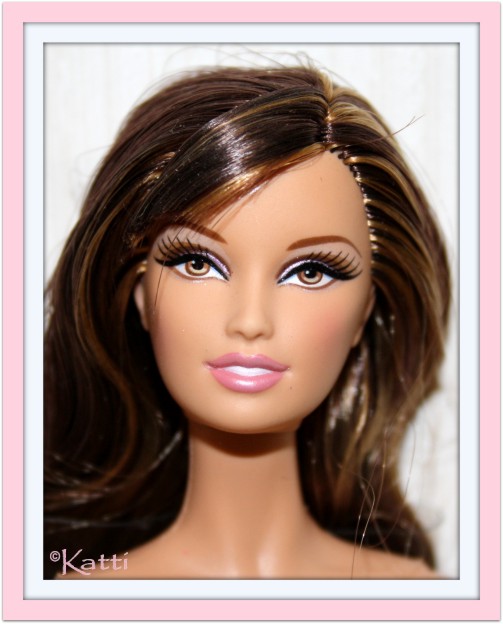 R9918 Barbie Basics Collection 001, Model No 02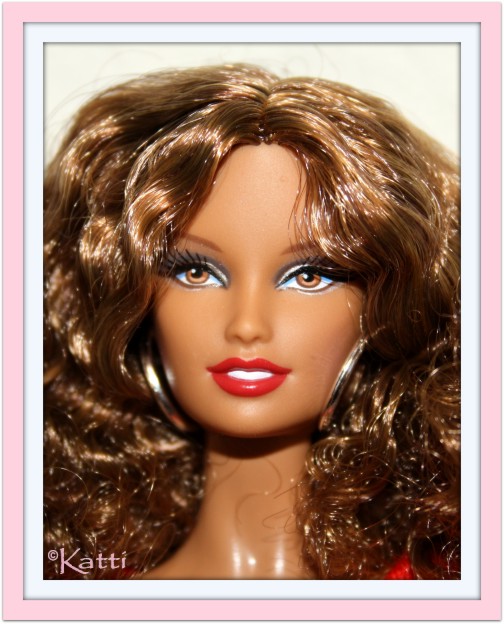 V9317 Barbie Basics Collection, Model No 02, 2011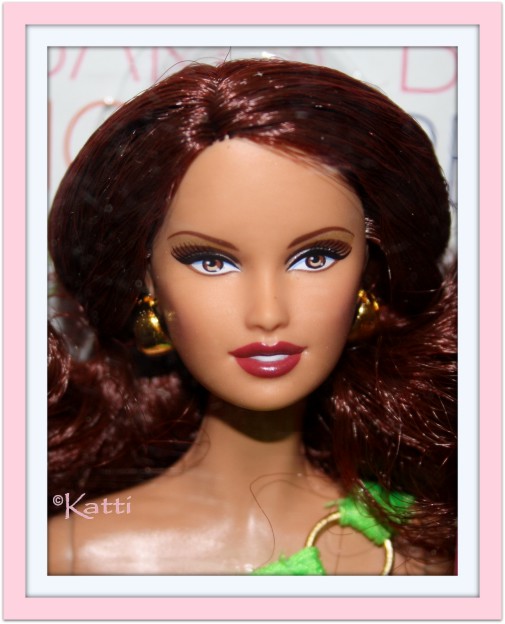 W3331 Barbie Basics Collection 003, Model No 02, 2011
Barbie

Lara faced Barbie has been made in a huge variation of skintones and hair colors. High end collector dolls and Pink Label boxed dolls. In all shapes and variations - and many of them. She is a favorite among Mattel workers and collectors and has come a long way from the GG Lara and Ana days.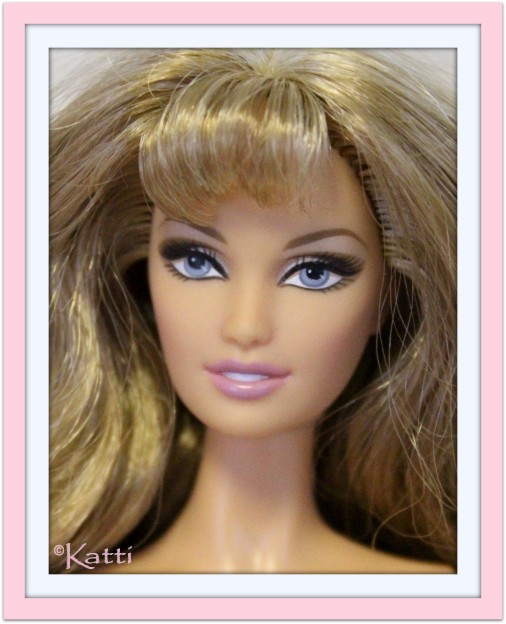 G8064 Cynthia Rowley, 2005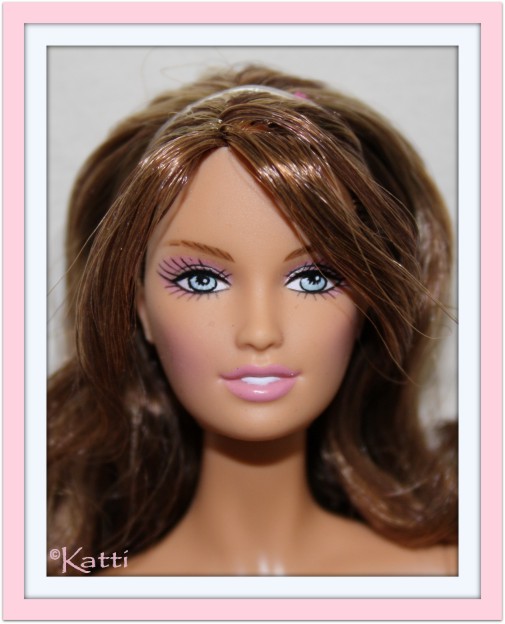 J0937 Dooney & Bourke, 2006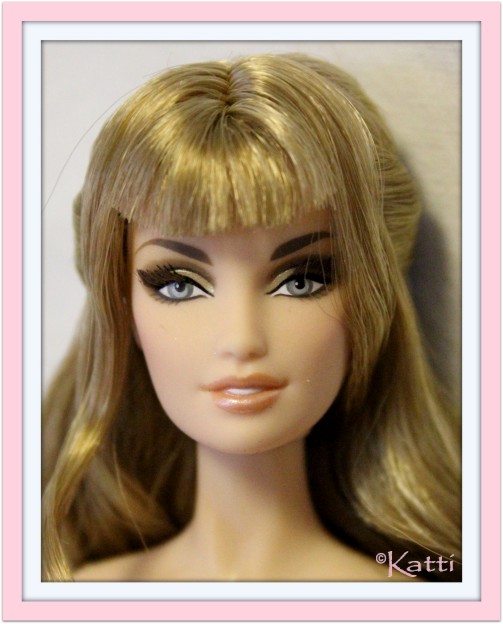 K7969 Christabelle Barbie, 2007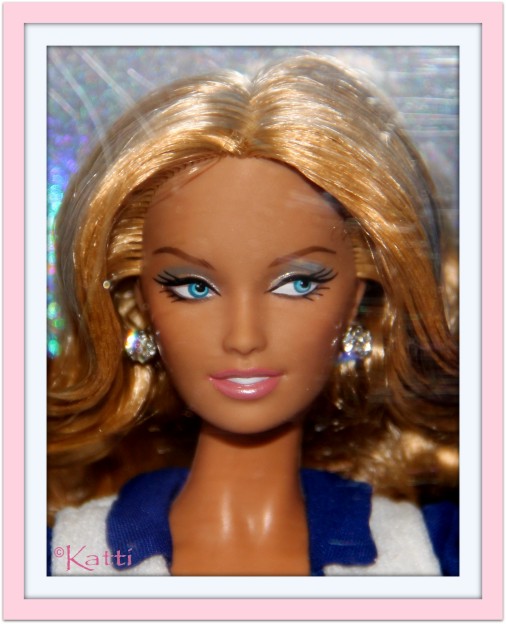 M2316 Dallas Cowboys Cheerleader, 2007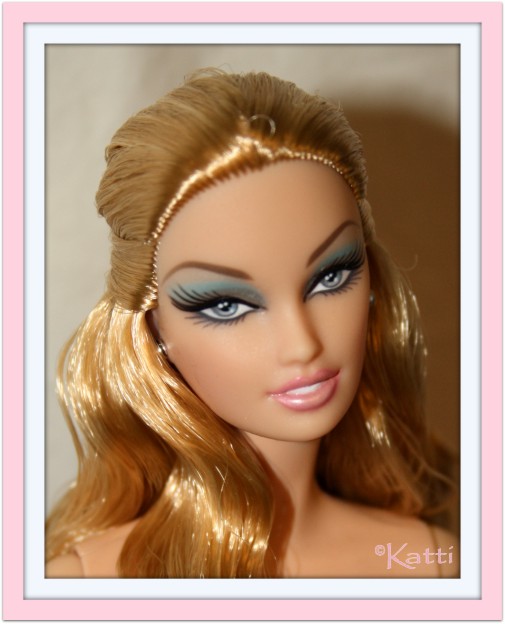 N6571 Generations of Dreams Barbie, 2009
One of the 50th Anniversary dolls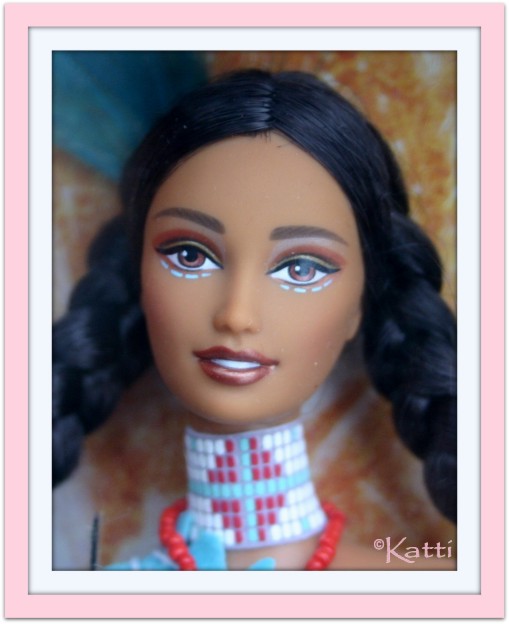 #53861 Spirit of the Water Barbie, 2002
Native Spirit Collection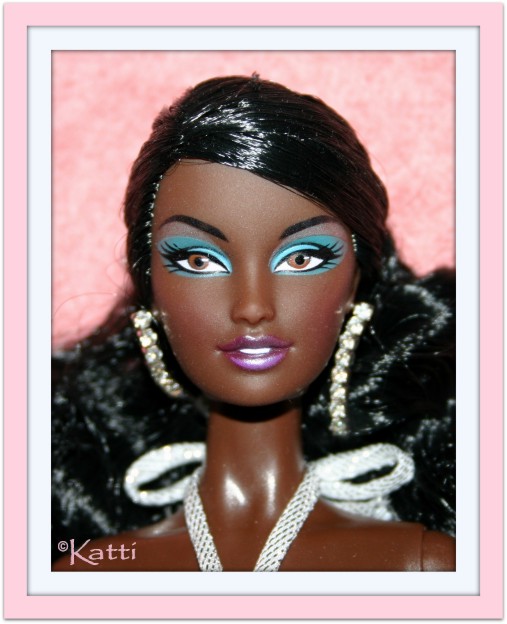 J0962 On Location: Milan, 2006

Black Canary

The DC character Black Canary was made into a Barbie doll in 2008. The versatile Lara sculpt was used for her.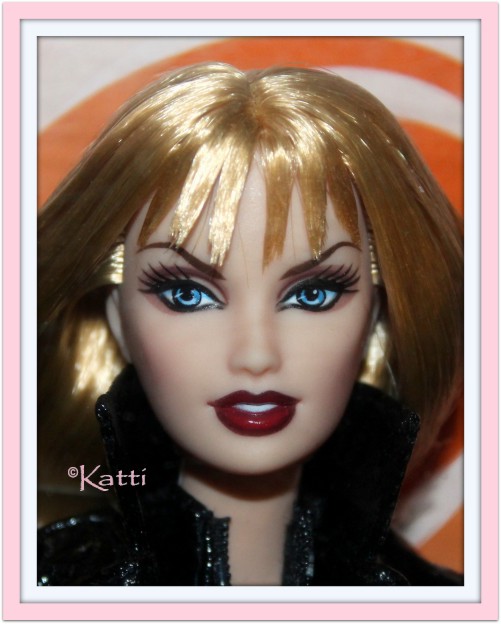 L9640 DC - Black Canary, ©2008

Twilight - Alice

Alice from the Twilight series is the hardest of them to find - and mostly sought after. She is adorable with her short hair. As all the other Twilight vampire dolls, she is really white skinned and has the Cullen clan signature topaz colored eyes.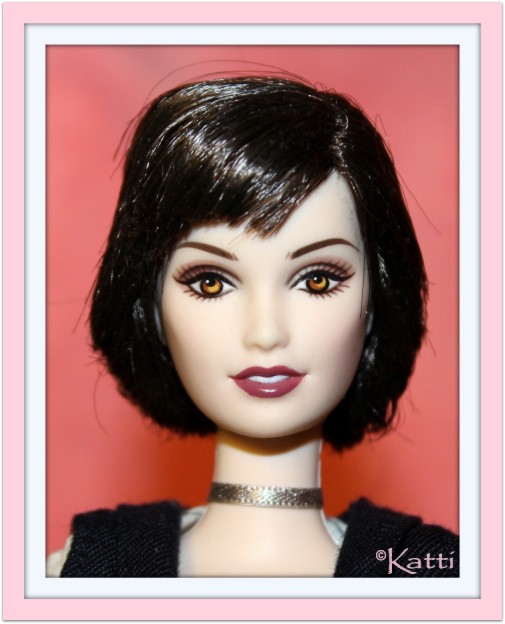 T2237 The Twilight Saga: Eclipse - Alice, 2010

Angelica

She really looks like Penčlope Cruz, painted like this. I bought her redressed (and probably rebodied) so I sadly don't have her pirate outfit. Angelica from Pirates of the Caribbean.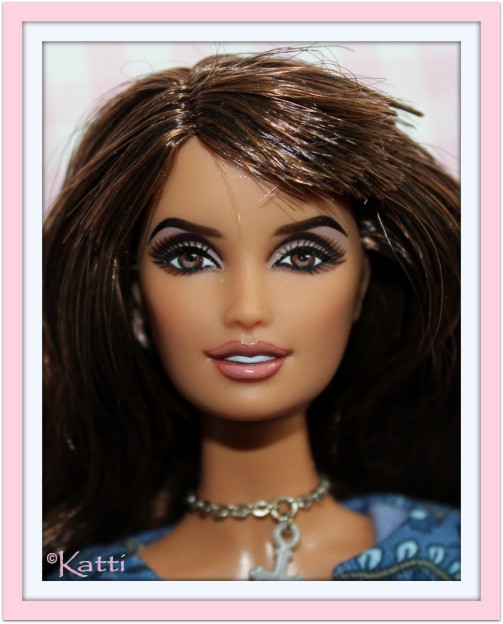 T7655 Pirates of the Caribbean: On Strangers Tides - Angelica, 2011


Katrina Kaif

One of Bollywood's most sought after actresses is Katrina Kaif. A gorgeous woman and a fantastic doll - in all versions of her. In this playline version she was made with the Lara sculpt.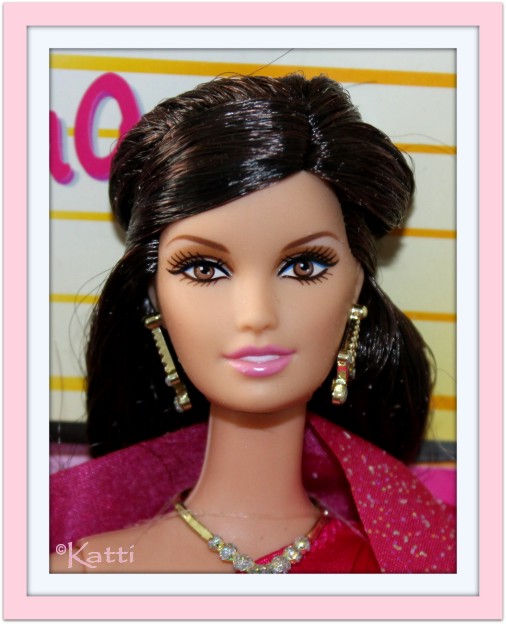 V7342 I Can Be... Movie Star - Katrina Kaif, 2010


Roberta

The Rebelde TV series got their main characters made into dolls. They were three boys and three girls, of which one is Roberta. Dulce María played the role of Roberta Alexandra Maria Pardo Rey and the doll got the face of Lara.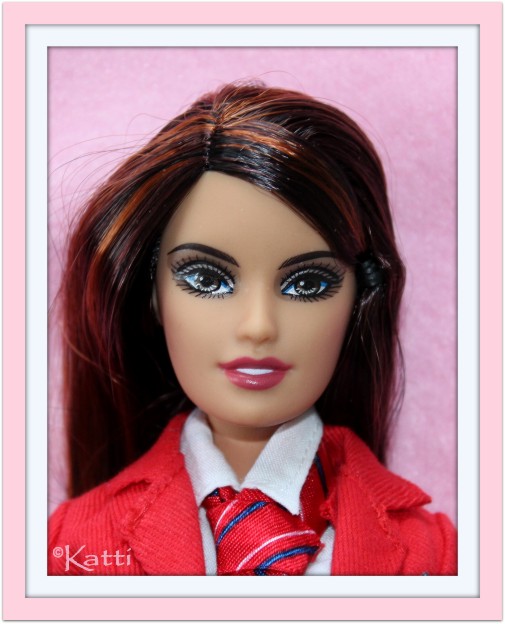 #N2756 Rebelde Roberta, 2008
Sold in twin pack with Diego

Other sets where this face can be found are way too many to mention all, but a few:
Dolls of the World: Spain, Amazonia, Italy
Cheerleader: University of Oklahoma AA