This black face is dubbed Desiree by collectors. Mattel calls it Adria. Adria, however was never produced. Mattel may use the name Adria for collector versions though, as the sculpt probably is smaller and the Desiree is a playline version of the same. This sculpt has a very nice ethnic look with a wide and toothy smile. The Fashion Fever line introduced a lot of new friends and Desiree was one of them all. Several different characters has been made with this face since she saw the day of light.
Adria/Desiree
Copyright: 2001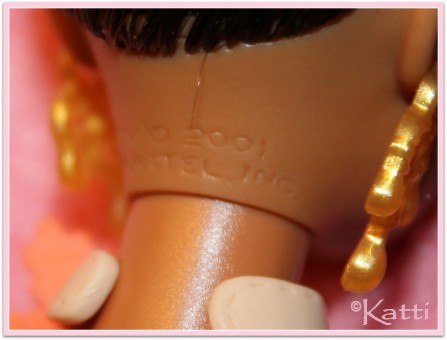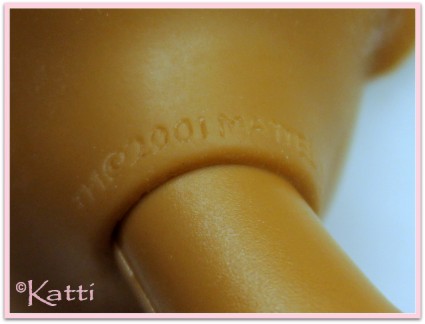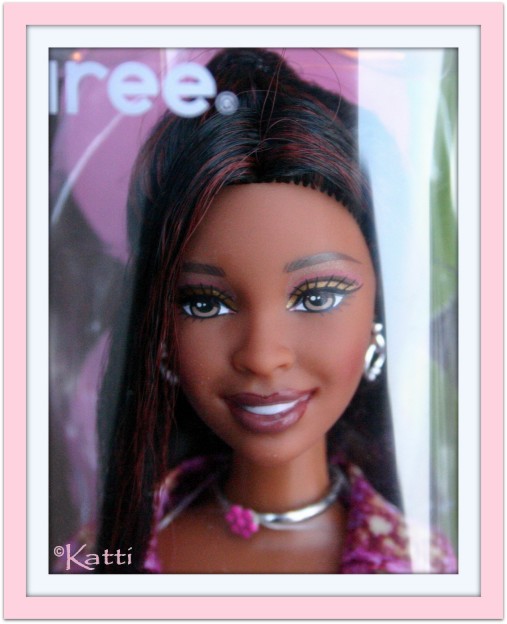 #H0923 Fashion Fever Desiree, 2004
Barbie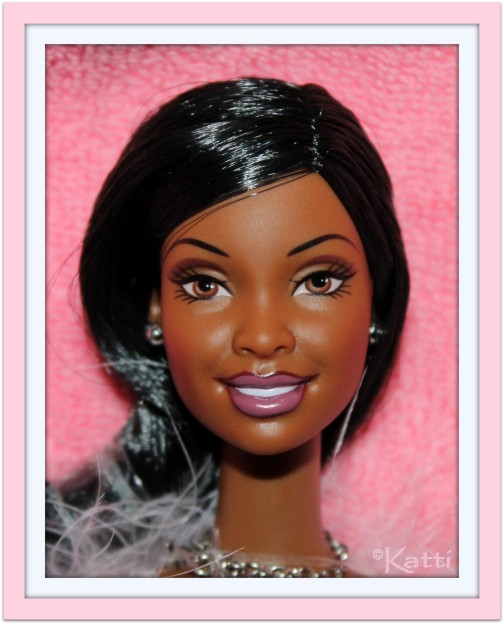 #53976 Barbie 2002 AA, 2002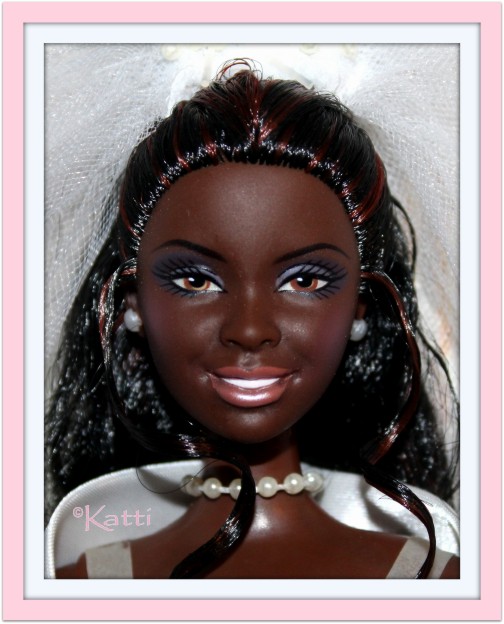 #H1706 David's Bridal - Eternal Barbie AA, 2004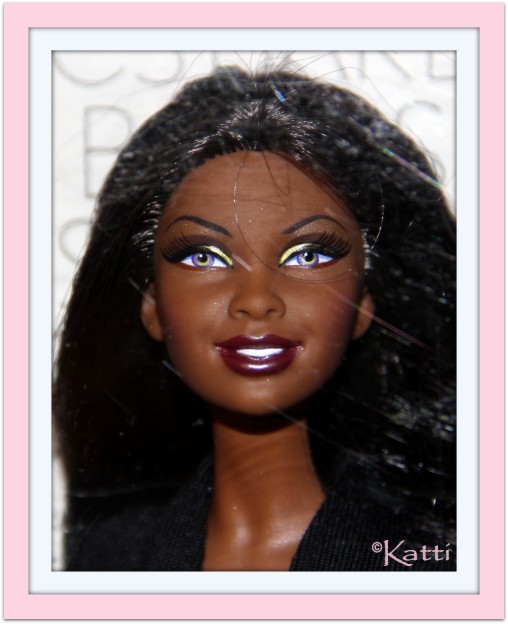 R9925 Barbie Basics Collection 001, Model No 10, 2009
Photographed through plastic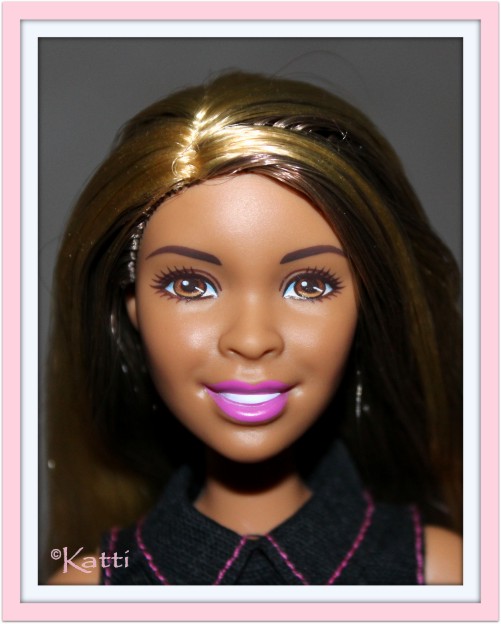 #DHL91 Mix'n Color Barbie AA, 2015

Fashionistas

This sculpt has been used for caucasian dolls in a couple of versions (as of May 2017). I am still waiting to get the blonde curly Fashionistas from 2015 that looks so much like River Song (from Doctor Who) on my hands but I do have a photo of her and Curvy doll from 2017 to show you.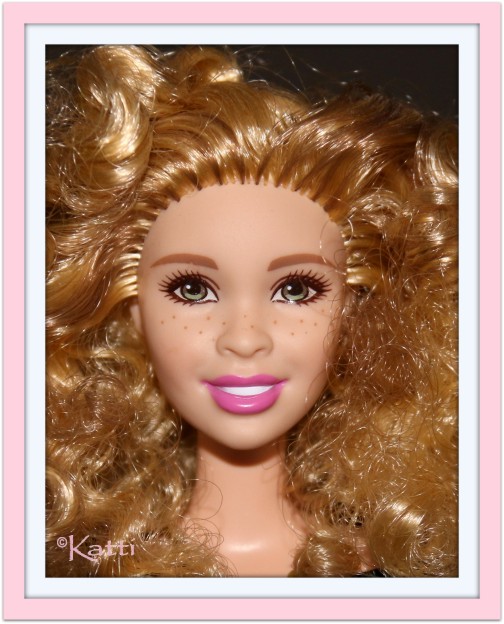 #CJY45 Fashionistas Barbie, 2014
Doll belongs to Eva HylÚn
Barbie misc

Miscellaneous Barbie dolls, not Fashionistas.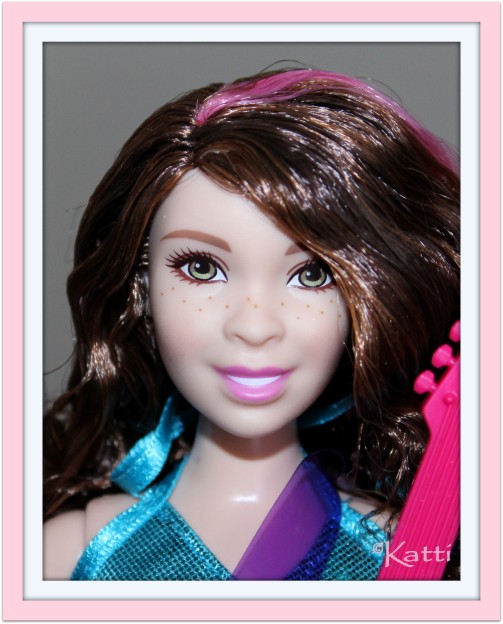 #DVF52 I Can Be a Popstar Barbie (Curvy), 2016

Happy Family Grandma

Midge suddenly turned AA and a bigger family. AA Midge's mother was made with the Desiree face, painted with aging lines. Her hair is rooted in black and grey and cut in a short style. There were two versions released of her.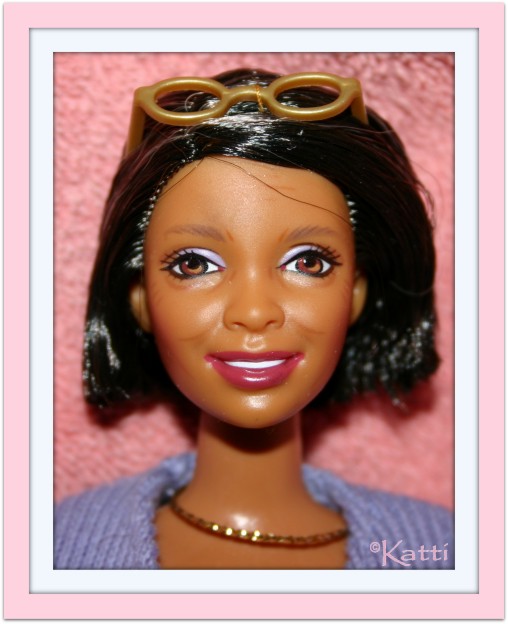 #B8344 Happy Family Neighborhood - Grandma, 2003
Happy Birthday (Nikki)
Fashionistas Artsy

When the Fashionistas was introduced they didn't have names, they were all called an adjective of sorts, Artsy was the black girl and she had Desiree's face. Most of these dolls sadly suffer from BHS (Big Head Syndrome). The dolls had a new body type with hard limbs and articulation. Some of the first types had a Swapping Head torso, as in, the head sat on a torso you snapped off the body with a button in the back. That way you could change styles on any given doll in the series.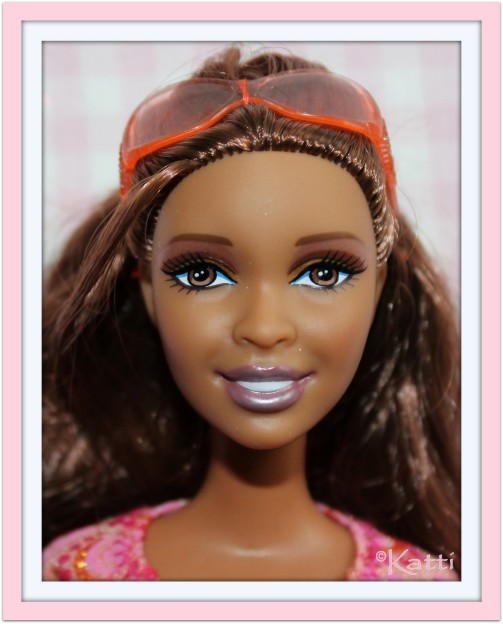 R9883 Fashionistas Artsy, 100+ Poses,
(Wave 2)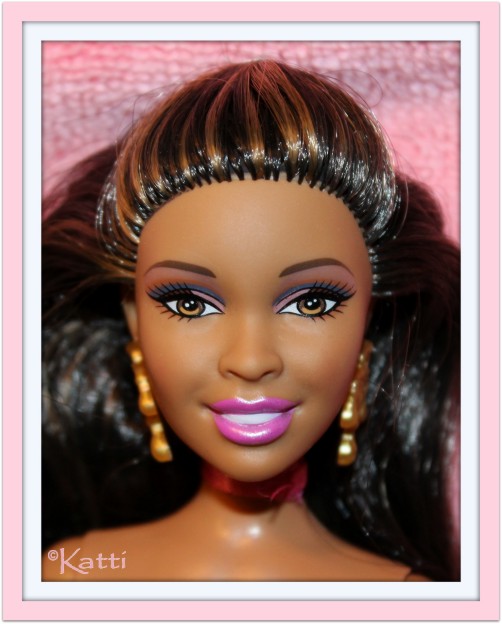 V7146 Fashionistas Artsy, 2010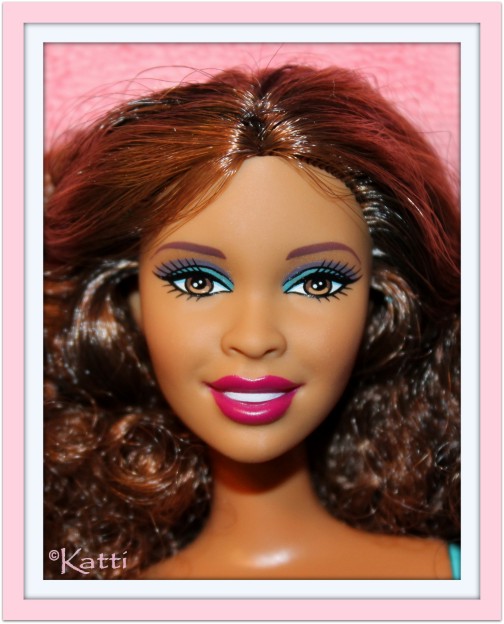 V7150 Fashionistas Artsy, 2010
Swapping Styles Head
Nikki
In 2012 the Fashionistas got their own names and Nikki is the new black girl. She still looks the same as Artsy but with her own name she has an identity and is not just another nonamebarbie. Her eyes are the same stickers as Artsy had, so no big difference there.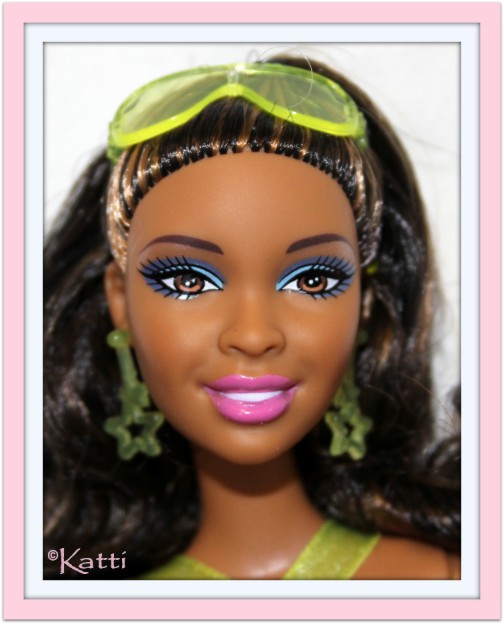 W3899 Fashionistas Nikki, 2011
(musical purse)
Taylor
The High School Musical Taylor was made with the Desiree face as well. She came on a shorter, teen body (the Olsen twins').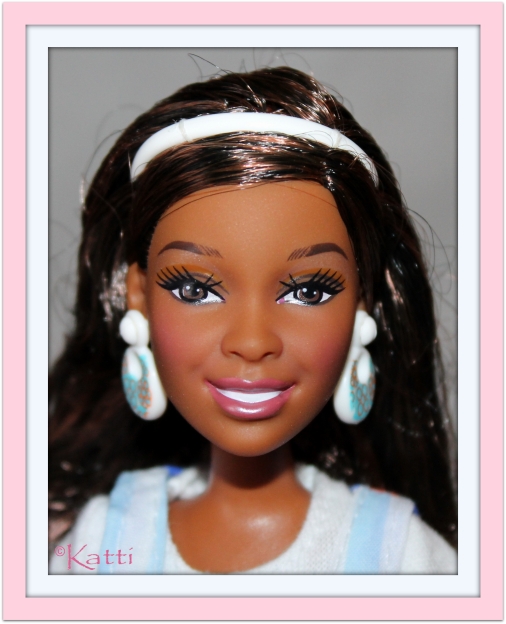 High School Musical 3 - Summertime Taylor
Examples of other sets where this face can be found:
Nikki dolls after 2011
Barbie Basics Model No 10
Cheerleaders: Auburn University AA