The goddess sculpt was first seen in the Mackie doll Fantasy Goddess of Africa. A gorgeous doll in a dark skin tone, with the fantasy part being the Mackie-over-the-top embellishments in pearls and embroideries. The black Angel of Peace was released the same year, so this face went by that name too a while ('angel') but 'goddess' is the name everyone uses today. The goddess face is yet another ethnic face that is adaptable to just about any color of skin even if it initially was a black face. So many dolls have been made with this to this date. It is one of my personal favorite sculpts. I don't have any of the original dolls so all the ones I have will have to represent it :)
Now to the date... This should by all rules ever known, say 1998, but it does look like 1993? Bad stamp.
Goddess
Copyright: 1998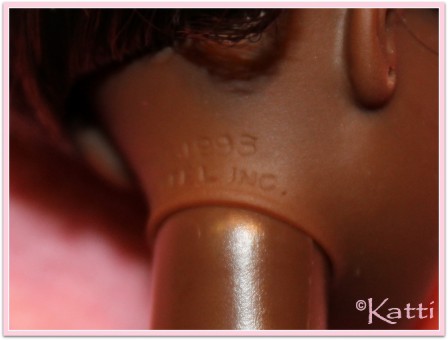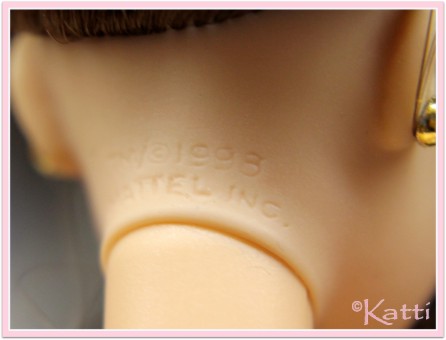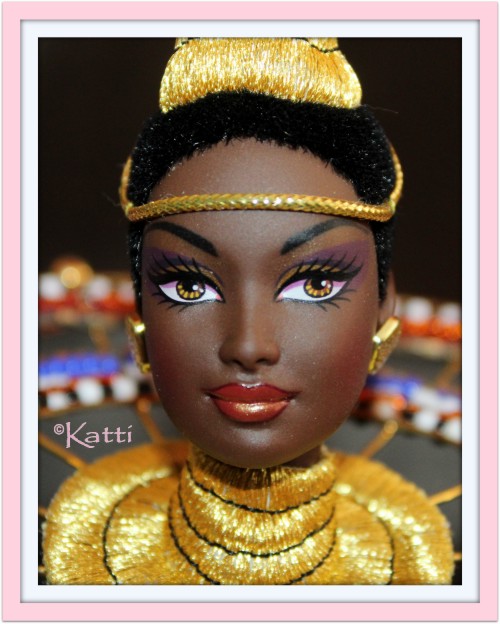 22044 Fantasy Goddess of Africa, 1999
International Beauty Collection by Bob Mackie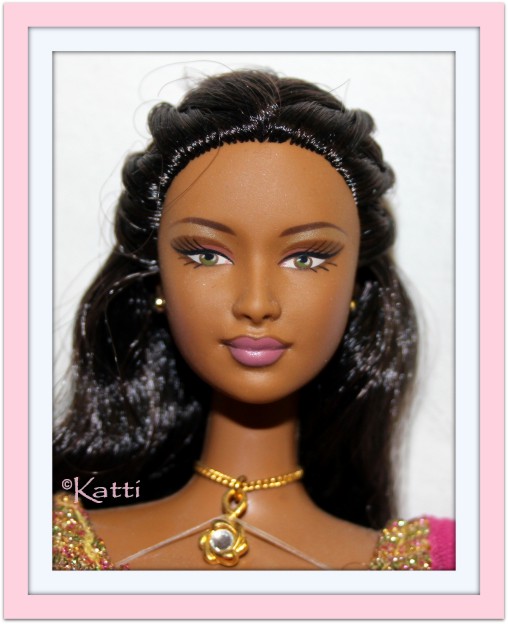 #53842 Grand Entrance Barbie AA, 2001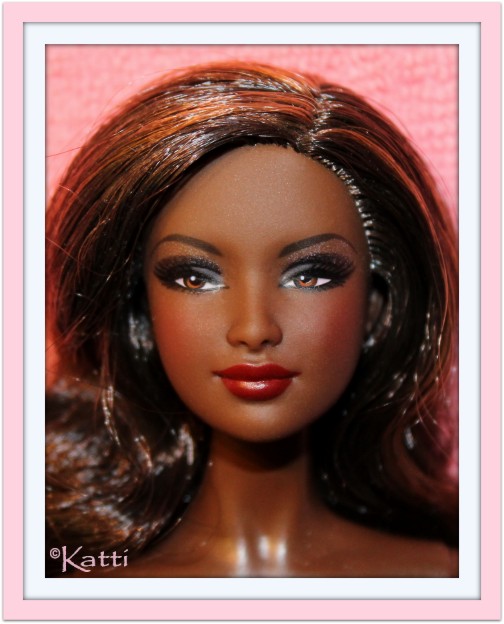 L4103 Go Red for Women Barbie, 2006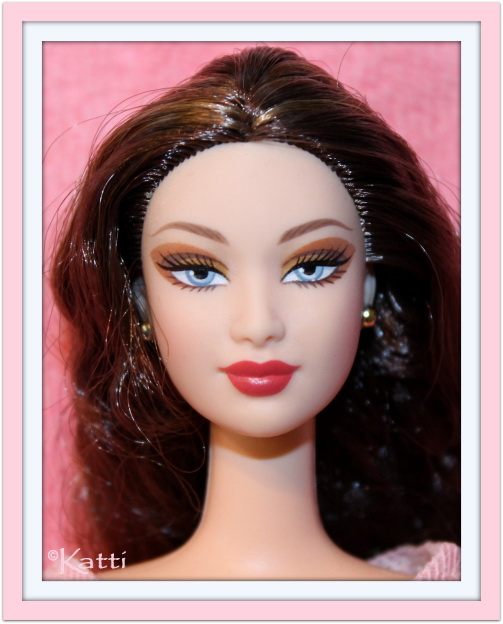 Goddess of Wisdom


Basics Model No 04

The Basics Model No 04 has been part of all the collections, spare the Target Red. She has had all shades and colors, from darkest black in first series, to a pale redhead in the second, via an Eastern Oriental girl in the metal jeans collection.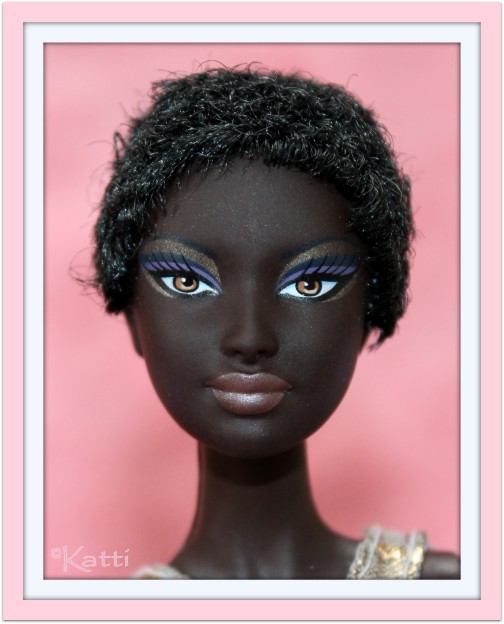 R9927 Barbie Basics, Collection 001, Model 001, 2008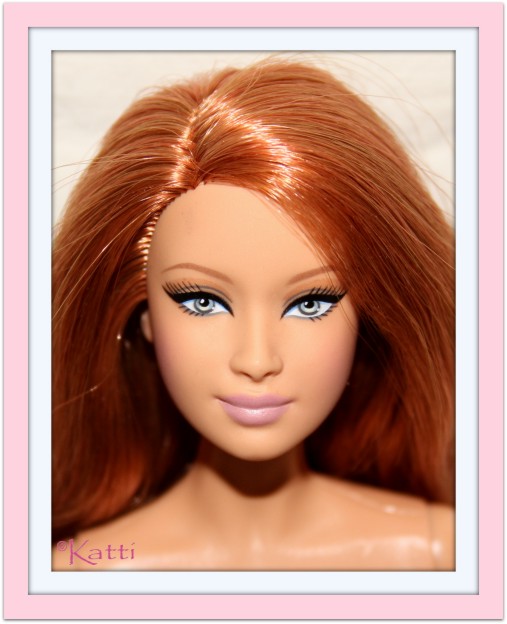 Barbie Basics Collection 002, Model No 04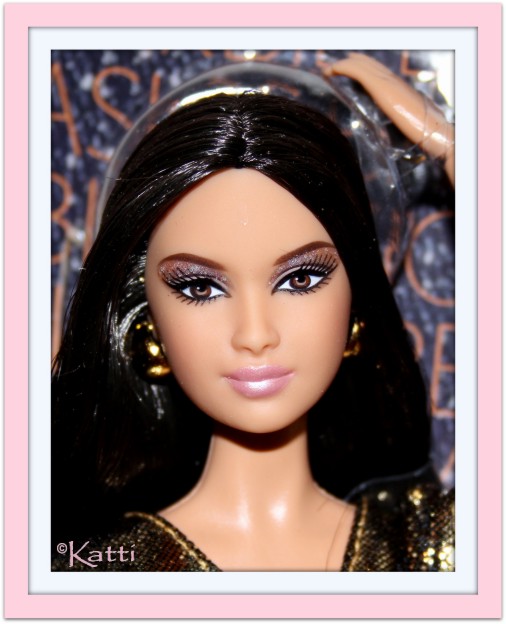 Barbie Basics, Collection 002.5 - Model No 04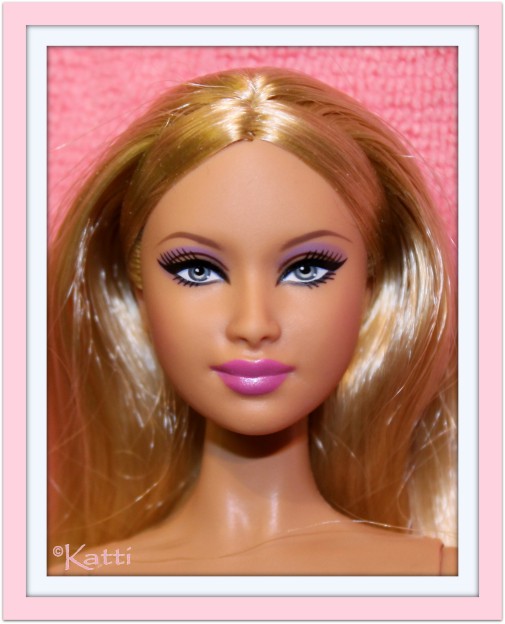 W3328 Barbie Basics Collection 003, Model No 04,2010
Christie/Barbie AA

This girl is a bit of a puzzle. Some sites, like Mattel's own, said she is Christie, while the boxes have no name. I so badly want her to be Christie so she will be named that.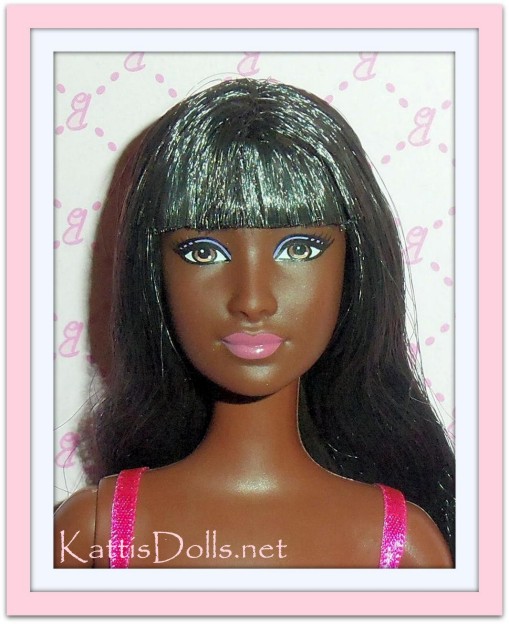 #CJY44 noname Fashionistas, 2014
Doll belongs to/photo taken by and used by permission from Stacy Saez
Fashionistas

2015 gave us the beginning of a huge variety of Fashionistas dolls, all called Barbie. They had different skin tones and hair colors and every sculpt you could imagine, as well as some new ones.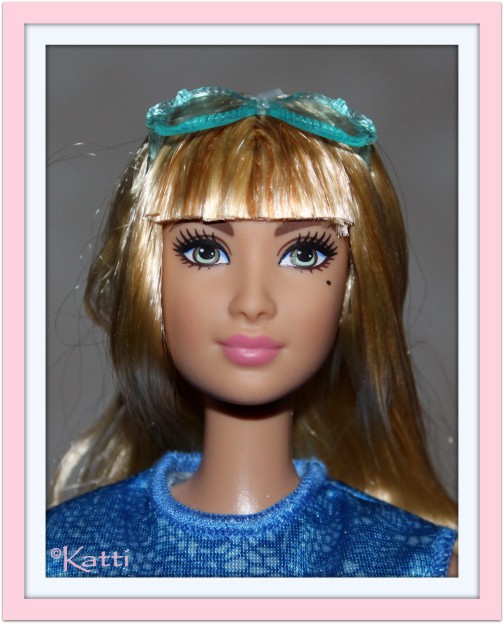 DTF06 Fashionistas 43, Lacey Blue (Tall), 2015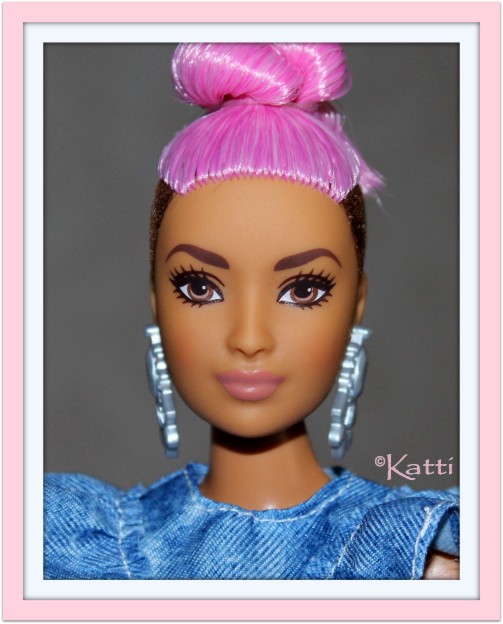 FJF55 Fashionistas 95, Blue Jean Queen (Curvy), 2017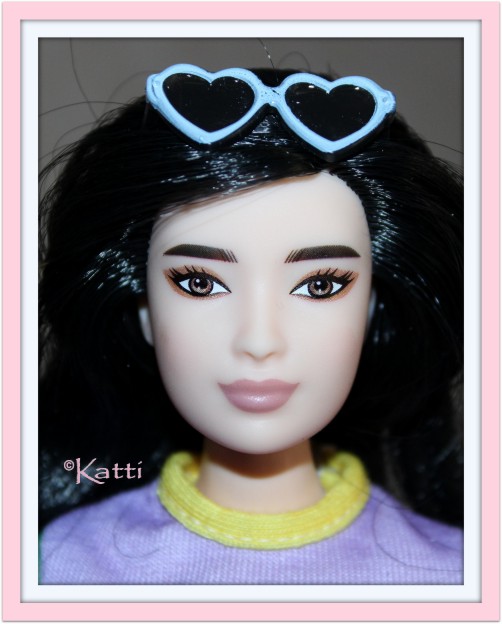 FXL60 Fashionistas 127, Fashionistas (Curvy), 2018
Native American Indian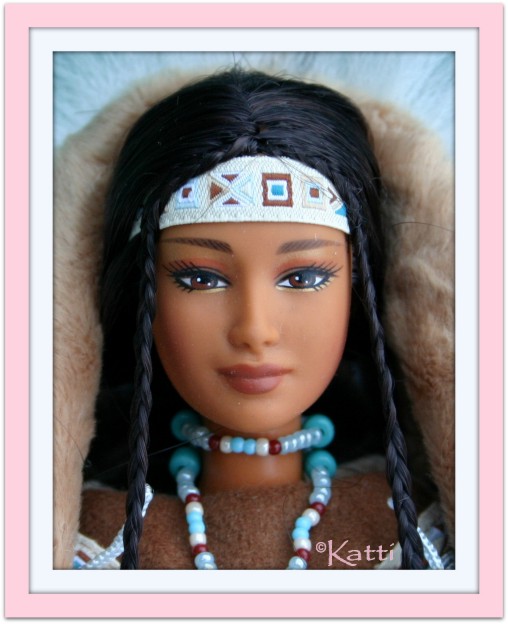 #50707 Spirit of the Earth, 2000
Native Spirit Collection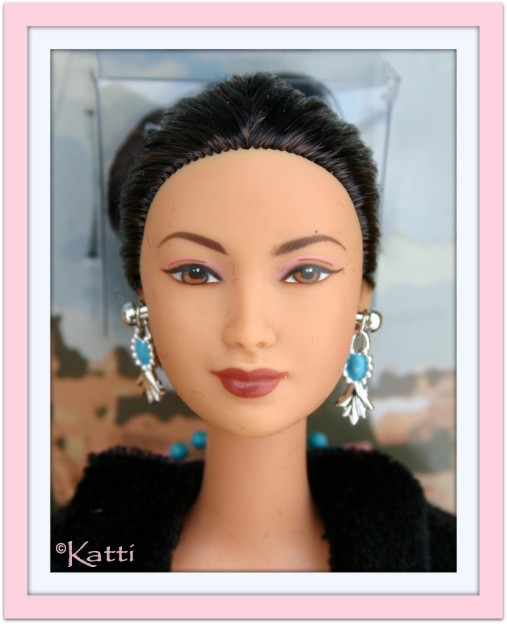 B8956 Princess of the Navajo Barbie, 2003
Dolls of the World - Princess Collection
I think it's dusty on the plains where she lives
Yuming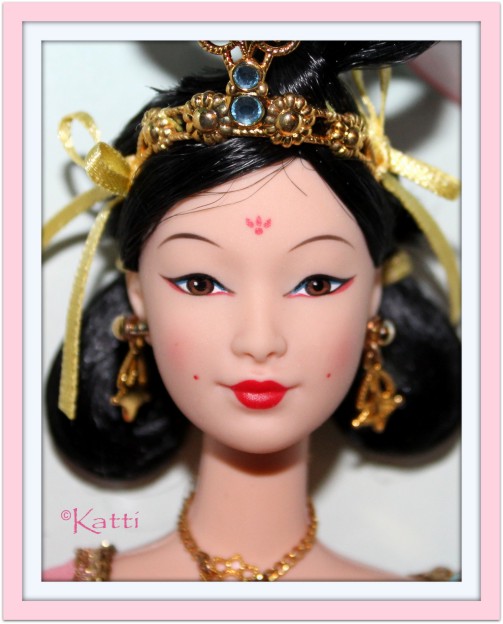 25792 Barbie Style By Yuming, ©1999
nn Asian girl

Shanghai Barbie's Friend, 2005
Sold in Shanghai
Photographed through box plastic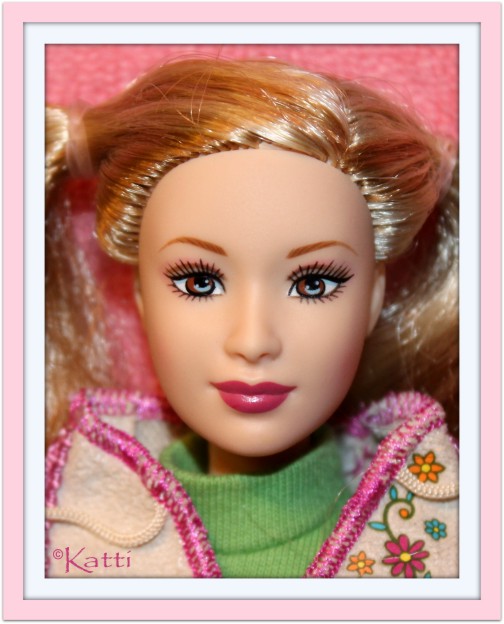 Benetton Moscow
Gillian

One of all the new characters in the Fashion Fever line was Gillian. A redhead with freckles. She is, I think, the only Gillian ever made. Many collectors don't care about the names but only collect the dolls for their faces, or their clothes or for any other reason. I, however love them for their own and in some cases, unique names. Old face, new character. Old character, new face. Whichever occurs :) But actually, there aren't many Goddess dolls among the Fashion Fever dolls. If any other than Gillian.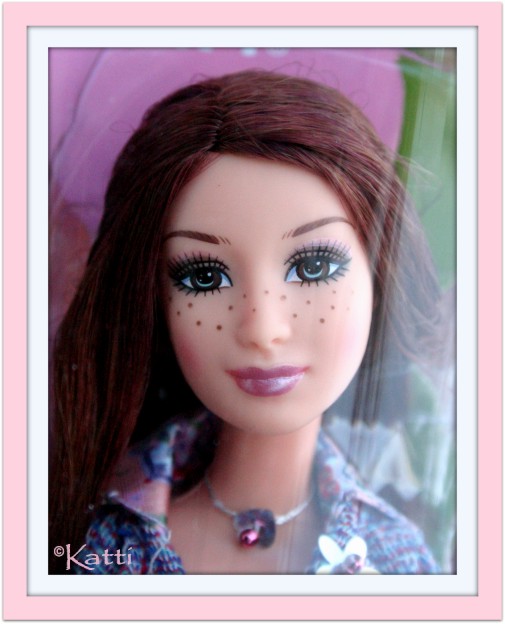 H0922 Fashion Fever Gillian, 2004
Photographed through box plastic
Edeline

12 Dancing Princesses, the never ending sisters set ;) Edeline was a gorgeous redhead with a slightly tanned complexion, a bit contradictionary. Edeline, with the face of a Goddess, is of course one of my favorites of the sisters. Gotta love that red hair!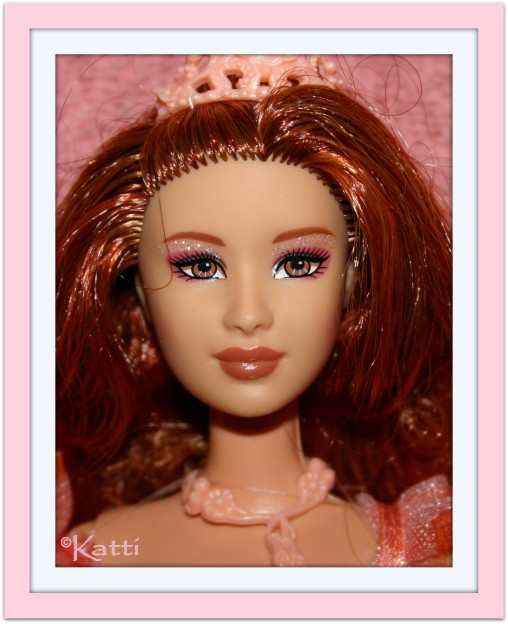 J8904 12 Dancing Princesses - Edeline, 2005
Katniss

The first version of The Hunger Games, Katniss Everdeen doll was made with the goddess face. This is one of those love-or-hate dolls. Most thinks she is "meh*, but take her out of those clothes and give her a dressup. Wowsa. She is beautiful.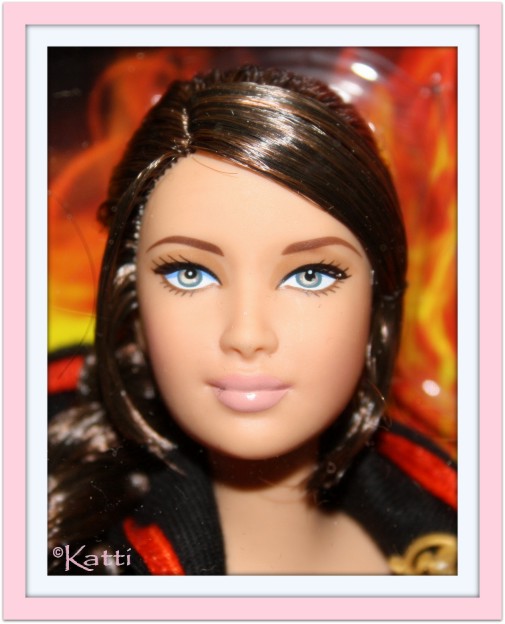 W3320 The Hunger Games - Katniss, 2011
Photographed through box plastic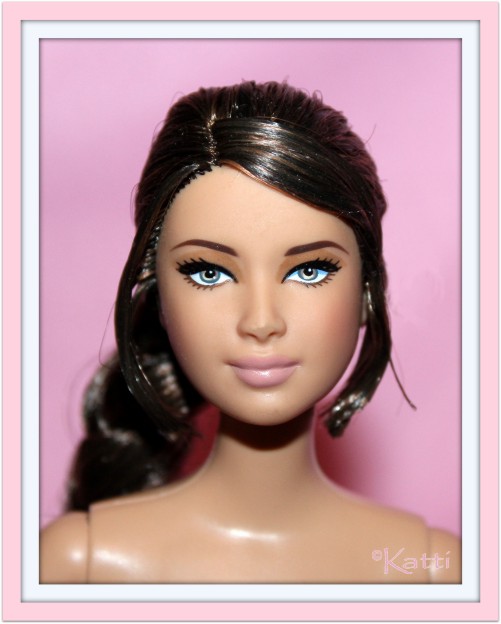 She has a smudge on her nose, poor thing
Vitamin C

Vitamin C, well ain't she? Introduced as a Pop Singing Sensation, Vitamin C enters the doll world. Rooted with her bright lemon yellow hair and with blue eyes she is a delight. Even with that bright and impossible hair color, she is popular among collectors.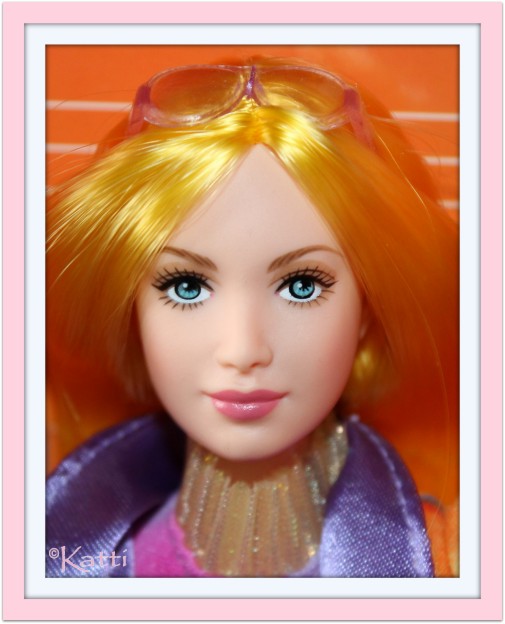 #28370 Vitamin C - Pop Singing Sensation, 2000
Examples of other sets where this face can be seen:
Dolls of the World: NW Coast Native American, India, Philippines
DotW Princess Collection: India, Incas, the Nile, Cambodia, Ancient Greece, Ancient Mexico, Pacific Islands
Cheerleader: University of Tennessee AA