Barbie got refreshed when the MOD era entered the world. The teenager was born. Barbie followed the times and got a fresh new look, with a narrow face and a pouty mouth. I learned years and years ago that this mold was copyrighted 1966, same year as the body changed, with the twist waist. However.... When the 1 Modern Circle dolls appeared, the stamp in the back of Melody's neck clearly said 1962! Why that is the case I wonder. Someone misread an old stamp and gave Melody the wrong one? This face was mainly used for Barbie during the MOD era, circa 1967 to 1976 but there has been a few friends made with it as well.
Twist'n Turn/Barbie MOD
Copyright: 1962/1966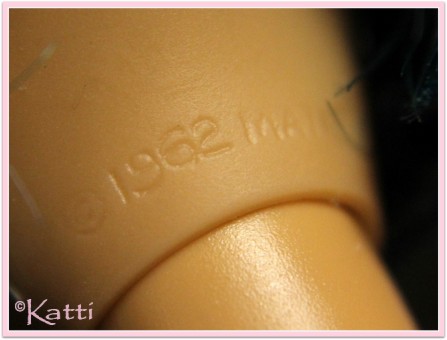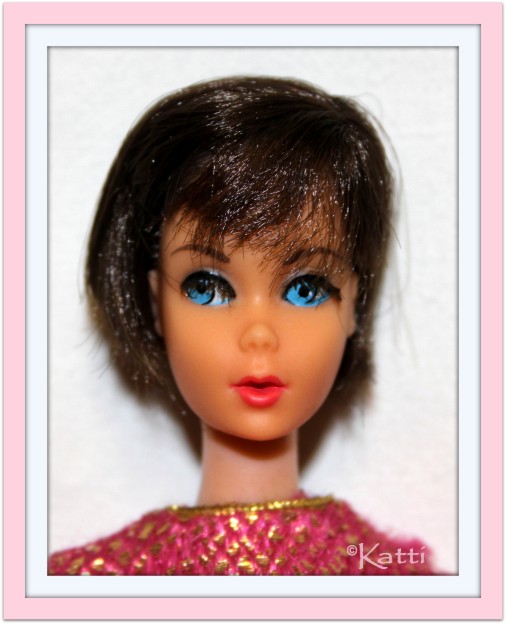 Hair Fair Barbie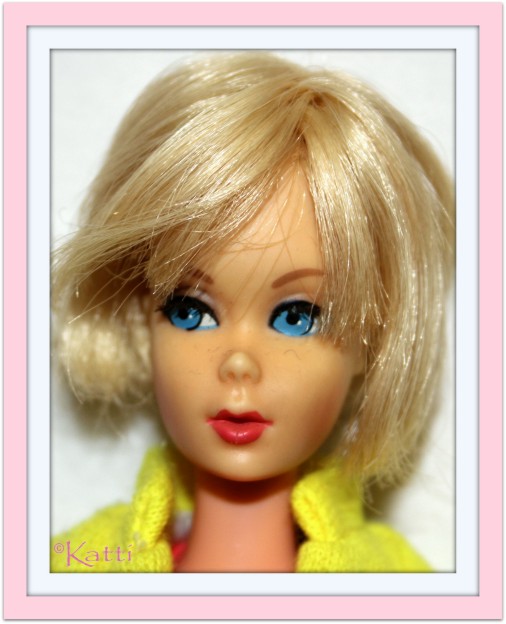 Hair Fair Barbie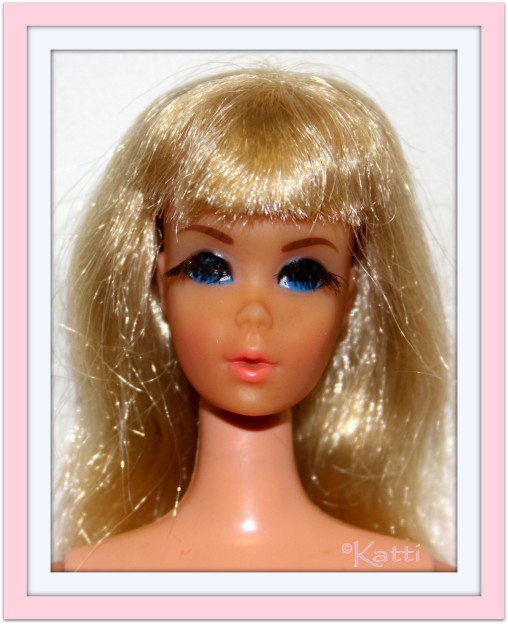 Living Barbie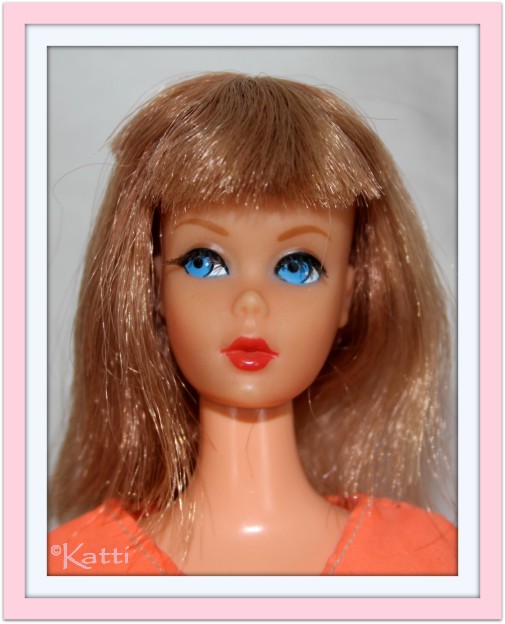 Living Barbie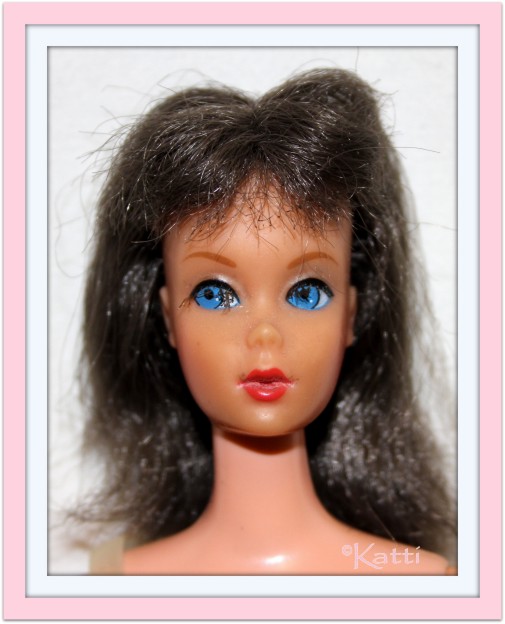 Living Barbie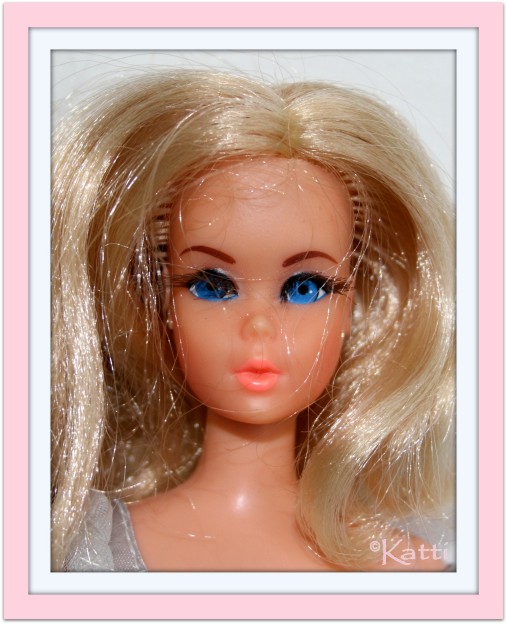 Walk Lively Barbie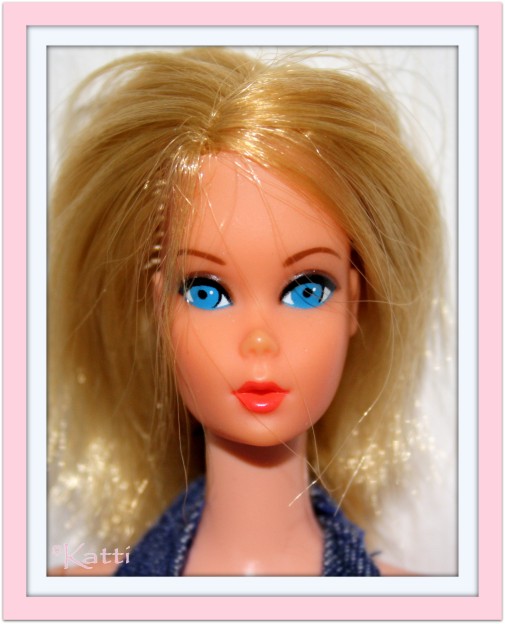 Busy Barbie
(on Standard body)
Jamie

The first friend of Barbie's that got to use this sculpt, was Jamie. Walking Jamie, sold at Sears in the US. Jamie had brown eyes - vs Barbie's baby blues - and rooted eyelashes. Jamie's hair was styled with a flip and she had blonde, brown or titian hair.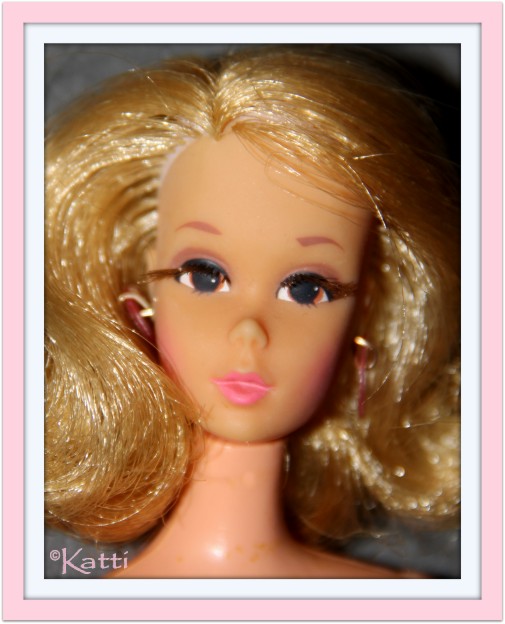 Walking Jamie

Walking Jamie
Melody

The tiny nose is slightly different on these girls, less pointy - or maybe that is just the light. Four dolls with classic sculpts was released in two series in the 90's. Melody was made with the MOD face of Barbie's. Melody was a chic girl with blue or sea blue hair. She had purple/lavender eyes and freckles. Melody is production assistant of the firm.
These dolls comes with hard plastic bodies with jointed chochop arms and likewise jointed high-heel legs.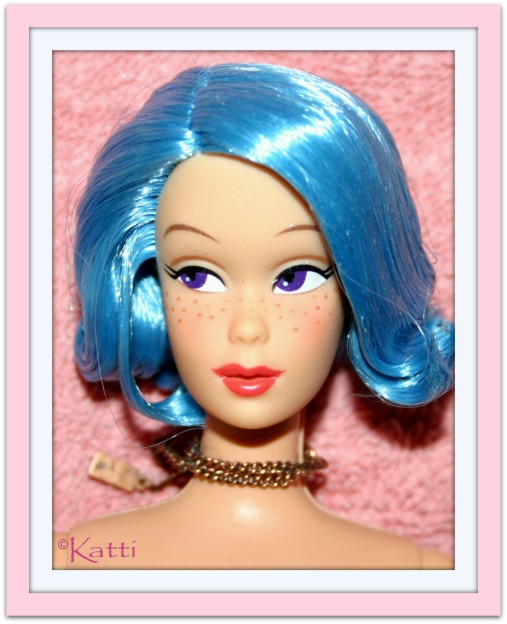 #B2525 1 Modern Circle Melody, 2002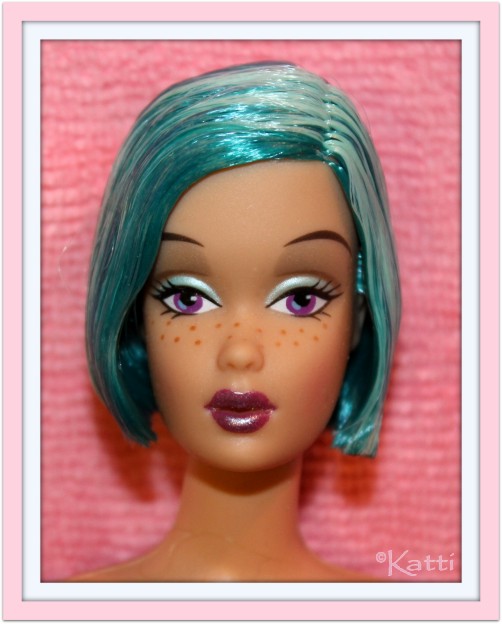 1 Modern Circle Melody
Barbie

The Spring Break 1961 Convention in Fort Lauderdale in 2011 had a gift set with a Barbie and Ken sculpted from the MOD era dolls. Dressed for a 1961 prom, they looked the part of the old and cute couple, with an update. There were two Platinum Label editions, one AA and one caucasian, both made with the same dolls.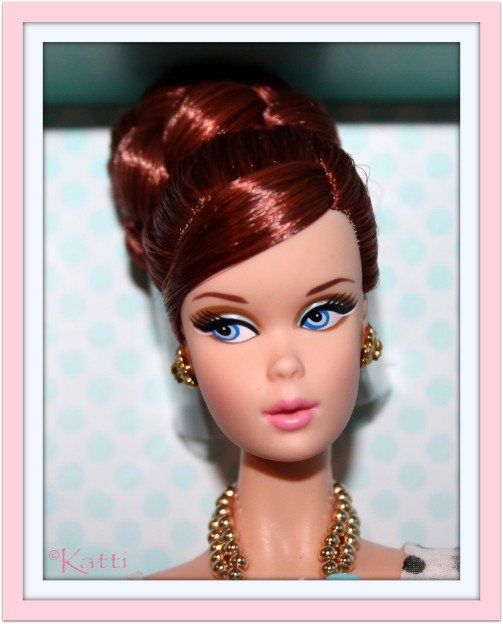 #T7945 Spring Break 1961 Barbie, 2011
2011 Fort Lauderdale Convention Doll, gift set with Ken
doll belongs to Carin R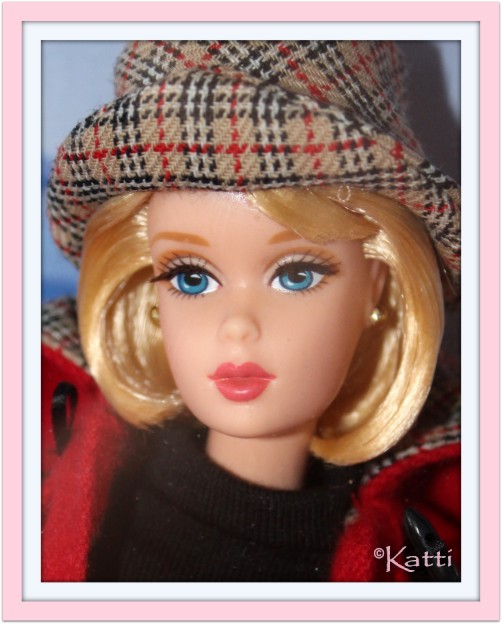 #24961 Burberry Blue Label Barbie, c1999
NoName Barbie

The Pop Life dolls was a retro group of girls and boy released in 2010. THey had pivotal bodies and the caucasian Barbie and the AA doll (probably a Barbie as she was given no other name) weas made with the 1962 TnT sculpt. Many collectors have made their own versions of AA TnTs by dipping them in color baths etc, but this is the first true AA Barbie with this sculpt. So chic. So MOD. So cool.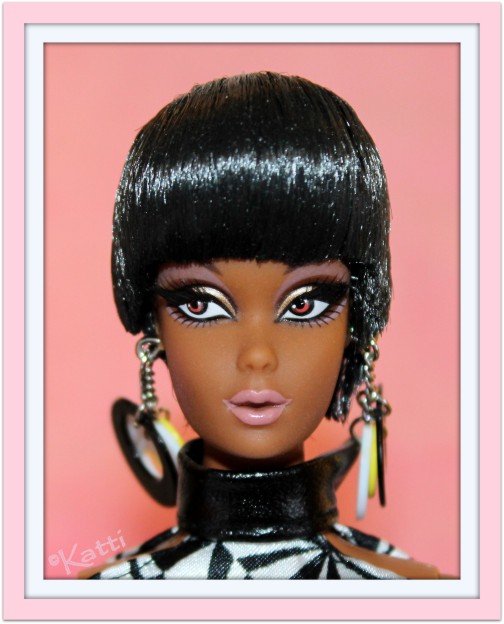 #N6598 Pop Life doll, 2009
As many other Barbie dolls following, there has been clones made by other companies. I have no clue as to who made these, or what they are named but they are manufactured in Hong Kong. Cheap, hollow plastic with dry hair.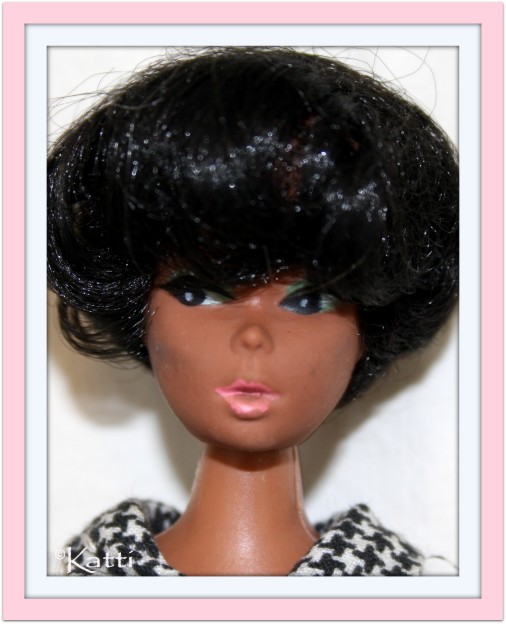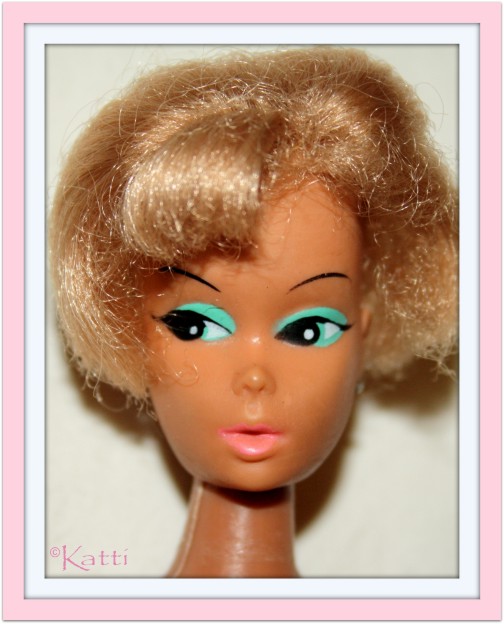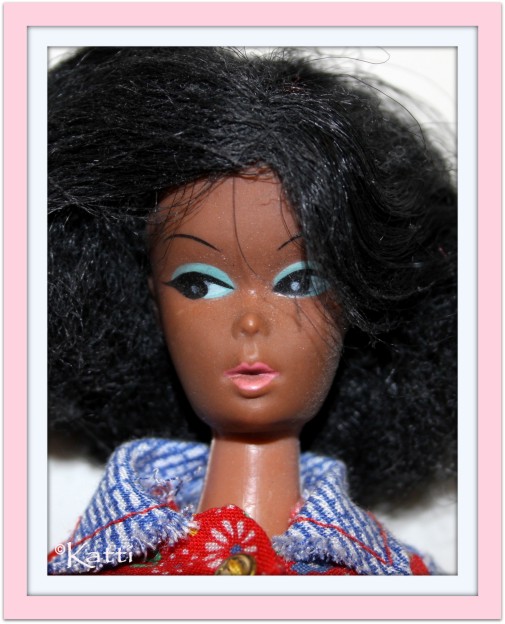 Other sets where this face can be seen:
MOD era Barbie dolls, up to the SuperStar. Reproduction MOD Barbie dolls.