Barbie's first BFF, Midge came along in the mid '60s. She has been there through thick and thin over the years and never wavered in her friendship, although she did disappear a while in the late 60's and lateron in '90s as she got married. Somehow she lost Alan and their kids as she reappeared again in the Dreamhouse animated series without any of them. Interesting enough, both of her reappearances into the Barbie World of Pink were made with the Steffie sculpt. Midge has seen a few face changes from her first oogly eyed sculpt, that people either love or hate.
Midge
Copyright: 1958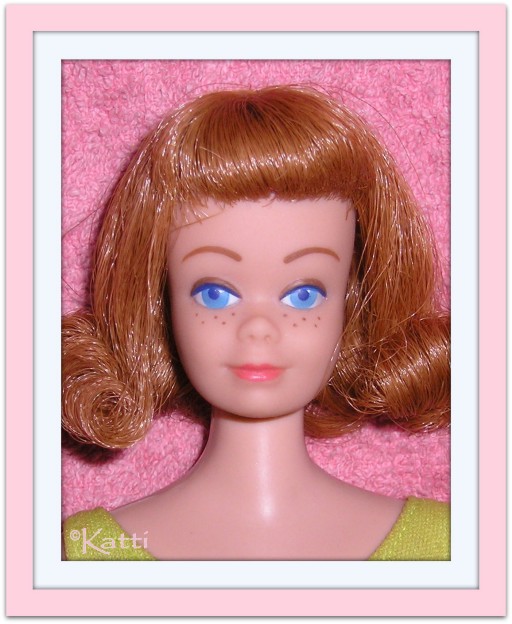 Midge SL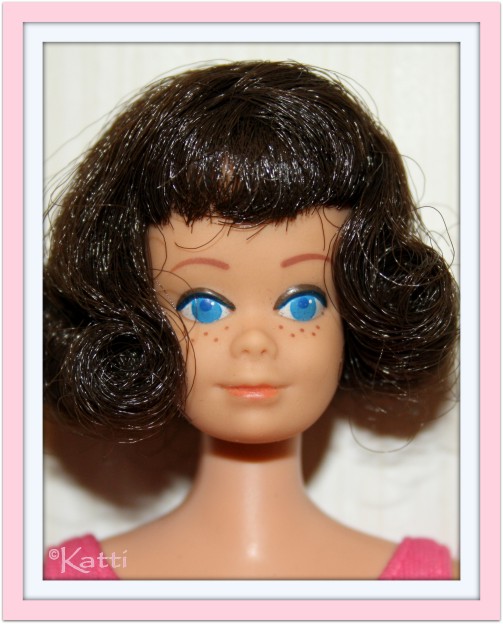 Midge SL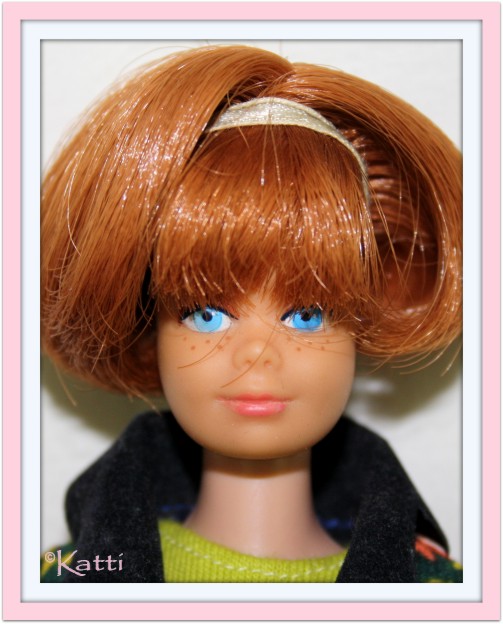 Midge BL
Midge, Wigs Wardrobe
Copyright:

Just as Barbie, Midge got a head sculpt with molded hair and some wigs. This head was only sold separate so you had to give up another doll to give her a body.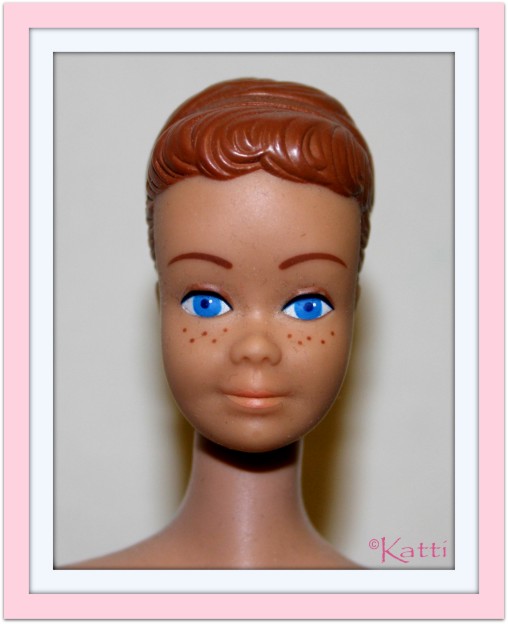 Midge, Wigs Wardrobe
Sorry about the dust... Just using old snapshots.

Midge, Japanese
Copyright:

The Japanese version of a molded hair Mige looked way different than the one we are used to see with her dark brown eyes and brown molded hair. She also has a wider chin than the Wigs Wardrobe head.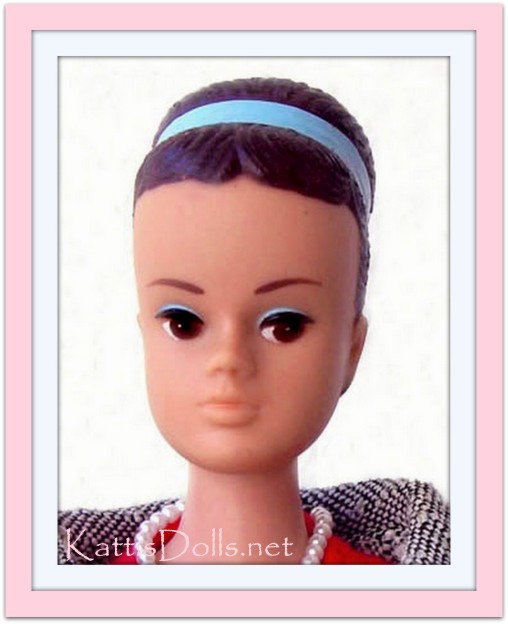 New Midge (Japanese)
Doll belongs to/photo taken by and used by permission from Gerry Borg

Steffie
Copyright: 1971

For a few releases in the late '80s Midge was seen with the Steffie sculpt. This is also the face she had when she came back in 2013.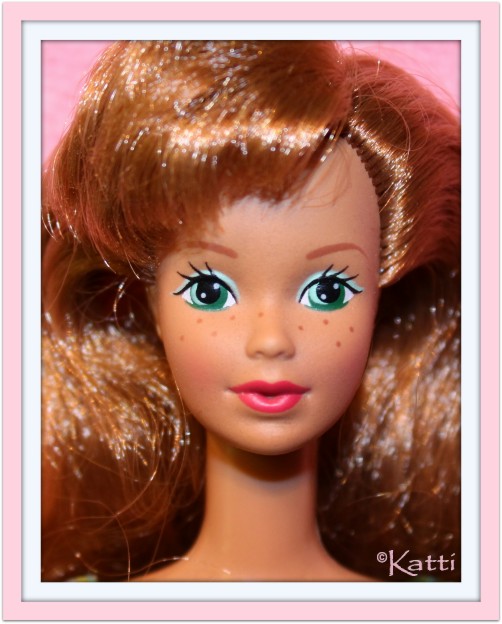 California (Dream) Midge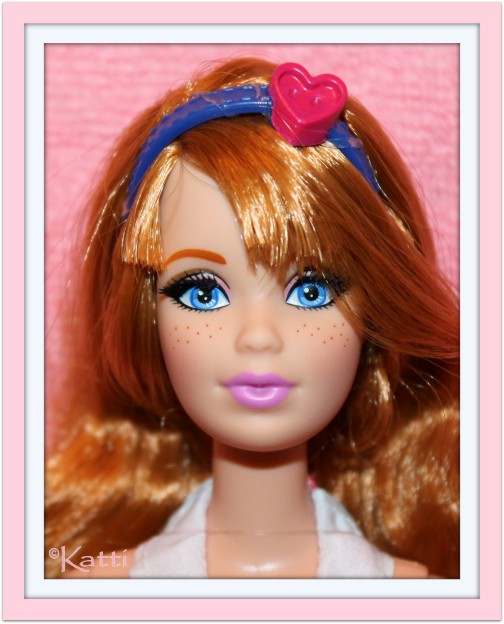 DreamHouse Midge

Diva
Copyright: 1985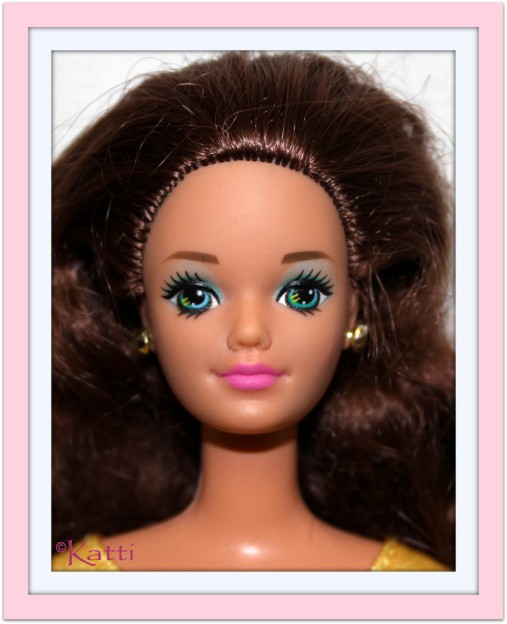 Sea Holiday Midge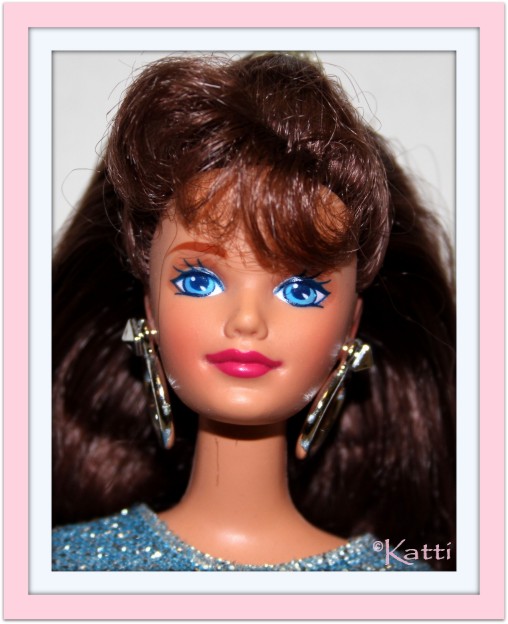 Dance Moves Midge
(European release)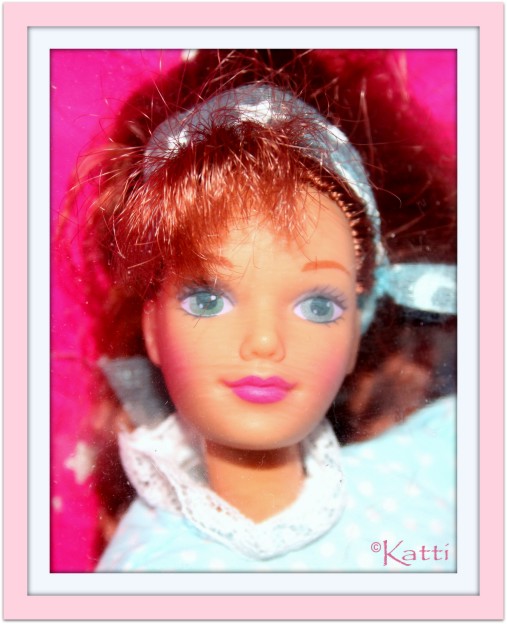 Slumber Party Midge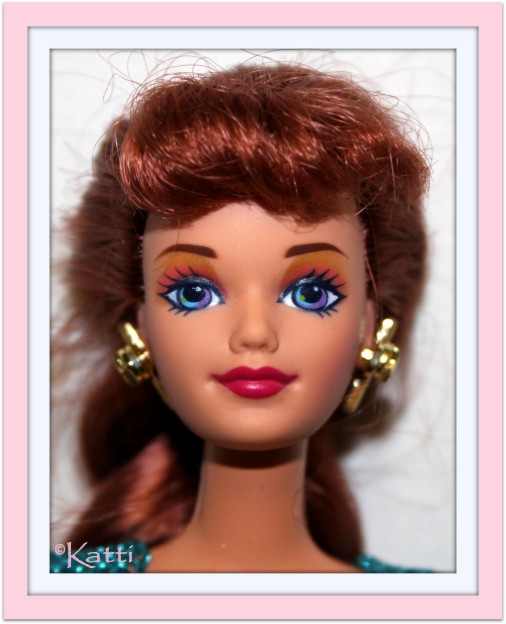 Jewel Hair Mermaid Midge
~~~~~~~~~~~~~~~~~~~~~~
The Happy Family Midge, is the married, suburban mommy Midge.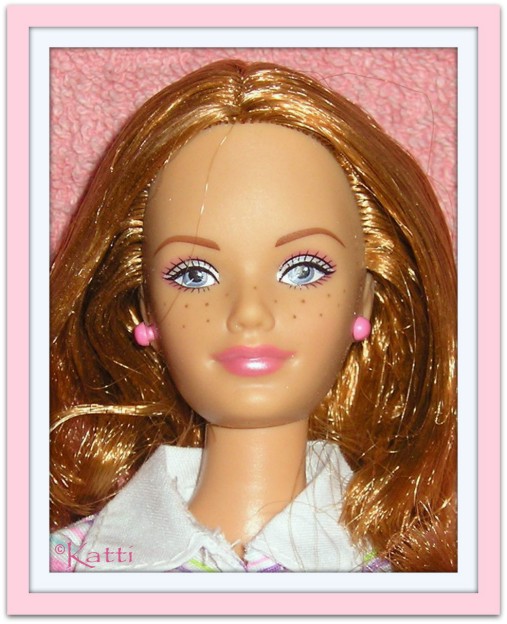 Happy Family Neighborhood - Midge & Nikki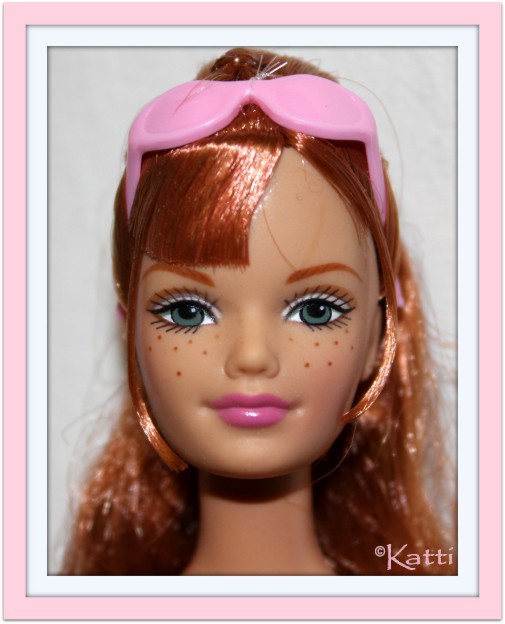 Happy Family Neighborhood - Hometown Fair Midge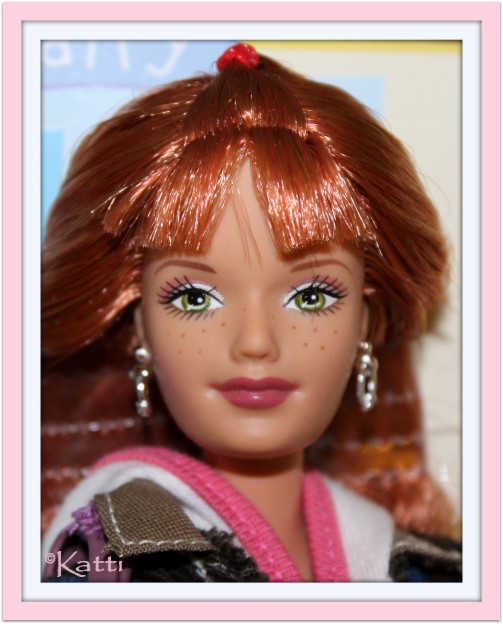 Happy Family Neighborhood - Midge, Nikki & Baby
("Shopping Fun")
Mackie
Copyright: 1991

There was one version of Midge made with the Mackie sculpt, the Florida Vacation Midge. She was also made with the old Diva face so there were several eBay auctions mixing the two up. I don't know which of the two was more common, but my wild guess would be Diva.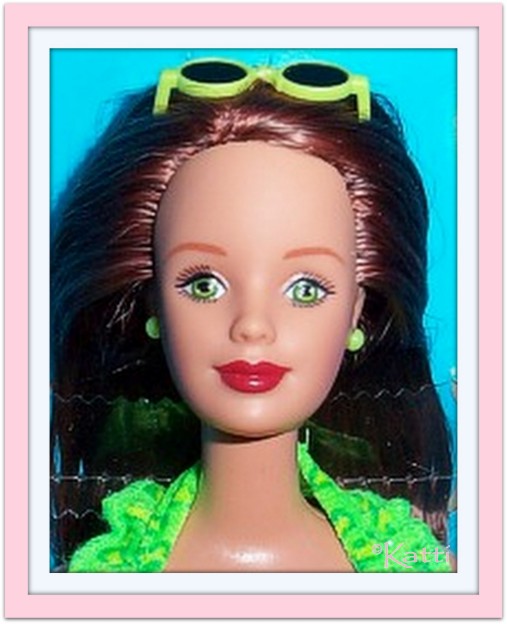 Florida (Vacation) Midge
Blurry picture is due to resizing of compressed jpeg

Teen Skipper
Copyright: 1995

One caucasian Midge version has been made with the face of Teen Skipper, while Europe sold her by the name of Barbie. Only the color scheme of the box indicated she might be a Happy family doll. The black version of Happy Family Midge used the Teen Skipper face as standard.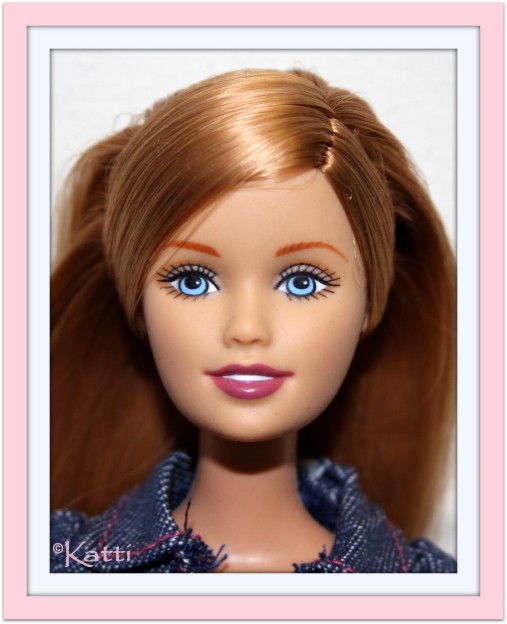 Midge & Baby
~~~~~~~~~~~~~~~~~~~~~~
The black version of Happy Family Midge:

Happy Family Neighborhood - Midge & Nikki(?)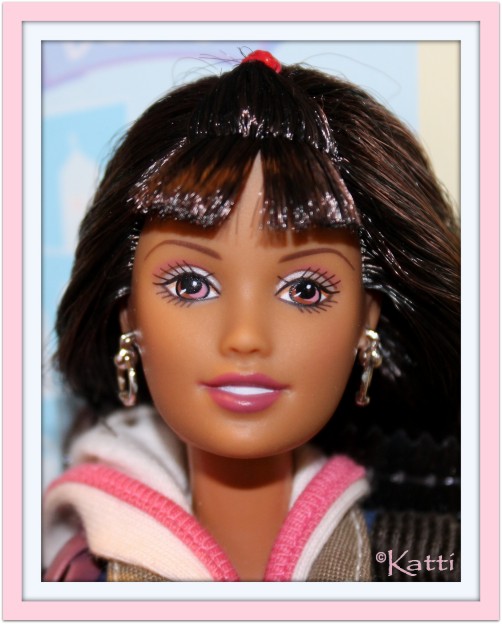 Happy Family Neighborhood - Midge, Nikky & Baby
("Shopping Fun")