"Models"

I'll start in totally opposite chronological order.... with the newest body types. These bodies are made of all hard plastic and came post Fashionistas. The first Fashionistas had articulated arms and legs, a feature that is missed! These model guys can't sit. At least not properly. They are just made to be clothes hangers - or to stand in a corner, looking cool. "Nobody puts Baby in a corner" - but dance? Not so much.
Some of these guys can stand well on their own but with their rounded feet and leaned posture it's sometimes hard to get them to be still. Ryan below tended to fall over, repeatedly. Steven stood as I put him and Basics made a rather good statue.
The two bodies to the right, here represented by a beach Steven and a Fashionistas Ryan are similarly built. Stevens torso is straight, while Ryan has that stanse - to the opposite direction from Basics Model #15. They all have sculpted abs and a hint of a six pack. Fashionistas have molded underwear, the beach bum not. Neither carries their own package even if they are somewhat hinting a bulge.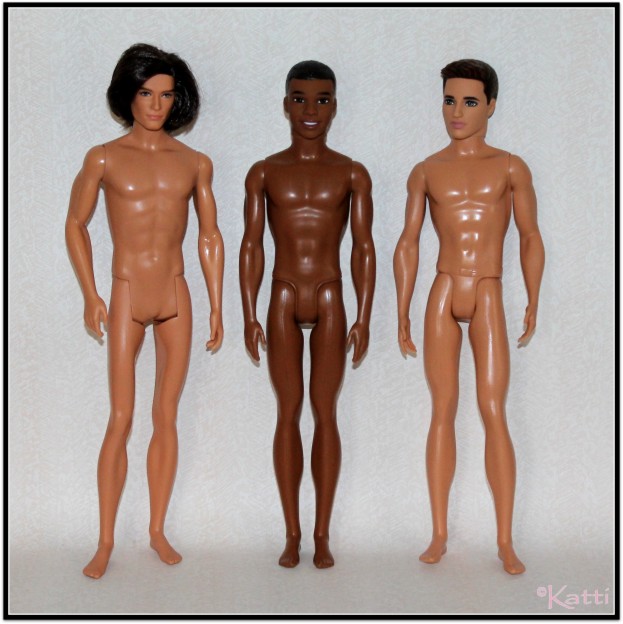 Back and front pics show the hip/leg joint angles. The play dolls (well, technically, they all are play dolls but the Basics are semi collector items) have slanted hips as the legs protrude from the "underwear line", while the Basics have a straight line/joint. Doesn't add much to articulation though. Ryan is the only one that slightly can move his legs apart but just by a fraction. The others just go back/forward and hardly even that.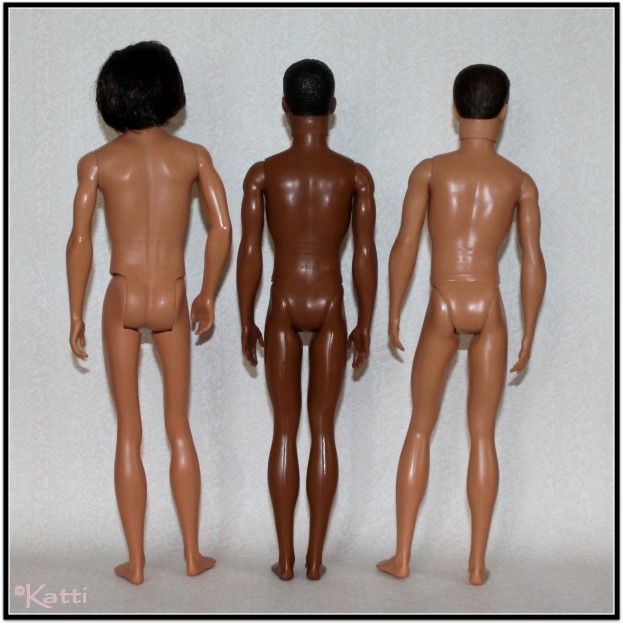 Side view of the model types. Arms and legs are very well defined muscular wise. The hands on the cheaper Fashionistas are more detailed than the Basics. And harder to dress with the divided pointy fingers. They are close to the same height, hard to get exact height compare as their stanse is different and Ryan can't stand properly on his two feet. Basics have longer legs though, which makes him a fraction taller.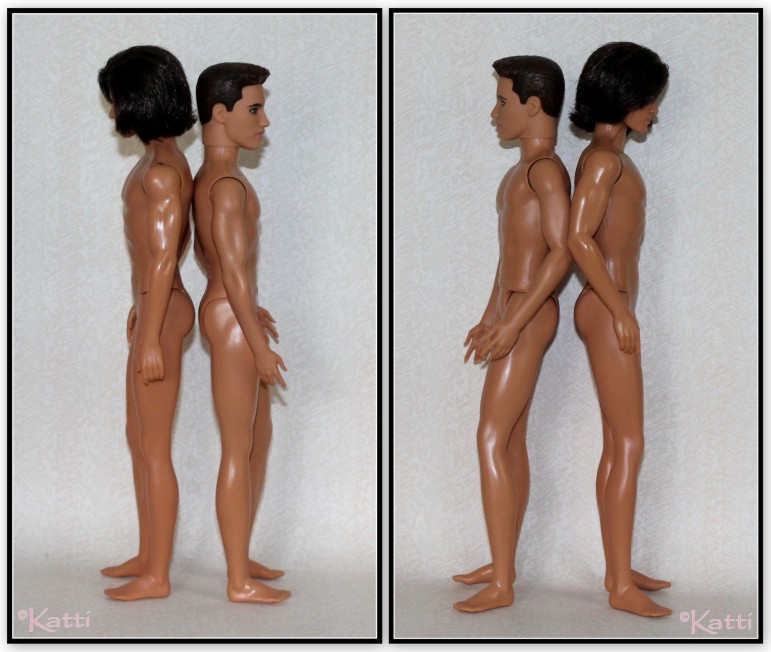 Adding Steven to that compare. They all have different arms!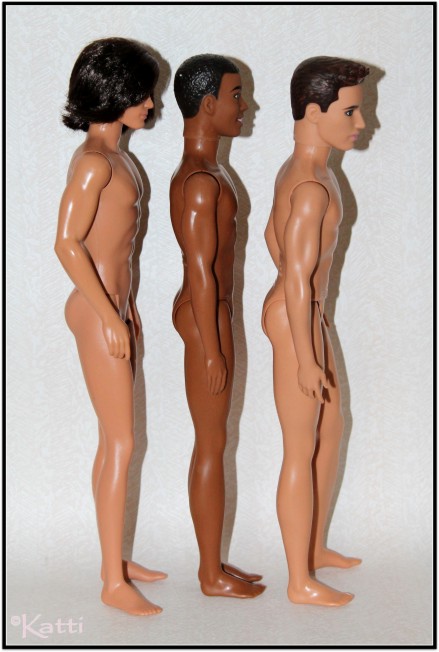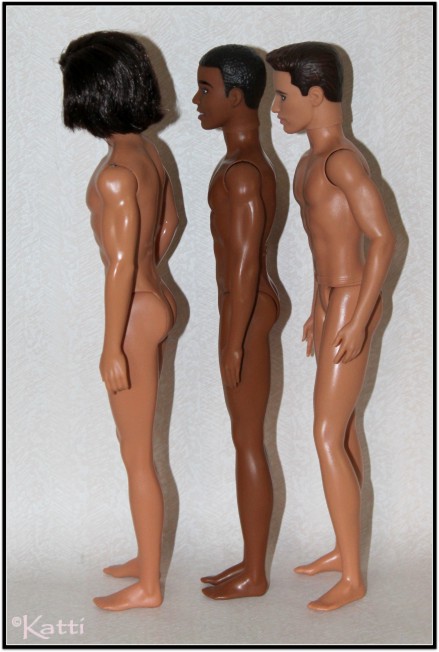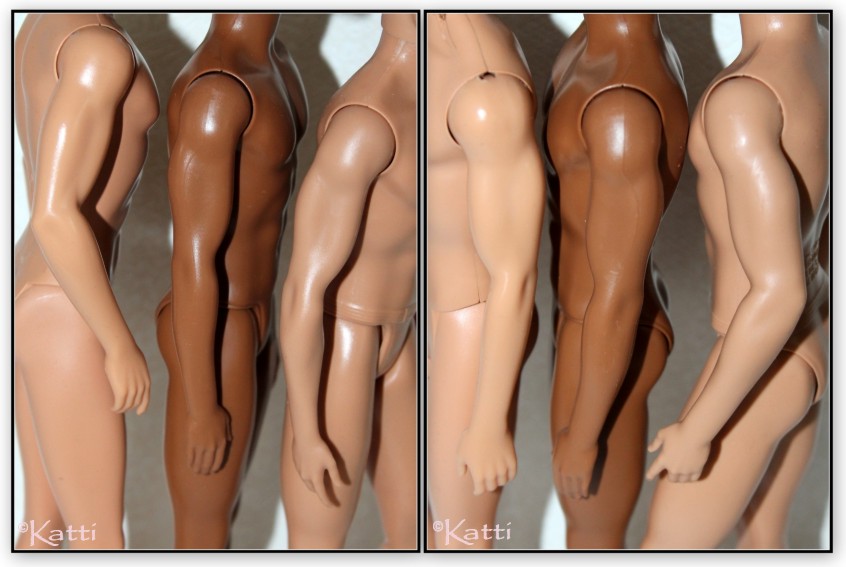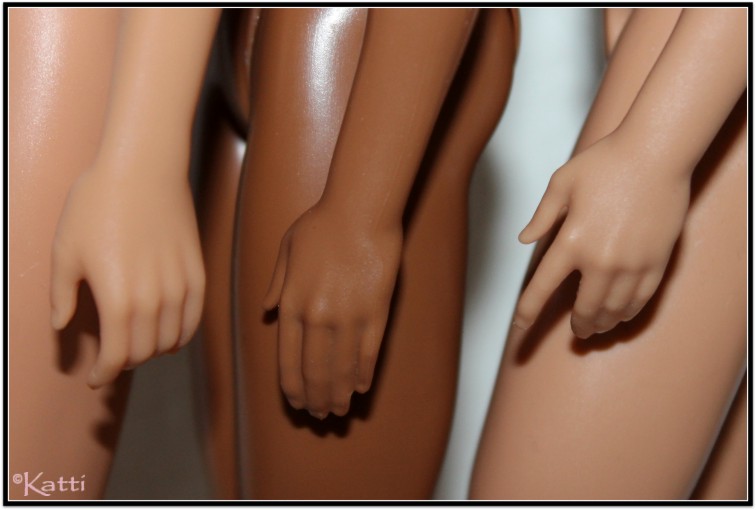 The hand finish is better on Basics but the details are similar on all arms and hands.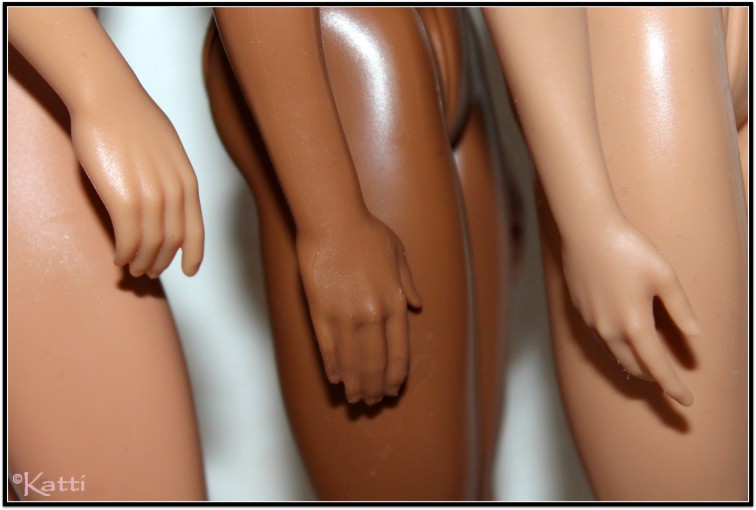 Basics stamp: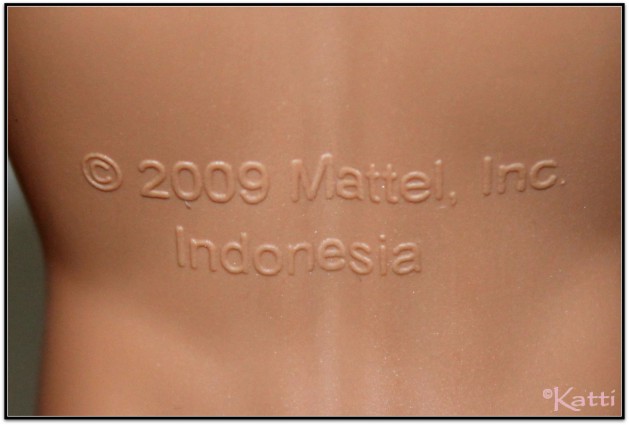 Straight beach body (Steven) stamp: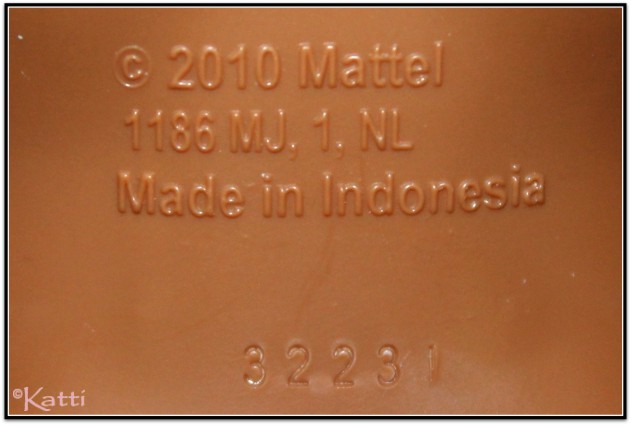 Fashionistas model stamp: